A tip for first-time visitors to South India: don't come expecting the rich and cream-based 'Indian food' to which you're likely accustomed at home. Though North Indian food may be best known abroad, South Indian cooking is its own distinct entity – and one that's well worth taking the time to properly discover. We spoke with Chef Damodaran K, fondly known as Chef Damu, for an insider's primer to the cuisine of Tamil Nadu, his home state. Read on for his culinary introduction, his must-try dishes – and to learn more about his record-breaking talents.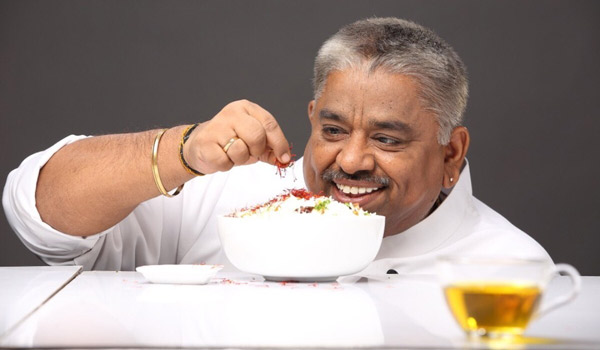 Chef Damu is well known for his record-breaking cooking abilities © Chef Damu

When it comes to famous chefs in Tamil Nadu, Chef Damu is certainly a standout. He holds the Guinness World Record for the longest cooking marathon, which saw him prepare a whopping 617 dishes in a little more than a day. He also helped cook one of the world's longest dosas in 2012 (it measured 14.7 meters) and once made 6000 kilos of biryani, in addition to other mammoth projects. When he's not cooking colossally, the chef has also written 30 books and imparts culinary wisdom to catering college students.
Apart from large-scale cooking, Chef Damu's culinary philosophy – "food is medicine" – directly applies to the spice-laden cuisine of Tamil Nadu. From red chillies, cumin, and coriander to turmeric, fenugreek, asafoetida, and mint, many spices used in the hugely fragrant cooking of South India are purported to offer medicinal benefits.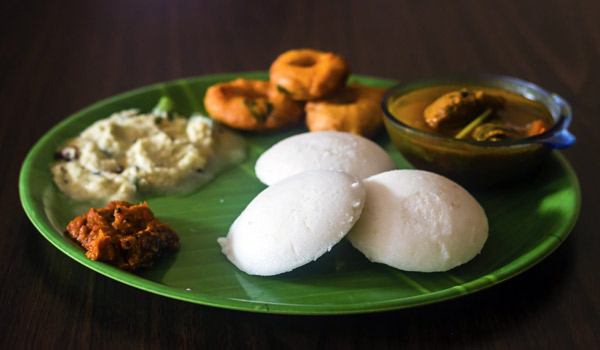 Idli and other South Indian classics © lknsree/iStock/Thinkstock

But for the South Indian food novice, there's more to master than just the spicing. The region as a whole is host to more than 5000 culinary sub-types, from Karaikudi and Chennai cuisine to Brahmin, Kongu, Nadan, and Mappillai cooking styles. Begin your tasting adventures, then, with a few classics: traditional dishes like idli (steamed rice dumplings), dosa varieties (crispy rice crepes) and biryani are all very popular. Chef Damu also lavishes praise on the seafood of coastal Chennai.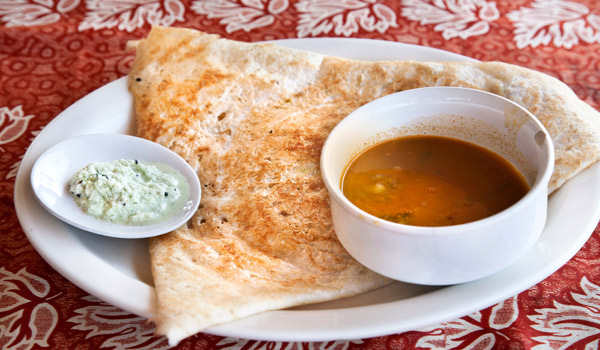 No trip to South India is complete without trying dosa © Marina Pissarova/iStock/Thinkstock

If you're a vegetarian, Tamil Nadu is the place to be: cooks here have a talent for turning less glamorous greens into delicious treats. Vegetables like yams, drumsticks (here, that refers to a type of tree pod, not chicken), snake gourd, bitter gourd and plantain are frequently used. Greens are often mixed with moong dal (a lentil variety) to produce the delicious classic paruppu keerai. Combine it with rice and ghee (clarified butter) for a dish that's fresh and indulgent at once. And speaking of rice – it's a fixture on the South Indian table, so prepare to enjoy it at most meals.
Even meat lovers will find that vegetables and fruits inevitably accompany their curries. Says Chef Damu, "Lamb is frequently cooked with drumsticks in a coconut curry, while raw mangoes often add mild sourness to the regional fish curries."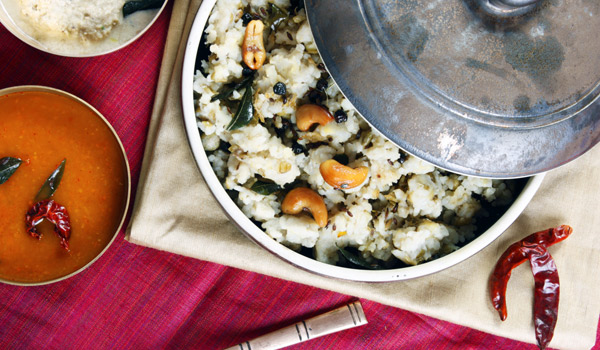 Ven Pongal is a delicious local staple © Manu_Bahuguna/iStock/Thinkstock

To get the true taste of Tamil Nadu, begin your dining mission at a Hindu temple, suggests Chef Damu. "Almost every temple prepares authentic vegetarian dishes as an offering to its deity. Visitors are then served this food – dishes like puliyodharai (tamarind rice), curd rice, ven pongal (a rice and moong dal dish), sweet pongal, pepper vada (fritters), and sambar dosa  (dosa with lentil stew) have devotees queuing up."
Within the pantheon of Tamil Nadu cuisine, street food isn't just a staple – it's an art form. If you're on a culinary pilgrimage, the chef recommends visiting the city of Trichy for Inam Kulathur biryani, a local variety made with a 700-year-old recipe. Madurai is also famous for ayira meen kuzhambu, a local fish curry.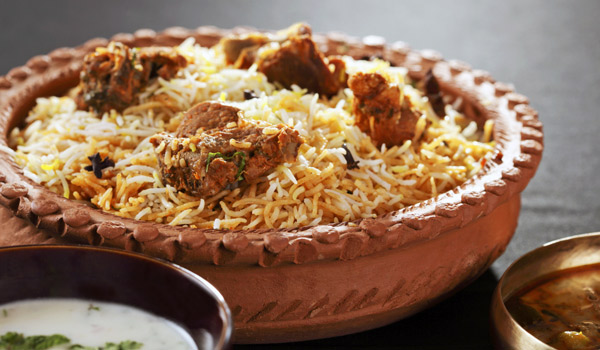 Chef Damu recommends visitors to Tamil Nadu sample biryani © Manu_Bahuguna/iStock/Thinkstock

And all that's just the start. From the Indo-Chinese dishes in Chennai to home-style mutton biryani and chilli-laced Mallur chicken, a dish from the north of the state, Chef Damu has no shortage of recommendations for the visiting culinary adventurer keen to discover the cuisine of Tamil Nadu. And if you want to try to prepare it yourself at home, he has one simple secret to impart: "Never feel burdened by cooking, prepare in advance and cook with love."
Save