Raas Devi Garh, Rajasthan
Situated just outside Udaipur, Devi Garh is one of India's few 'boutique' hotels.
The concept of entirely modern interior design within the framework of a traditional palace works incredibly well.
Divine suites are spread around the palace and in the gardens and are decorated predominantly in marble with individual color themes. The vast, state of the art bathrooms are also a sight to see. Rooftop yoga sessions with panoramic views of the hills are offered. Facilities include a large swimming pool, a small spa, superb cuisine and caring staff.
Being one of the most beautiful palace hotels in India, the Devi Garh is definitely worth a stop-off and features in our top 10 things to do in Udaipur. If feeling inspired to visit the Devi Garh you can find it within our The Essence of Rajasthan itinerary.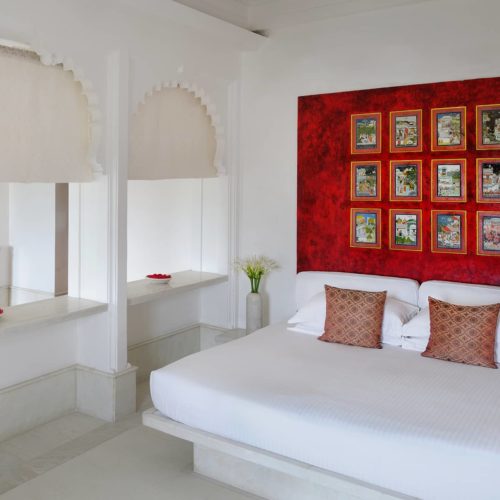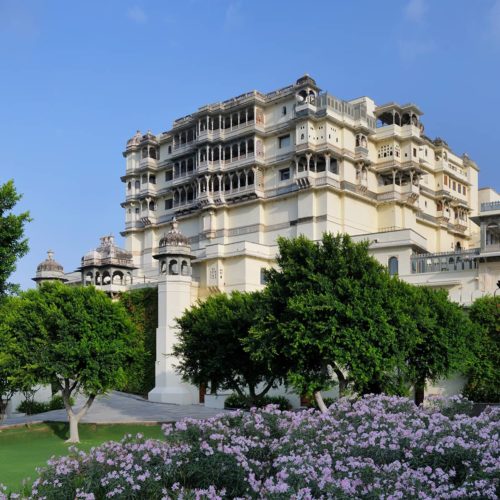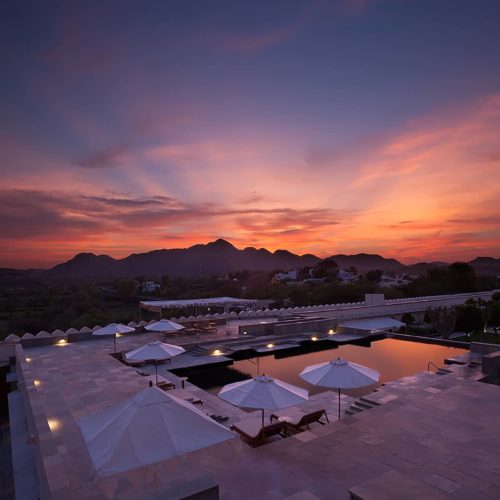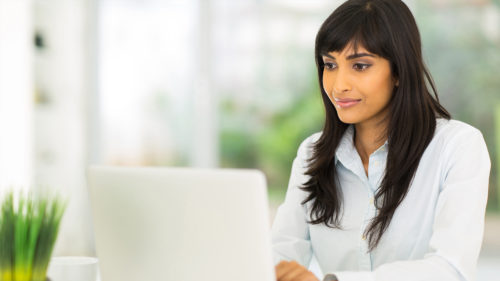 Speak to one of our travel experts