India in July may not suit everyone: the subcontinent is, after all, at its hottest, steamiest – and often wettest. But for many travelers, that isn't a dissuading factor. Instead, it's only one more compelling reason to schedule a summertime vacation.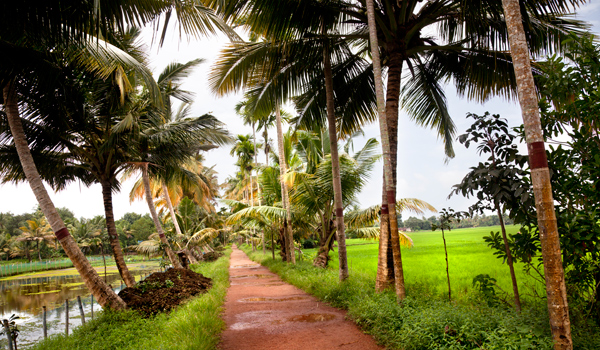 The monsoon season in India has long held a mythical significance © jaume juncadella olivares/iStock/Thinkstock
The monsoon season in India has long held a mythical significance. After months of baking heat and increasingly dry conditions, salvation arrives in the form of storm clouds, which bring with them torrents of rain – and the flowering of life all across the country.
The arrival of the monsoon also means that hardy travelers will uncover all kinds of rewards: from markedly less crowded tourist attractions to enviable package deals at India's most sumptuous hotels, there are plenty of benefits to traveling during the off-season.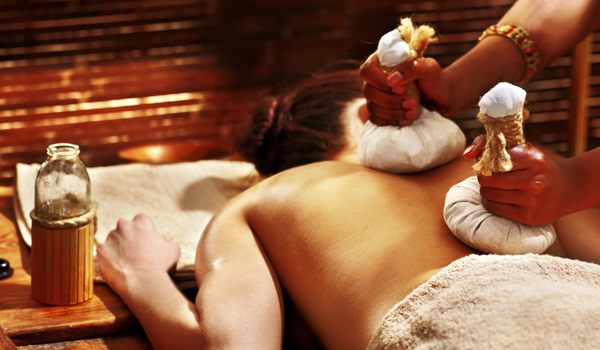 Monsoon chasers should plan an Ayurvedic vacation in Kerala © targovcom/iStock/Thinkstock
Are you the sort of fearless traveler who delights in discovering rich and wild nature? Make your way to Kerala which, as it lies at the southern tip of India, will already be well into the monsoon season by the time July arrives. The state, already known for its lush, jungle foliage and tropical conditions, is sure to be at its verdant peak in mid-summer. To match the slow, dreamy pace of life, immerse yourself fully in the local ambiance at one of the many yoga and Ayurveda retreats here, which will keep you close to nature – but will also offer shelter when the rain comes on thick and fast.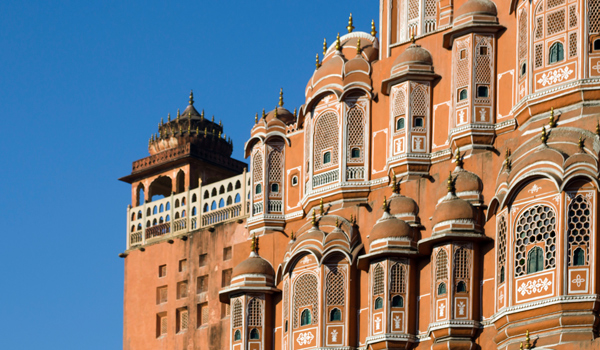 If you can tolerate heat, Rajasthan is certain to be less wet than many other destinations © siraanamwong/iStock/Thinkstock
Comfortable enough in the heat but less tolerant of rain? The farther north you head, the less likely you are to be engulfed in showers. For those looking to do some sightseeing, Rajasthan will certainly be toasty – but its many palaces and havelis make for extraordinary touring in the mornings or evenings, when the sun is less intense. Given that the desert state is also home to a number of luxury hotels, you can also combine your off-hours explorations with some refreshing, midday pampering.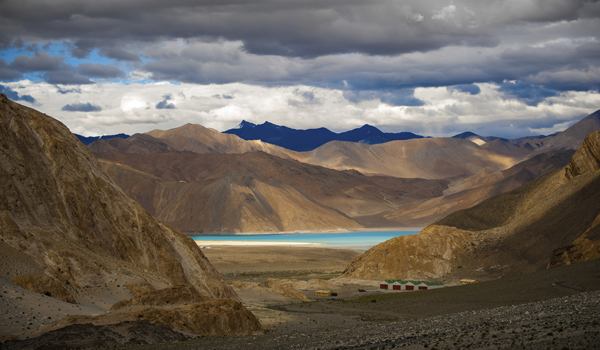 Temperate Ladakh is a popular destination in India in July © sweetjinkz/iStock/Thinkstock
For adventurous types looking to avoid storm clouds, one destination is consistently ranked among the best to visit during the peak of summer: Ladakh, land of high mountain passes, rugged Himalayan terrain, and sprawling blue skies that are reflected back in equally blue lakes. In short, it's truly one of India's most beautiful areas – and, even in the midst of July, is generally temperate of climate. Ideal, then, for those looking to depart on a thrilling trekking getaway.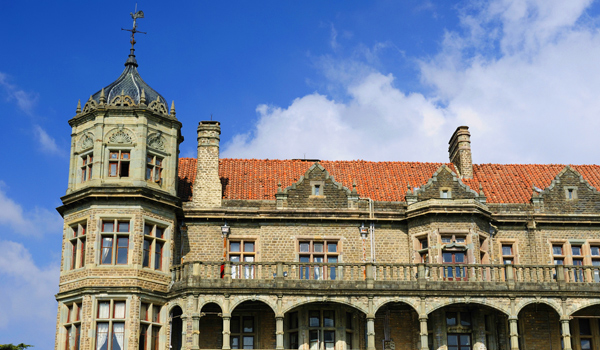 Scenic Shimla is another good choice for July travels © rchphoto/iStock/Thinkstock
Ladakh isn't the only mountainous destination that's fit to explore in India in July. Scenic Shimla is one more that's worth uncovering – particularly in light of the debut of Channel 4 series Indian Summers. The historic costume drama is set in Shimla during the period of the British Raj, and captures what life was like here in the early 20th century. Today, visitors to this beautiful corner of the country will encounter Himalayan nature, sights with colonial heritage, as well as luxurious, fully contemporary hotels.
So, the lesson is: don't write off India in July because of what you've heard about the climate. Whether you're a veritable monsoon chaser, a trekker, or are just looking for a bit of peace and relaxation, the season is still full of the promise of discovery.
Save