Few people have been more influential in transforming contemporary Indian dining in London than the Sethis. An increasingly prolific family of restaurateurs behind the Michelin-starred Trishna, Gymkhana, and the backers of several other top addresses in the capital and beyond, the Sethi family has changed the way that Londoners view Indian food. We sat down with sommelier Sunaina Sethi who, while still in her late 20s, has pioneered the groundbreaking wine programmes across the group's restaurants. Read on for her favorite bottles, thoughts on how London's dining scene is continuing to evolve, and why wine is in fact the perfect pairing for Indian cuisine.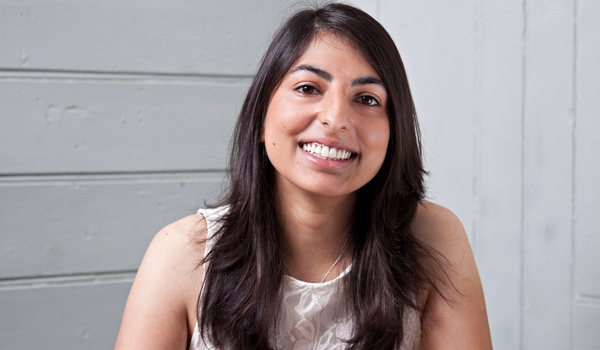 Sommelier Sunaina Sethi, still just in her 20s, is a key voice in the London dining scene © Trishna Group
How would you describe the current state of Indian dining in London?
"London is probably one of the only cities in the world with so many cuisines of high quality. Although we offer great Indian cuisine in London, I think there is still some room to grow. Compared to Chinese, European and Japanese, it has not yet been fully explored."
How have you tailored Trishna and Gymkhana's offerings to the city's dining culture?
"By offering a format which is more accessible. We want to remove the excessive formality and have many menus that offer different options, such as express lunch, a la carte or a full tasting menu experience. We also offer private dining and can create a bespoke menu upon request."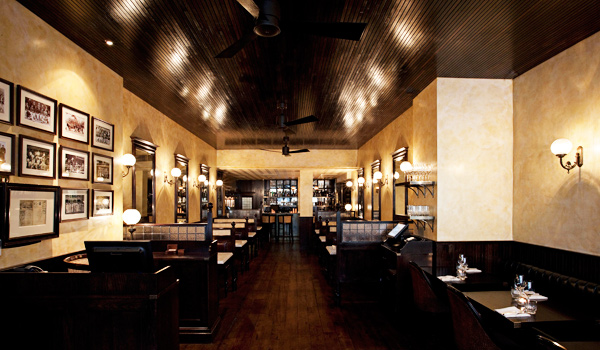 Gymkhana's menu focuses on game, tandoori dishes, and sharing plates © Trishna Group
Gymkhana and Trishna present two very different visions of contemporary Indian fine dining. What are you striving to accomplish at both venues, and how do their aims differ?
"I wouldn't describe the restaurants as fine dining, merely high quality, but with none of the formality associated with the term. Obviously they have different regional focuses: at Trishna we want to offer the best coastal cuisine of South-West India and at Gymkhana the menu focuses on game, dishes from our tandoori oven and sharing style plates."
What are your thoughts on India's burgeoning wine scene? Any favorite homegrown vintages?
"Wine production in India has been around for a while now, with pioneers such as Grover and Sula still going strong. I think there is a lot of potential, and often you will find similarities with wines from the Loire and parts of South Africa. It is great to see a new wave of producers putting themselves on the map. Personally, I am a big fan of Fratelli, who I discovered a few years ago. They are owned by two Indian families and an Italian family, and have an Italian winemaker. They're doing some very exciting things."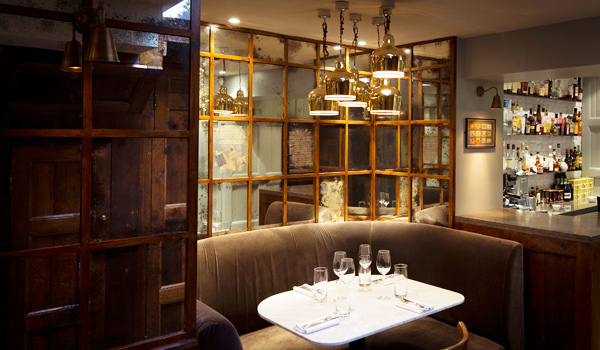 Michelin-starred Trishna turns a creative eye to southwestern, coastal cuisine © Trishna Group
Has it been difficult, transitioning from the world of banking to hospitality? What inspired you to make that leap?
"It was surprisingly one of the easiest decisions I have had to make. I stepped into my first role at Trishna, and I was only supposed to be there for a few months. Within a couple of days I knew that there was no going back. I almost got into it by accident, but I will never think twice about the decision. It is such a dynamic and exhilarating industry, and if you have a passion for it, you get sucked in very quickly."
Any good rules of thumb when it comes to pairing Indian cooking (or other fragrant, highly spiced dishes) with wine? Any particularly inspired pairings of late that you feel proud of?
"Indian food is so vast and varied and my main rule when it comes to pairing is just to keep tasting. There are some general guidelines you can follow; try to avoid dry tannins in red wines, which often clash with spice and smokiness. High amounts of unbalanced alcohol and acidity can also be tricky, but generally speaking, aromatic wines and those with a little residual sugar are safe bets. My latest discoveries include a Croatian blend from Ivica Matosevic (50% Chardonnay, 25% Sauvignon Blanc, 25% Malvasija Istriana) matched with our Ajwaini Salmon Tikka and the Pinot Noir, Villa Wolf from Germany, with Tandoori Chicken Chops."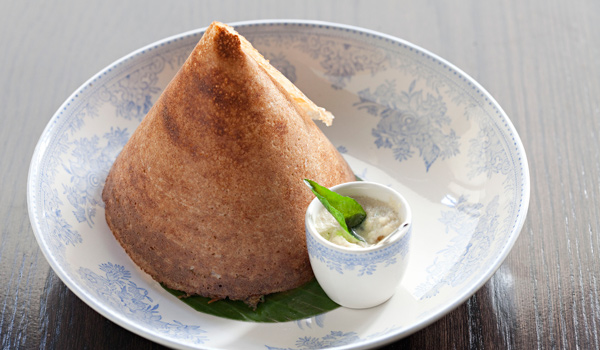 A delectable dosa at Gymkhana © Trishna Group
What are the advantages (and challenges) of working alongside your siblings in the management of the Trishna Group?
"There is no holding back, which is great for the development of the business. It does mean that work never stops though, and all family dinners are usually rife with business related debates and discussions. But when you are all so passionate about the same areas, it is inevitable."
Can you recommend any favorite bottles that you're drinking right now?
"I had a wonderful Cote-Rotie, de l'Hospice, Guigal 2001, recently, which I am still dreaming about. Generally I am keen to try new and interesting things whenever I can."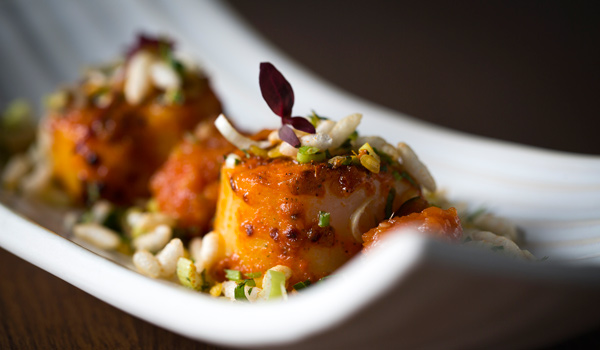 Flavorsome scallops at Trishna © Trishna Group
Now that Gymkhana has joined Trishna with its Michelin accolades, what's next? Has Michelin changed anything in the running – or goals – of either restaurant?
"Michelin hasn't led us to change anything in the running of the restaurant or our goals but in the acknowledgment that the expectations of quality restaurants have changed. Affordable luxury is now something that Michelin recognises. We are always striving to improve, though, to offer up the best in both restaurants."
For diners who are familiar with London's dining scene and are now planning to travel to India for the first time, what should they expect?
"India is a food-obsessed nation, and the best food can often be found in homes and street-side restaurants. I would recommend visiting Kerala, which has a lot of high-quality seafood dishes."
Save