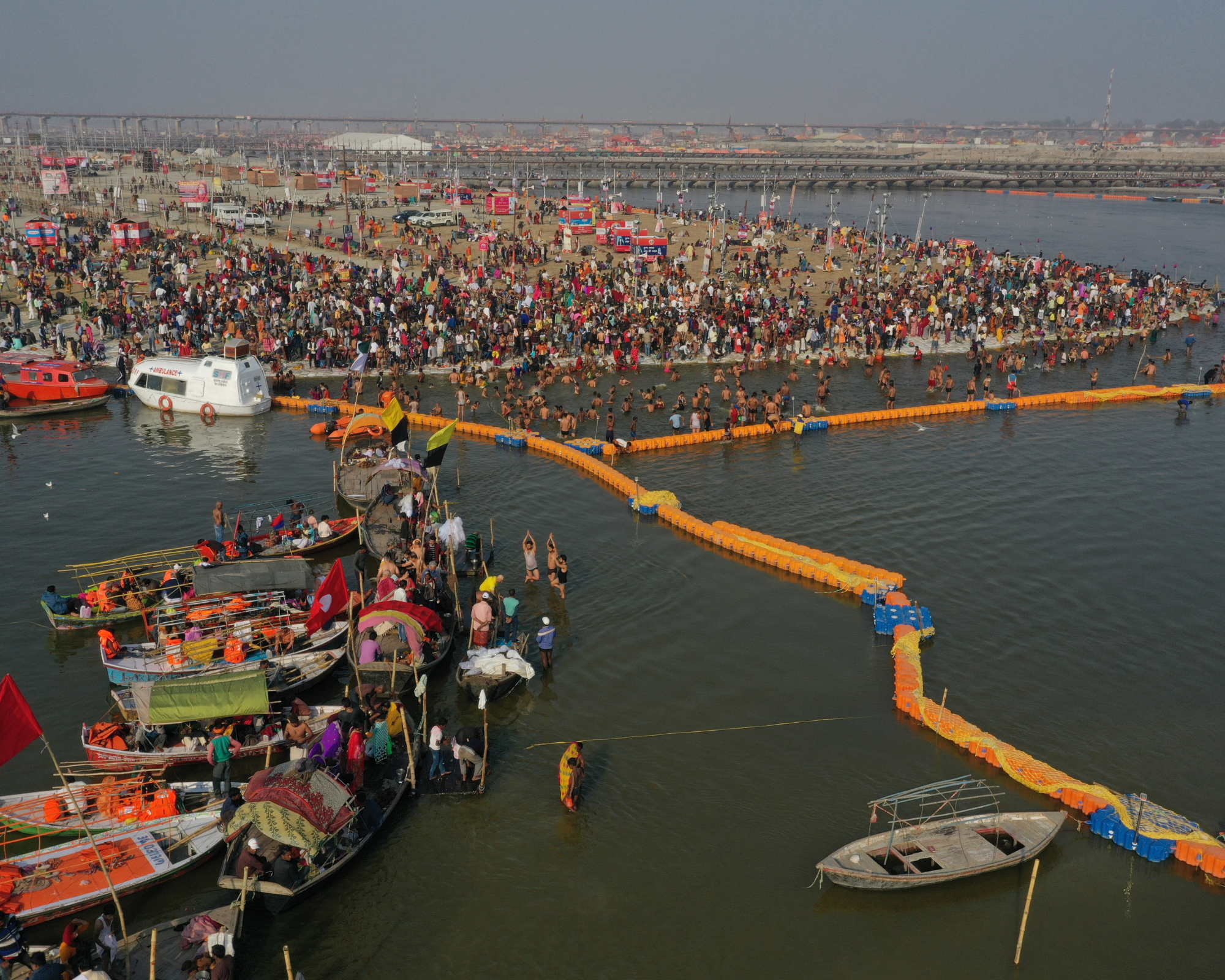 Imagine a breathtaking scene – a multitude of devotees, wrapped in saffron robes and adorned with vibrant turbans, converging upon the sacred city of Prayagraj, formally known as Allahabad. The atmosphere crackles with spirituality and anticipation as they assemble along the banks of the majestic Ganges, eager to plunge into the enchanting embrace of the annual Magh Mela.
Magh Mela, held during the auspicious Hindu month of Magh (typically falling in January-February), is a bewitching fusion of faith, festivities, and age-old traditions. At its heart lies the daily ritual bath in the sanctified waters of Sangam, the mystical confluence of the Ganges, Yamuna, and mythical Saraswati rivers, believed to cleanse the soul of its sins.
Yet, Magh Mela isn't merely a spiritual soiree; it's a carnival of colours and culture. The bustling markets burst with an array of handicrafts, religious trinkets, and street food that tantalize the taste buds. As the sun dips below the horizon, the atmosphere takes on an even more enchanting aura. Elaborate aartis, accompanied by devotional songs and bhajans, cast a soul-stirring spell. The evenings come alive with the soft, mesmerizing glow of countless diyas (lamps) floating gracefully on the sacred river's surface.
Magh Mela is indeed a photographer's heaven, where spirituality dances hand in hand with the sheer joy of celebration, a scene ready for millions of shutter clicks. Whether you're a devoted pilgrim seeking spiritual solace or an intrepid traveler yearning for cultural immersion, this dynamic festival in Prayagraj promises an indelible experience, leaving you spiritually recharged and culturally enriched.
In 2024, Magh Mela will begin on January 15 and end on March 8, 2024.