Planning an exotic vacation to escape the winter chill? If you ask us, there are few better places to spend the festive season than India. From traditional Christmas celebrations to cosy mountain retreats, from beachy getaways to glittering New Year's Eve festivities, here's where to spend Christmas and the New Year in India.
Christmas in India
Certainly, you're unlikely to encounter reindeer roaming free or plates of mince pies during a Christmas trip to the Subcontinent. But if you venture to Cochin, you might be surprised to encounter a range of traditional Christmas celebrations.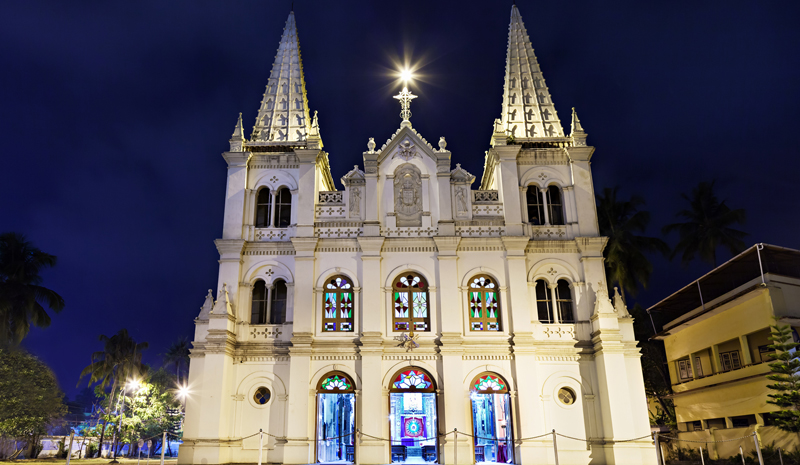 Begin with the lovely Santa Cruz Basilica—one of Kerala's heritage churches—which is festooned each year with twinkling fairy lights, and which hosts an annual Midnight Mass. Lively street processions, fireworks and illuminated lanterns are also part of the southern state's December festivities.
Then there's Mumbai, which offers plenty of festive attractions for those looking to spend Christmas in India. In addition to services at several historic churches, the city dresses up in twinkling lights for the occasion. Venture to its buzzing street markets to find seasonal decorations and gifts, and afterwards indulge in a traditional Christmas dinner at Indigo Delicatessen.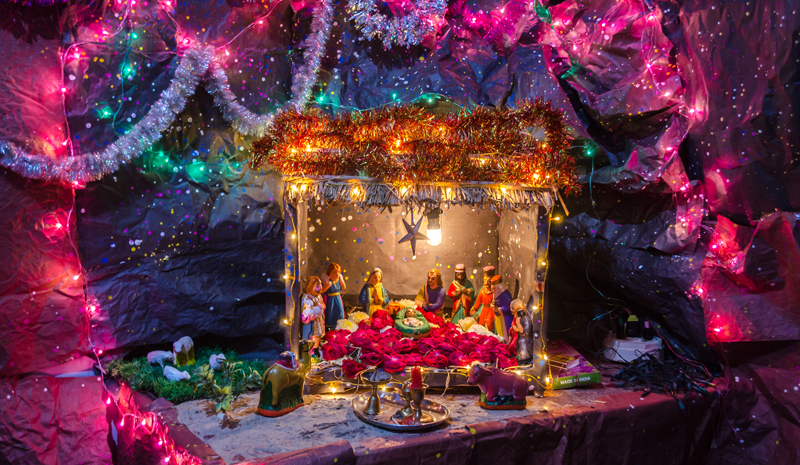 Speaking of indulgent Christmas dining: if you find yourself in Delhi during the vacation season, make your way to The Imperial. In addition to hosting a jolly Saint Nicholas, twinkling trees and indoor "snowdrifts," the heritage hotel serves decadent Christmas dinners and brunches. And for guests traveling with young children, the hotel even provides complimentary gifts on Christmas Eve.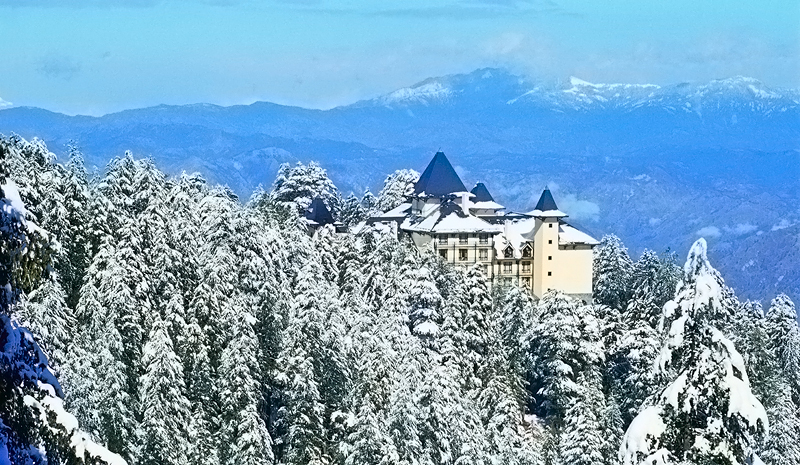 Have your heart set on a white Christmas? India also offers up ample snowfall (and breath-taking views to go with). To find them, visit Shimla—located in the gorgeous Himalayan foothills of Himachal Pradesh—and discover an unspoiled winter wonderland full of pine forests and lofty peaks. With the Oberoi's Wildflower Hall as your base, you can indulge in spa treatments, outdoor Jacuzzi sessions, and festive evenings spent fireside. 
The New Year in India  
Combine it with Christmas or plan a special end-of-year getaway: either way, the New Year is also an ideal time to visit India.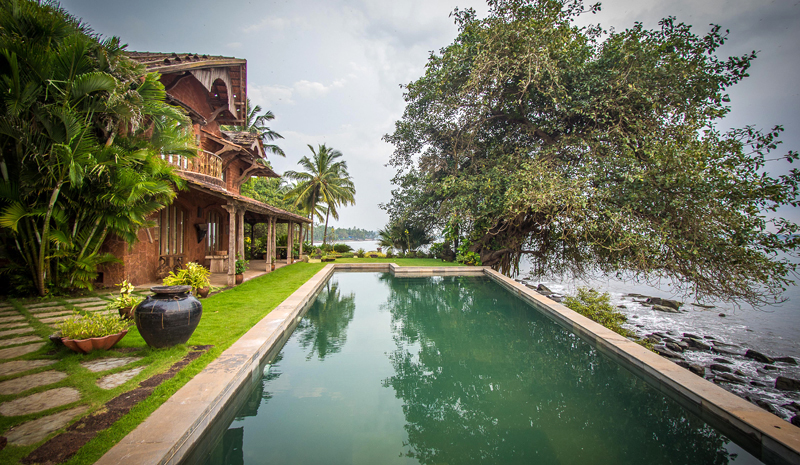 Mumbai and Delhi certainly throw their share of celebrations, but if you're after equal parts revelry and relaxation, then set your sights on Goa. Renowned for its year-round beach parties, Goa's festive spirit only becomes more decadent during the New Year. Head to Anjuna or Palolem for lively parties, loud music, and impressive fireworks displays over the Arabian Sea. Afterwards, a restorative retreat at Ahilya by the Sea or Elsewhere will help you begin the New Year on a positive note.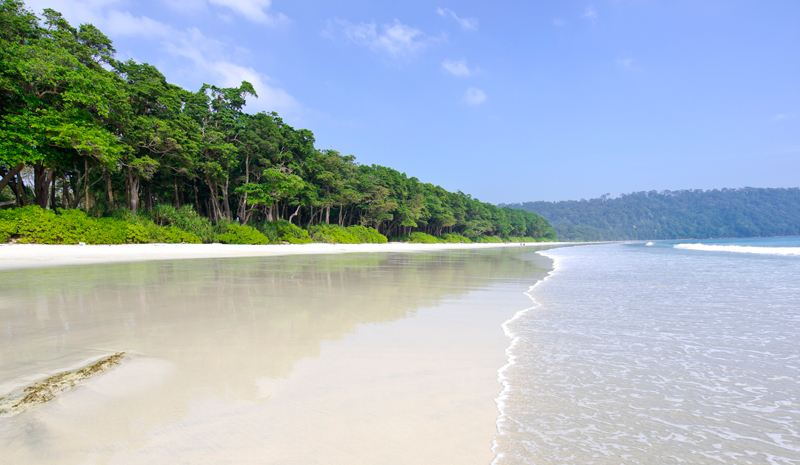 Spending the New Year in India is also the perfect excuse to explore one of the country's most unspoiled corners. Located in the Bay of Bengal, the Andaman Islands offer travelers paradisiacal white sand beaches, exceptional snorkelling conditions, luxurious hotels and a tranquil pace of life. Start the year as you mean to go on—on a beachy idyll, that is.
Images courtesy of © lena_serditova/iStock; saiko3p/iStock; IvonMurugesan/iStock; Oberoi Hotels & Resorts; Ahilya by the Sea; DavorLovincic/iStock