Greaves' long-standing reputation as South Asia's most respected tour provider has forged enduring friendships with its loveliest hotels. Our guests are treated as royalty, singled out at every destination with extra-special service. Teardrop Hotels, a clutch of exclusive boutique escapes positioned carefully across Sri Lanka, is one such friendship. Our Sri Lanka special offers celebrate this enduring bond with savings of up to 30 per cent. It's a rare opportunity to explore the jewelled island's many facets, from its bustling cities and pristine beaches to its extraordinary emerald interiors. Here's just a taste of what to expect from a stay with Teardrop Hotels.
The City Retreat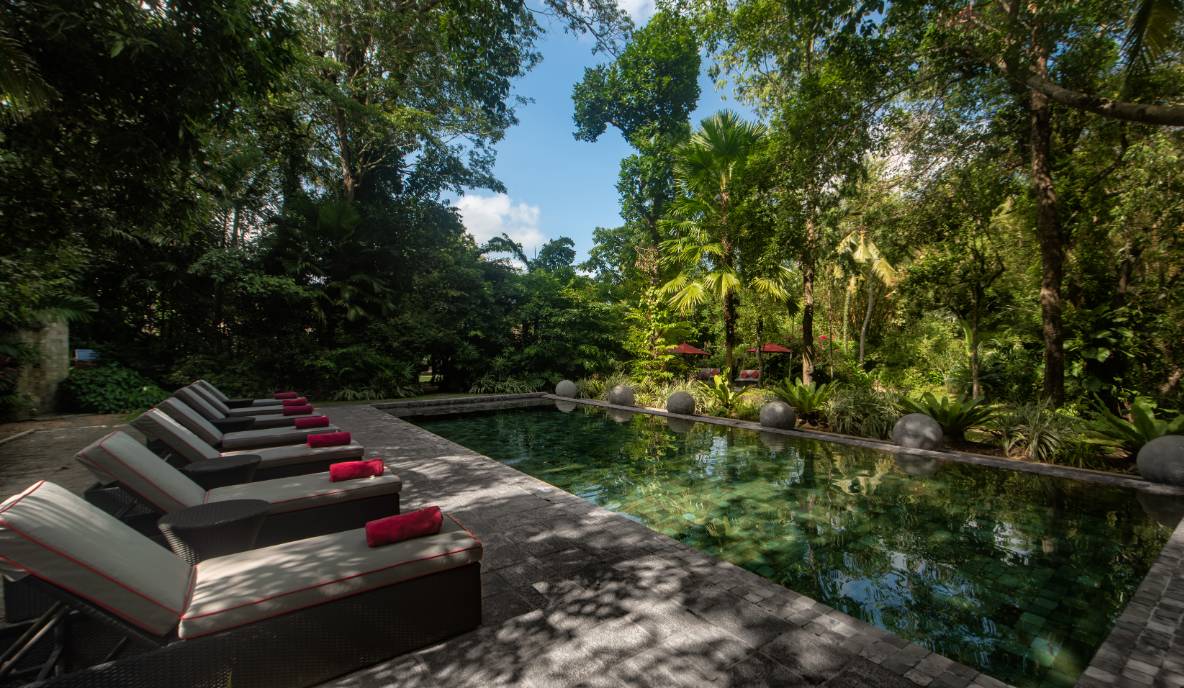 Step back in time and glimpse the colonial-era elegance of Ceylon at The Wallawwa, an elegantly renovated 18th-century manor house in the leafy hinterland of Negombo. It's a welcome retreat from nearby Colombo's high-octane hustle. Once you've enjoyed an insider's tour of the capital's historic secrets with Greaves, included in this Sri Lanka special offer, settle back on the cool verandah with a chai. The tropical gardens, soundscaped by the resident wood pigeons' coos, are a satisfactorily soporific backdrop.
The Chic Townhouse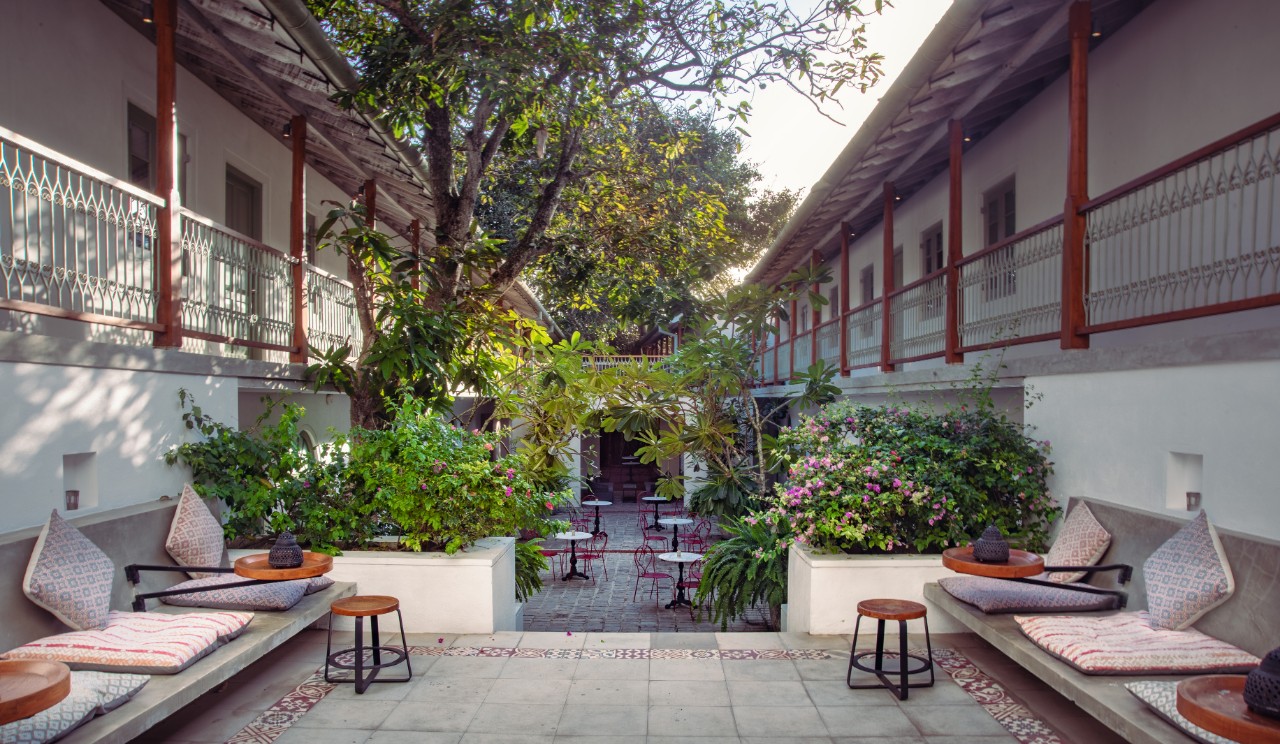 Where Colombo bustles with culture and cosmopolitan flair, Galle Fort smokes a laid-back Gitane overlooking the Indian Ocean. This extraordinary World Heritage Site is a prerequisite on a luxury holiday in Sri Lanka. Chic boutiques, cafés and bars salt its crumbling whitewashed lanes, the sea air infusing it all with a unique, relaxed vibe. Fort Bazaar is at the city's heart. An immaculately renovated 17th-century townhouse set around a leafy courtyard, it's an ideal base from which to soak up the essence of Galle. Once settled, allow us to show you the city's lesser-known highlights.
The Beach Escape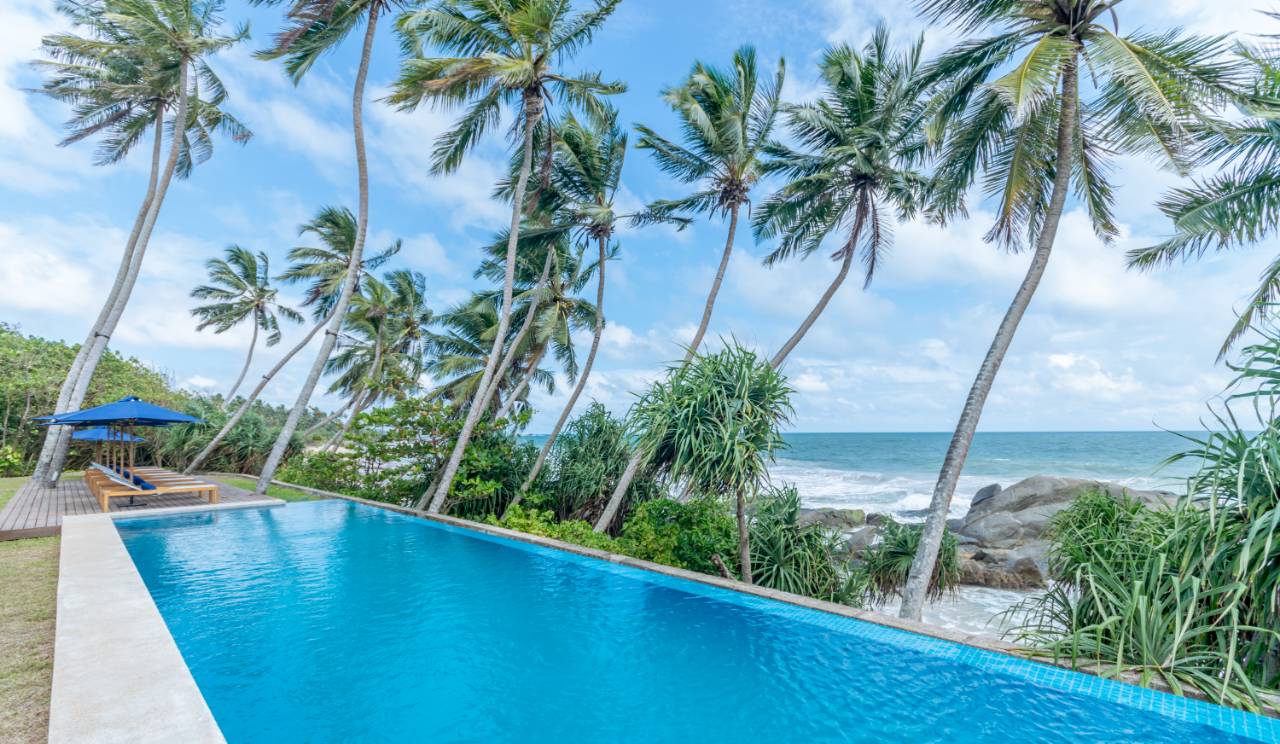 The ideal setting for a Sri Lanka beach holiday, Balapitiya is an easy drive from Galle Fort's colonial charms. Its palm-flanked porcelain sands are home to nesting turtles, its crystalline waters lap calmly at its edge, and Kumu Beach overlooks it all. A modest scattering of 10 guest rooms gaze out across the Indian Ocean, with the infinity pool a cool step to the beach beyond. Flop on a sun lounger and allow yourself to be lulled by the systole and diastole of waves on shore.
The Country Hideaway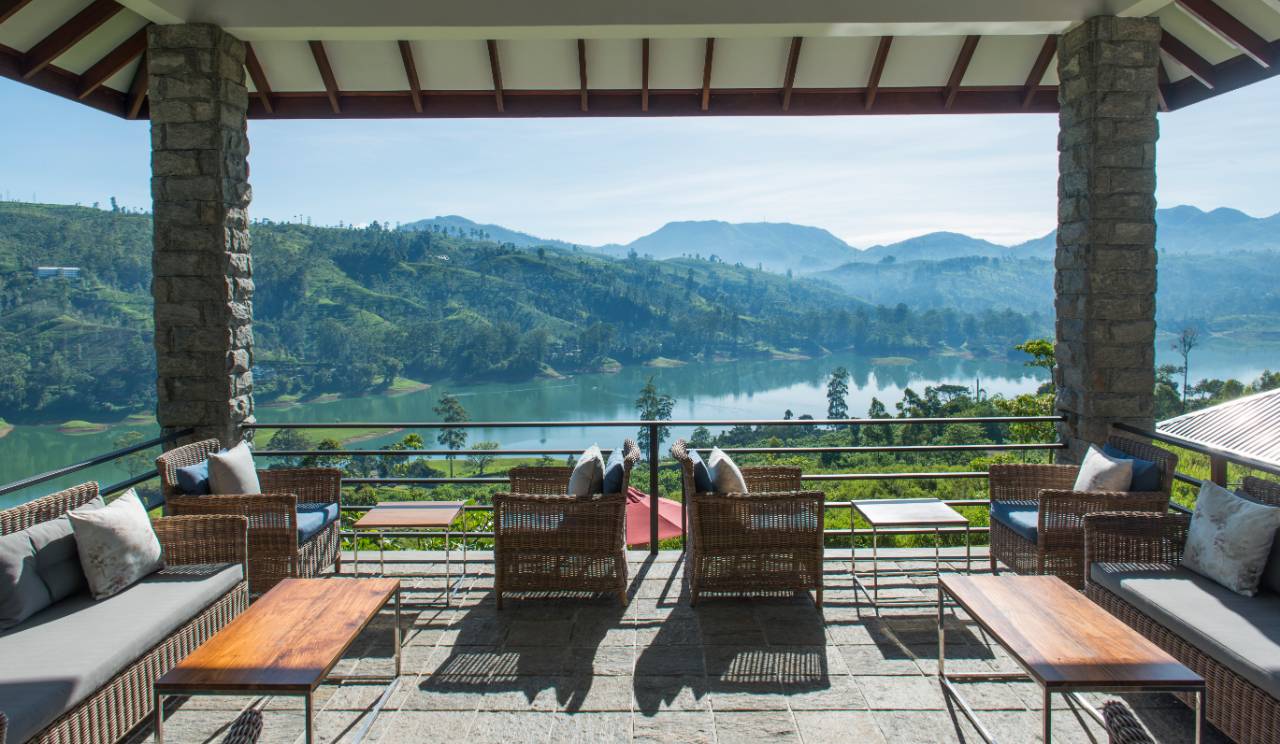 Exclusivity is key at Camellia Hills, whose sumptuous five-bedroom bungalow on the cusp of a deep valley offers superlative views of Sri Lanka's hinterland. It's a complete immersion in nature, the emeralds and malachites of the surrounding plantations an endlessly soothing backdrop. Allow Greaves to show you the area's unmissable sights, from enchanting colonial tea factories to spectacular waterfalls gushing from dramatic ravines.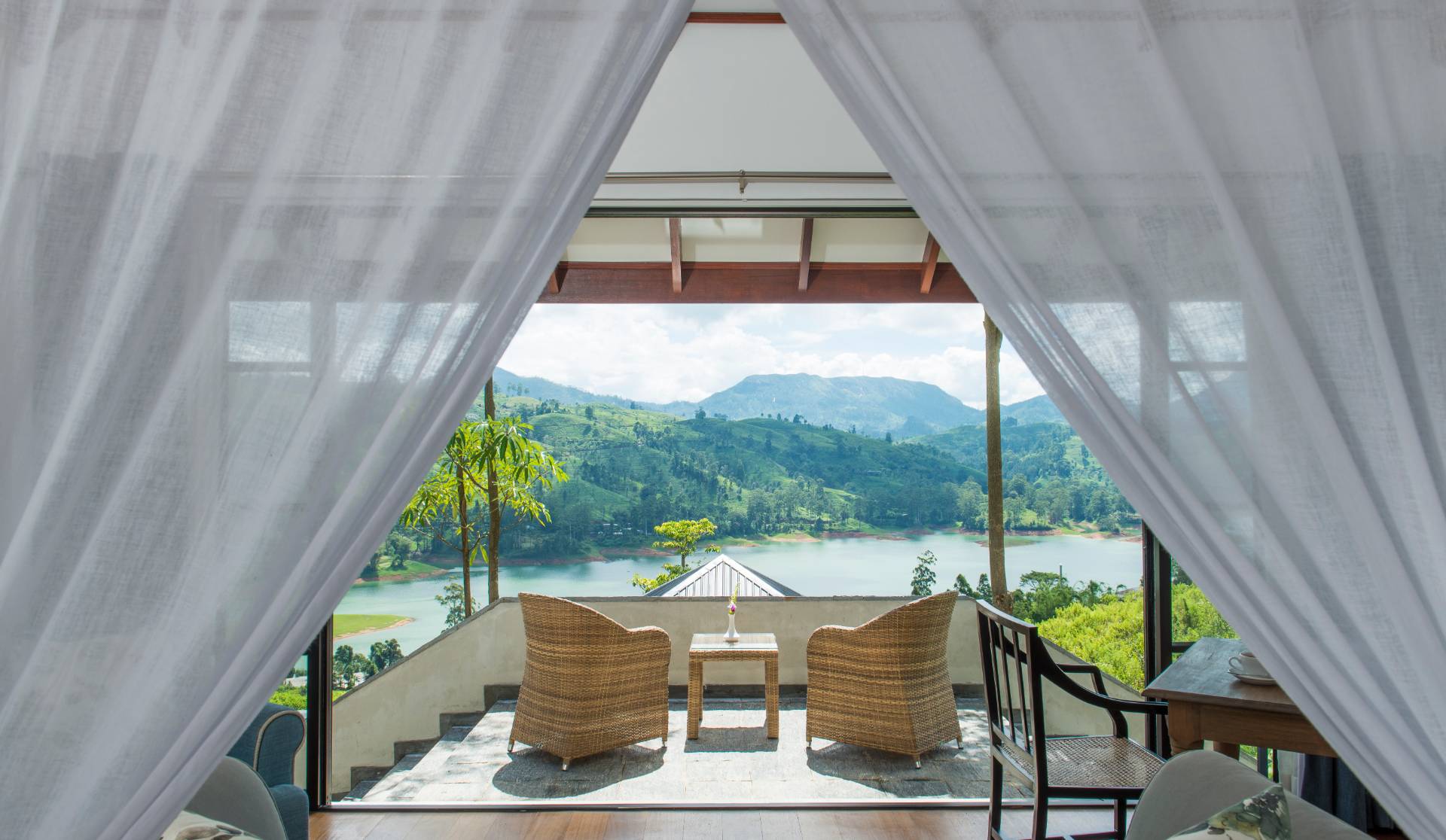 Enjoy up to 30 per cent off Teardrop Hotels when traveling between 14th December 2019 and 30th April 2020 with our Sri Lanka Special Offers.
Feature images © Teardrop Hotels