From its myriad jewel-box shrines to a wealth of immense, intricately carved temples, it's apparent that the sacred is central to India. With such an abundance of beautiful holy places, including Kolkata's Kalighat Temple and the psychedelic towers in Madurai, it would be remiss not to venture into at least one while visiting. Local people are in general very forgiving and are usually happy to welcome visitors into their shrines. However, it helps to know a little about temple etiquette before entering. Here are a few tips to guarantee an enjoyable visit.
Remove footwear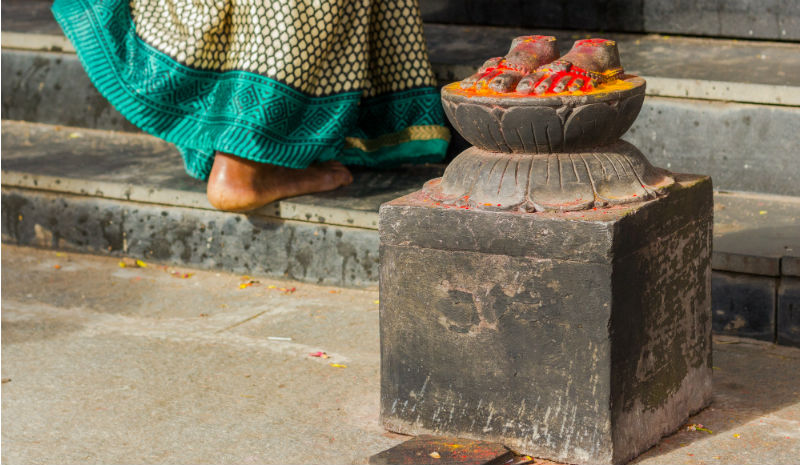 The entrance of any temple in India is picket-fenced by shoe racks. Entering barefoot is a sign of respect and humility, and marks the temple precinct as entirely separate from the thrum and bustle beyond its walls. It's a tradition that's similarly observed in Indian homes.
Put the camera away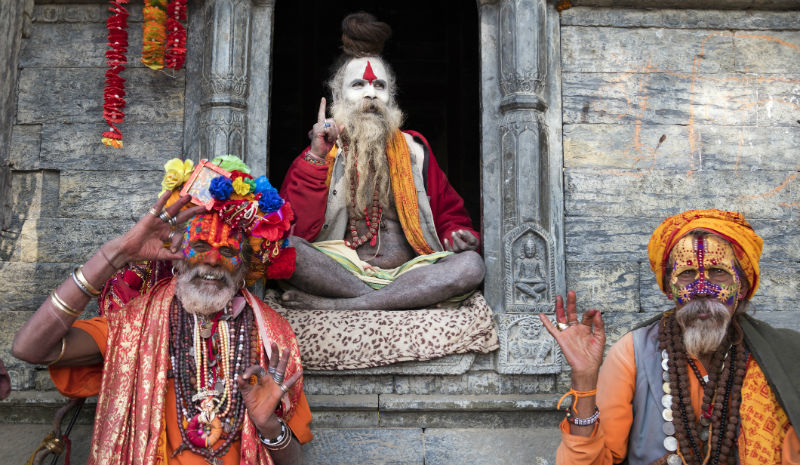 While the intricate carvings inside the temple have all the makings of a stunning album, temple etiquette dictates that cameras and mobile phones are verboten. Most temples have a 'No Photography' policy, but if in doubt, check with the priest.
Cover up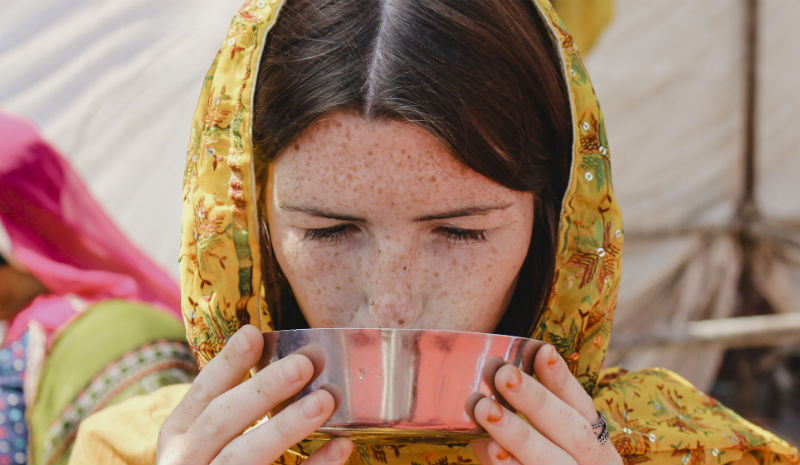 Local dress in India is modest, and even more so in temples. Dress conservatively in trousers or skirts—no shorts—and carry a spare shawl to cover bare shoulders. In Sikh Gurdwaras, including the Golden Temple in Amritsar, both men and women are required to cover their head.
Avoid leather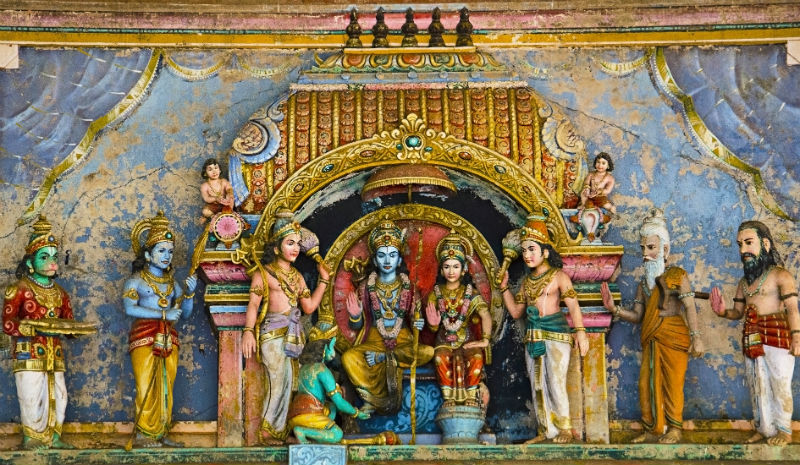 Stricter temples prohibit leather, including accessories such as belts, wallets and bags, because of the Hindu reverence for cows. Shoes and bags can often be left in the guard of a nearby temple flower seller for a small fee.
Cleanliness and godliness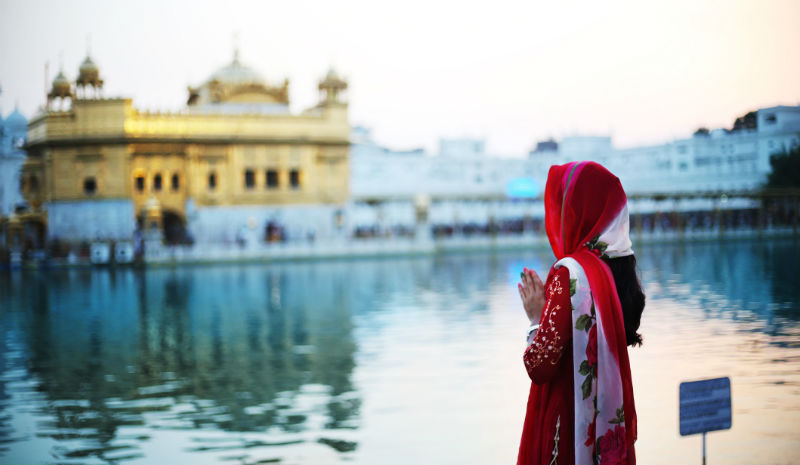 Many local worshippers take a bath before entering the temple, which is the reason for the huge water tanks adjacent to most temples in south India. While this particular temple etiquette has slackened over time, a pre-visit bathe is considered good practice.
Make an offering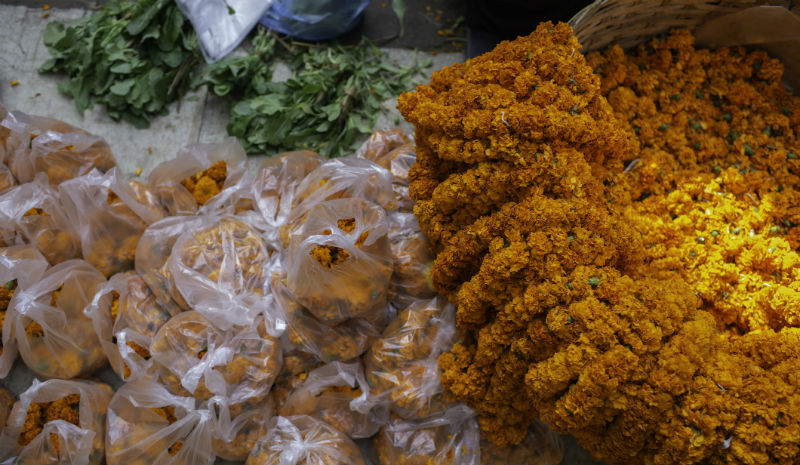 Temple entrances are marked by busy stalls piled high with fresh blooms, colourful sweets and fragrant incense. These are to present as offerings. It's not a prerequisite but offering a garland of marigolds certainly adds a memorable element.
Walk clockwise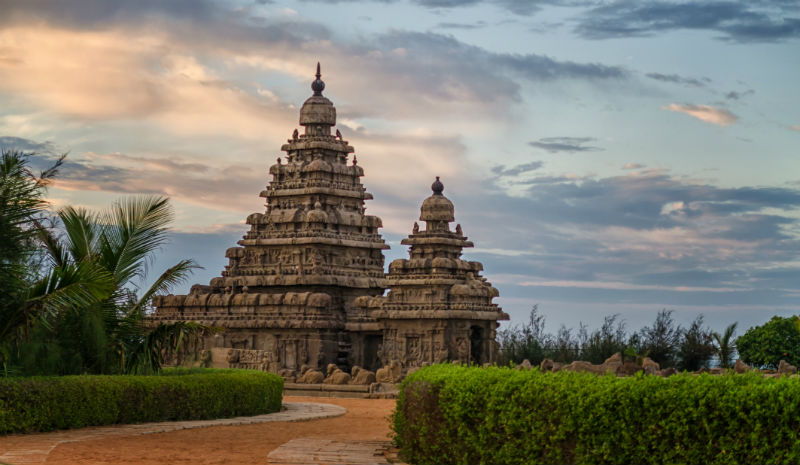 Join the tides of worshippers as they walk around the inner sanctum in a clockwise direction. It's a practice known as pradakshina, and offers devotees an opportunity for quiet reflection as they greet the gods.
Greet the gods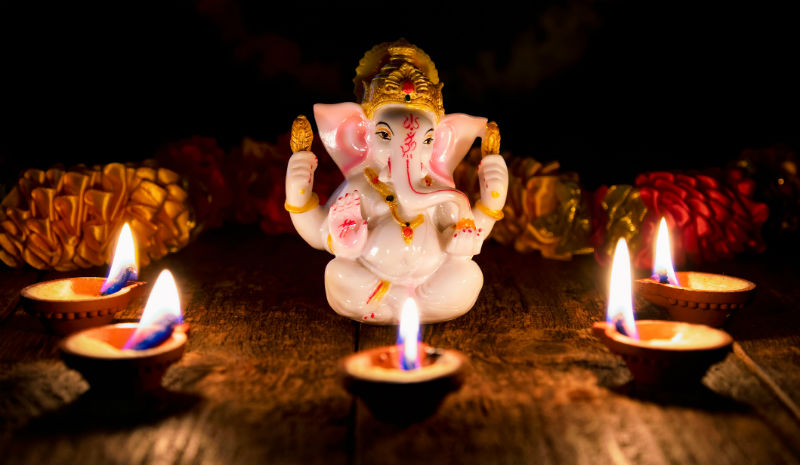 It's rare that a Hindu temple will house only one god. Usually, its lined with a number of colourful statues of deities. Circumnavigating in a clockwise direction, stop at each god and bring your palms together in front of the chest in a respectful gesture of 'Namaste'. Place your offering in front of the statue, or give it to the attendant priest.
Accept the gifts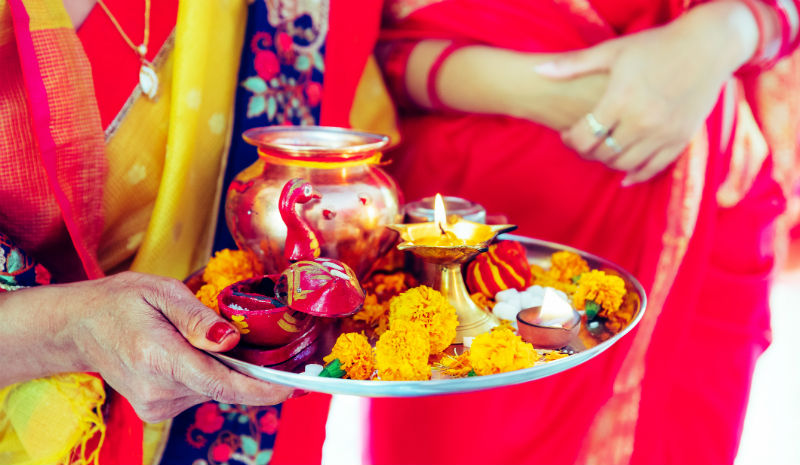 After the priest performs the puja, or prayer, sweets are offered to the visitors. It's often fruit or dessert. Accept it in your right hand and enjoy it once you have left the temple.
Feature images © JosuOzkaritz/iStock; B&M Noskowski/iStock; SolStock/iStock; ePhotocorp/iStock; rvimages/iStock; Erika Parfenova/iStock; f9photos/iStock;  IvonMurugesan/iStock; GCShutter/iStock