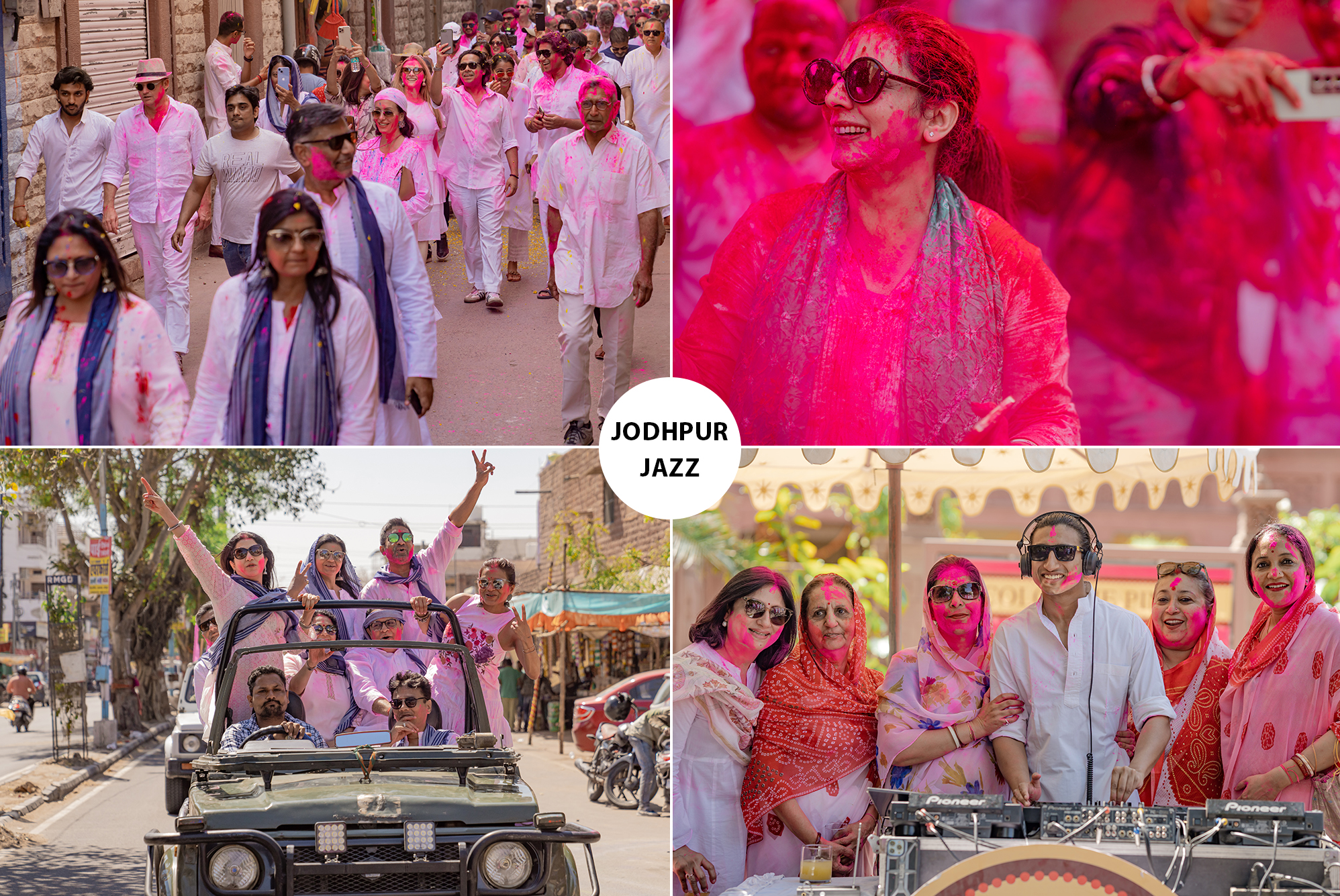 Get ready to paint Holi in shades you've never imagined! This two-day safari from Jodhpur to Osian is your ticket to a colorful world where tradition meets luxury in the most enchanting way.
Immerse yourself in the beauty of Rajasthan's rich culture as you learn about the intriguing customs and traditions surrounding Holika Dahan and Holi, straight from both the regal families and the spirited locals.
But here's the real kicker: the crown jewel of this escapade is the awe-inspiring Holika burning ceremony in the ancient temple town of Osian. As the blazing bonfire illuminates the night, traditional Rajasthani musicians, singers, and dancers will whisk you away on a captivating journey.
And that's not all! What truly sets this safari apart is its exploration of Rajasthan's most mystical and offbeat venues. You'll wander through ancient step-wells, explore the secrets of old Havelis, and peek into the histories of ancestral homes. Top it all off with a stay at a fortified desert camp, blending culture and luxury into a perfect mix.
The Jodhpur Jazz Festival is a whirlwind of excitement, offering Polo matches, soulful jazz performances, lively cavalcade processions, and private street parties. And as if that wasn't enough, indulge in mouthwatering culinary delights prepared by Rajasthan's royal families and chieftains.
So, come join us for an unforgettable adventure that not only combines the vibrant spirit of Holi with the irresistible charm of Rajasthan's rich heritage but also adds a dash of luxury and novelty to ensure you return with a treasure trove of cherished memories!
Program:
24 March | Osian:
The evening begins with a lively desert pool party featuring DJ beats, 'color Me Pink' cocktails, and delightful snacks. Experience the captivating Holika burning ritual led by priests. Savor dinner while enjoying the band's melodies. The night unfolds with surprises and late-night fun at Reggie's Jazz Bar.
25 March | Jodhpur:
Indulge in Holi festivities at a royal ancestral home with heritage musicians providing the backdrop. Enjoy Indian and Rajasthani Street food, complemented by hosted signature cocktails. Join the vibrant procession through Jodhpur's streets, followed by a lively street party hosted by the city and its citizens, offering Jodhpuri sherbat, thandai, and Indian sweets. The grand farewell at another royal's home features authentic family recipes. The night continues with music and drinks, ensuring an enchanting atmosphere, followed by a DJ-led after-party for a night of non-stop dancing and fun. Get ready for a memorable experience!