From Delhi's buttery makhani recipes and Hyderabad's slow-cooked biryani to Ahmedabad's hot-from-the-skillet street snacks and Mumbai's freshly chopped chaats, each of India's cities has a unique culinary history that influences its wildly diverse contemporary flavors. Here's a taste of some of the best regional foods of India, and where to enjoy them in their home city.
Delhi's Butter Chicken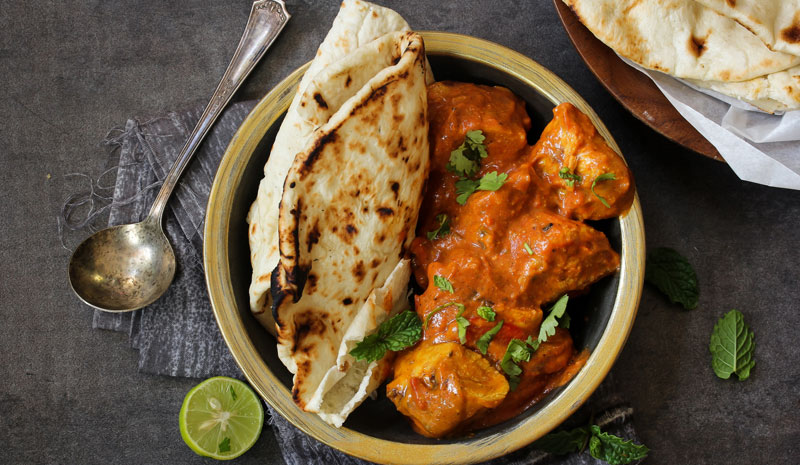 Every state in India lays claim to the luxuriously rich murgh makhani—butter chicken—a crowd-pleaser among carnivores across the Subcontinent, but it's the capital that's rumoured to hold the original copyright. One of Delhi's restaurants, now the global chain Moti Mahal, concocted the dish of marinated chicken served in a rich tomato gravy quite by chance in the 1950s. The sumptuous Jamavar restaurant at The Leela has plucked the beloved stalwart from its humble beginnings and given it a truly Mughal makeover. Smothered with butter and yogurt, this is a seriously decadent dish that bears little heed to such superfluities as calorie counting!
Hyderabad's Biryani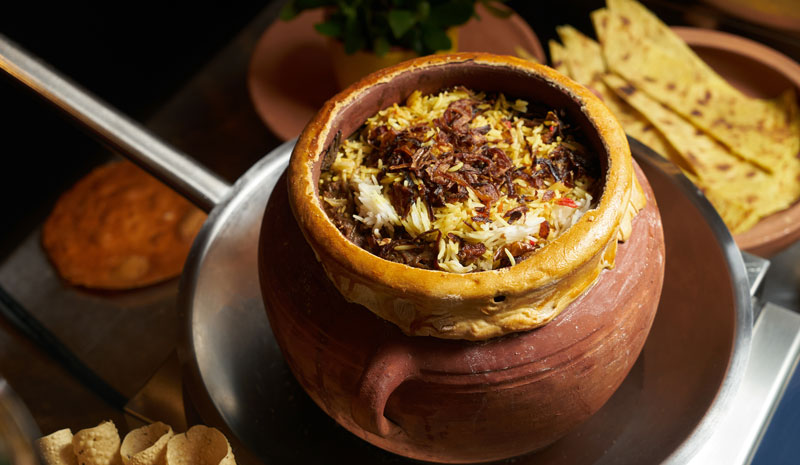 The meaty menus of Hyderabad gravitate towards the city's traditional favorite; its famous biryani. Layers of basmati rice are cooked with yogurt-soaked, spice-smothered mutton, chicken or goat for an indulgent dish that certainly honours its royal heritage in the kitchens of the Nizam, previous rulers of Hyderabad. Kacchi biryani is the one to look for. Slow-cooked in a dough-sealed pot over hot coals, expertly seasoned and enriched with ghee, the elegant Adaa restaurant at Taj Falaknuma Palace offers a very fine example.
Ahmedabad's Thali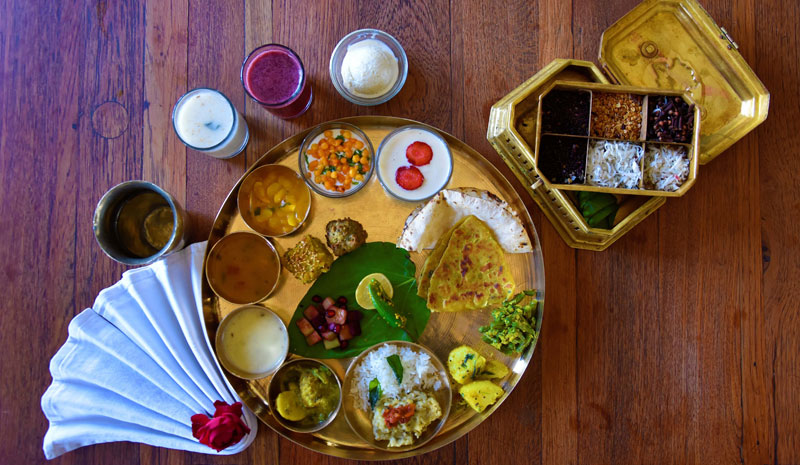 Some of the best regional food of India is its street snacks: fluffy dhokla (mustard seed-peppered bread), chilli-sprinkled dalwadas (fritters), and of course the trusty samosa. The state of Gujarat is notorious for doing these chai-time treats very well. Vegetarians will delight in the vast array of crispy offerings at Law Garden's Khau Gali, which is lined with sizzling food trucks. Look for the steaming hot mini potato samosas. A more sophisticated foray into Ahmedabad's typically Gurajati cuisine can be found at The House Of MG's Agashiye restaurant. You'll be impressed by the thali—a wild assortment of sublime sweet, sour and savory tastes. 
Goa's Portuguese Flavors
Seafood is the obvious plat du jour on the coast, but it's the Portuguese twist that makes a Goan curry one of India's best-loved regional foods. Mum's Kitchen, an award-winning, locally run restaurant, prepares simple local recipes handed down through the generations. You'll taste the Mediterranean influence in the tangy Balchão prawns, and the coconutty crab Xec-Xec is a delicious reminder of your proximity to the ocean. It's not only fish on Goa's go-to menus, though. Serving the sun-worshippers of Anjuna Beach for two generations, Noronha's Food Truck is a delightfully down-to-earth establishment run by two brothers, and their chicken caffreal—a typical spicy green curry—has won them an international reputation.
Mumbai's Bhel Puri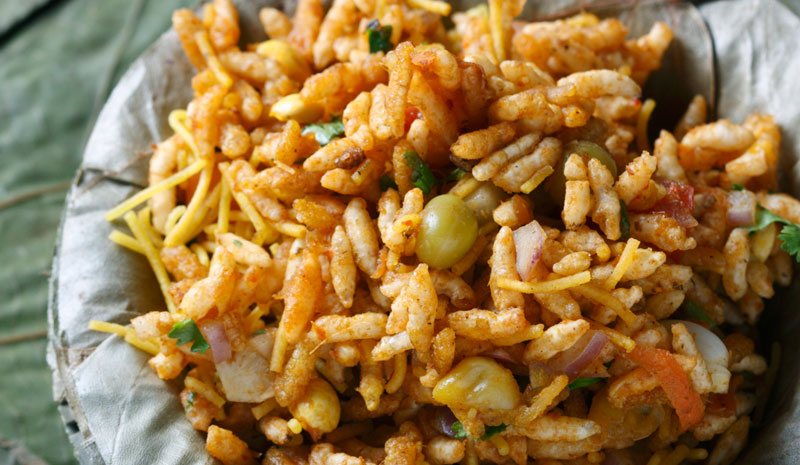 The snack stalls on Chowpatty Beach are surrounded by eager throngs, testament to the tasty, fresh treats they serve. Among the offerings is bhel puri, Mumbai's keystone street snack. Crispy puffed rice muddled with diced onion is layered with a sugary tang of tamarind chutney and served with a speedy flourish. For a more prestigious initiation into the delights of bhel puri, The Bombay Canteen, frequented by a more discerning crowd, prepares it with fresh shellfish tossed in a tart mango and date chutney.
 Take your journey into the best Indian food further with Chris and Carolyn Caldicott on their exclusive escorted culinary tour, 18-28 November 2018.
Feature images © vm2002/iStock; geckophotos/iStock; House of MG; Mum's Kitchen; Manu_Bahuguna/iStock