No country does street food with quite as much ingenuity as India. Inventors of such culinary treasures as the samosa, the dosa and the lurid, saccharine spirals of jalebi, its menu of easy eats can tempt the lightest of appetites. Across the Subcontinent, each city has its forte snack. From Mumbai's pani puri to Delhi's chaat, allow us to introduce the best street food in India.
Mumbai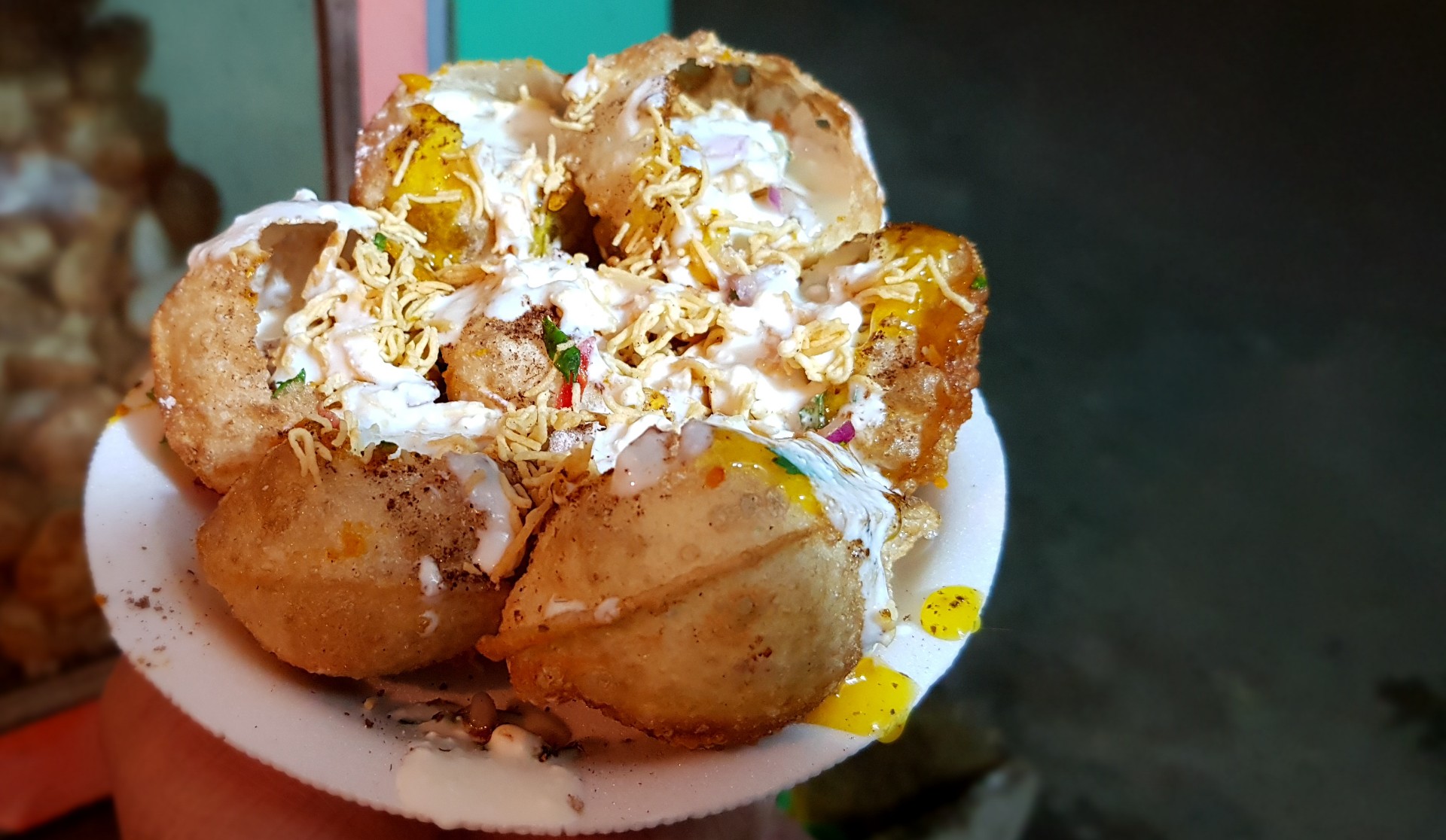 If Mumbai is the queen of street food, Chowpatty Beach is the palace kitchen. Pani puri is the crowning glory here—the crispy pockets are stuffed with tangy chickpeas, potato and chutney. For something more substantial, pav bhaji is the ultimate comfort food: a soft, white bun dipped in a buttery stew of vegetable masala.
Kolkata
Long before the humble wrap became an easy staple in Western sandwich bars, Nizam's of Kolkata was serving its famous kati rolls.The traditional juicy lamb kebab folded up in a fresh roti has since evolved to include vegetarian options, with Nizam's reputation as the best purveyor of kati rolls in the country permanently sealed.
Jaipur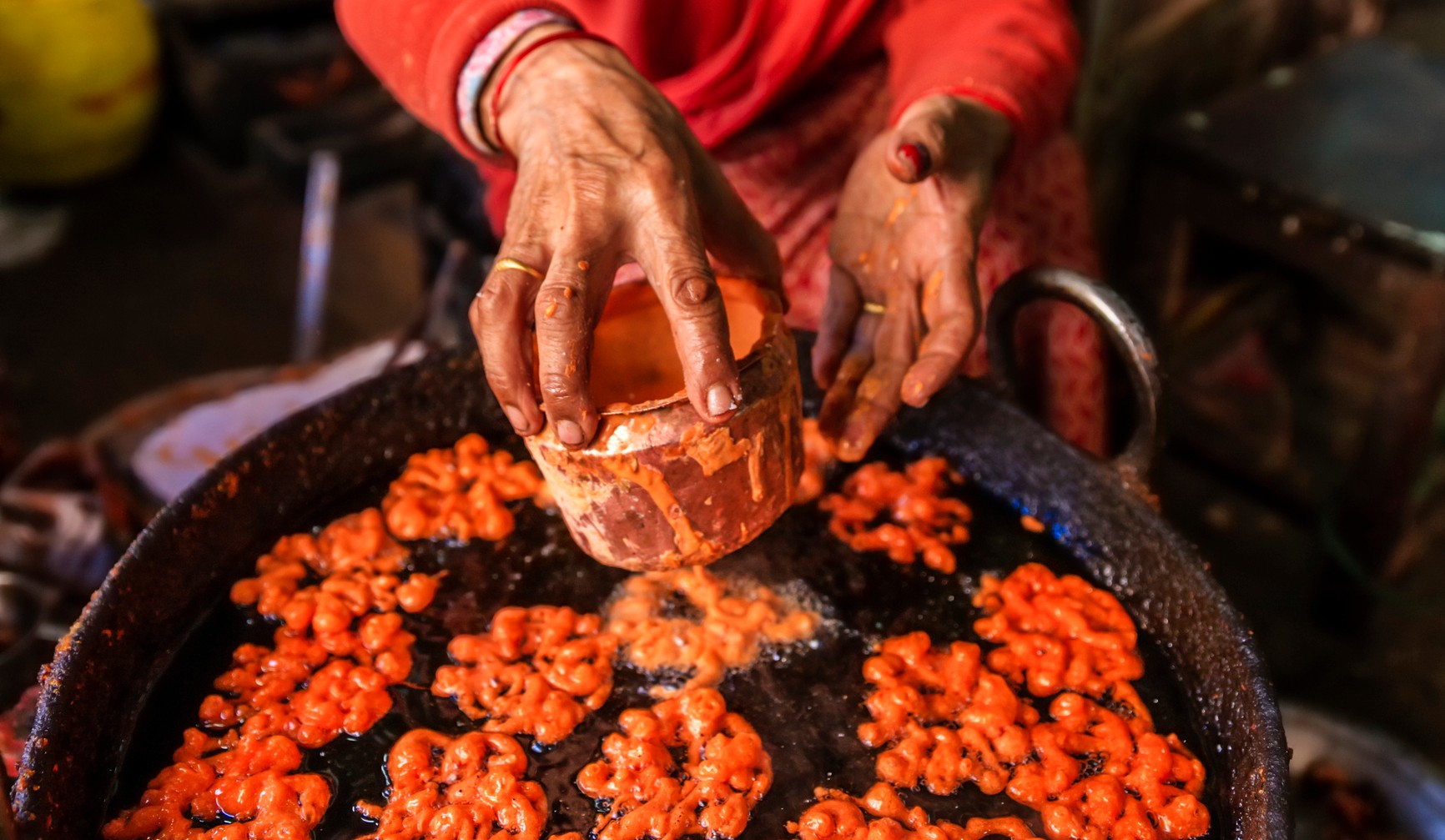 Ingeniously simple,jalebi are spirals of batter crisped in oil and soaked in sugar syrup. When on a holiday in Jaipur, head into the inner labyrinths of the Pink City to watch jalebi wallahs deep-frying these edible scribbles, and eat them fresh to sample the best street food in India for sugar lovers.
Hyderabad
Above its Charminar mosque and thriving pearl trade, Hyderabad is most famous for its biryani. Kacchi biryani is the dish to seek out; rice and tender cubes of marinated lamb are steamed together in a pot that's sealed shut with dough—with the result pillow-soft rice punctuated with melt-in-the-mouth meaty morsels.
Kerala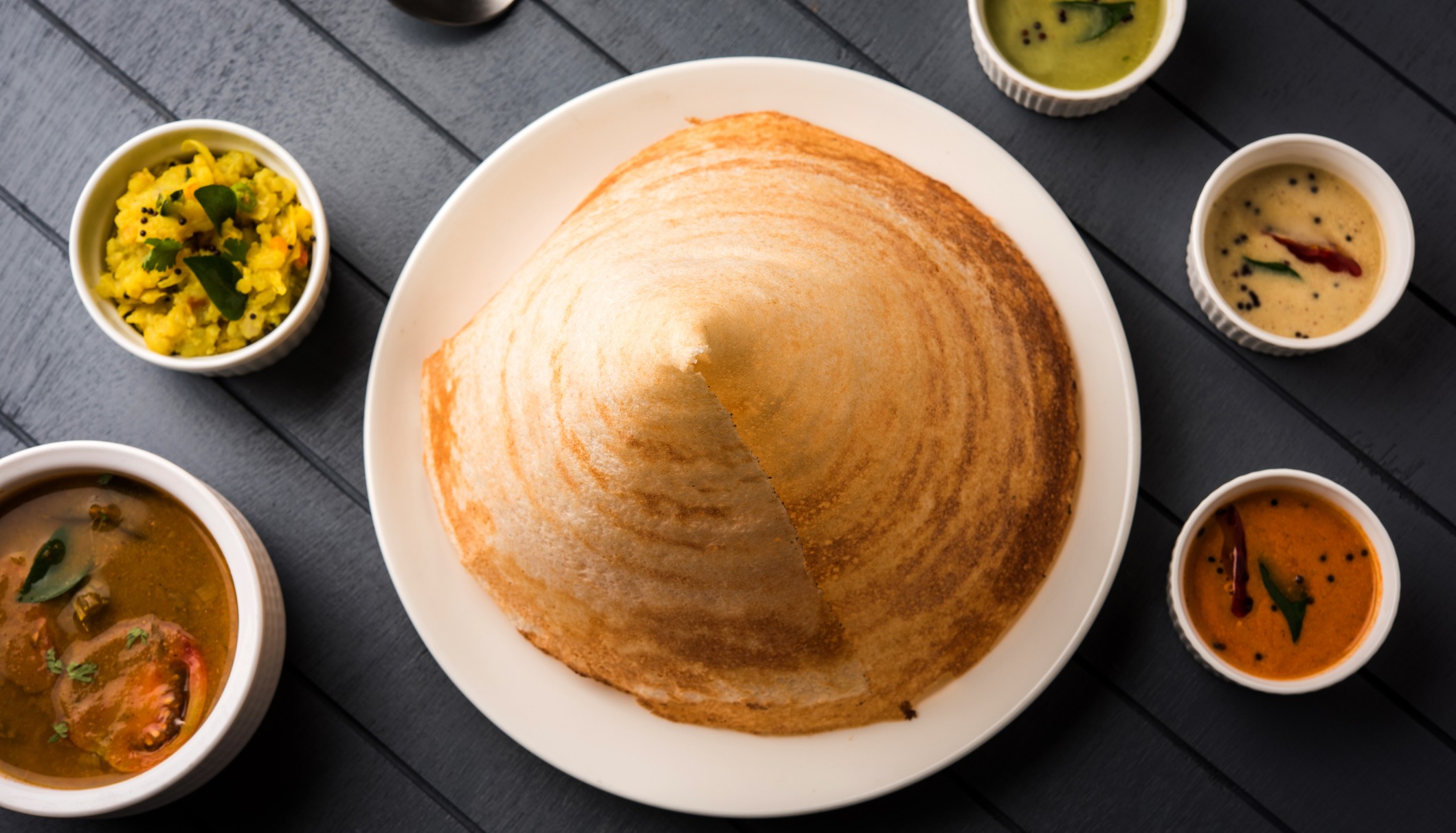 The dosa is South India's perennial staple, snacked on for breakfast, lunch and dinner. It comes in many guises—fried in ghee and fashioned into a cone, coated with chilli chutney and filled with potato masala—and has even made its way into dessert menus, stuffed with sugary jaggery and ice cream.
Lucknow
It's the royal nawabs we have to thank for the culinary jewel that is the kebab, and Lucknow is where to find the country's juiciest. From spicy, minced galoutis to cubed, marinated botis, order yours with a side of papery rumali roti and enjoy.
Delhi
A famously versatile snack, chaat is a jumble of textures and tastes. Its most popular incarnation is aloo chaat, a bolshy bowl of potatoes, chickpeas, spices, chutneys and yoghurt finished with the sweet tang of tamarind. It's a must on a trip to Delhi.
Ahmedabad
Gujurat has a well-earned reputation for the best street food in India, and of its offerings, dhokla is the favorite. The steamed savoury sponge is tempered with curry leaves and topped with a peppering of mustard seeds. Equally delicious is khandvi, rolls of gram flour pancakes topped with fragrant coriander.
Shimla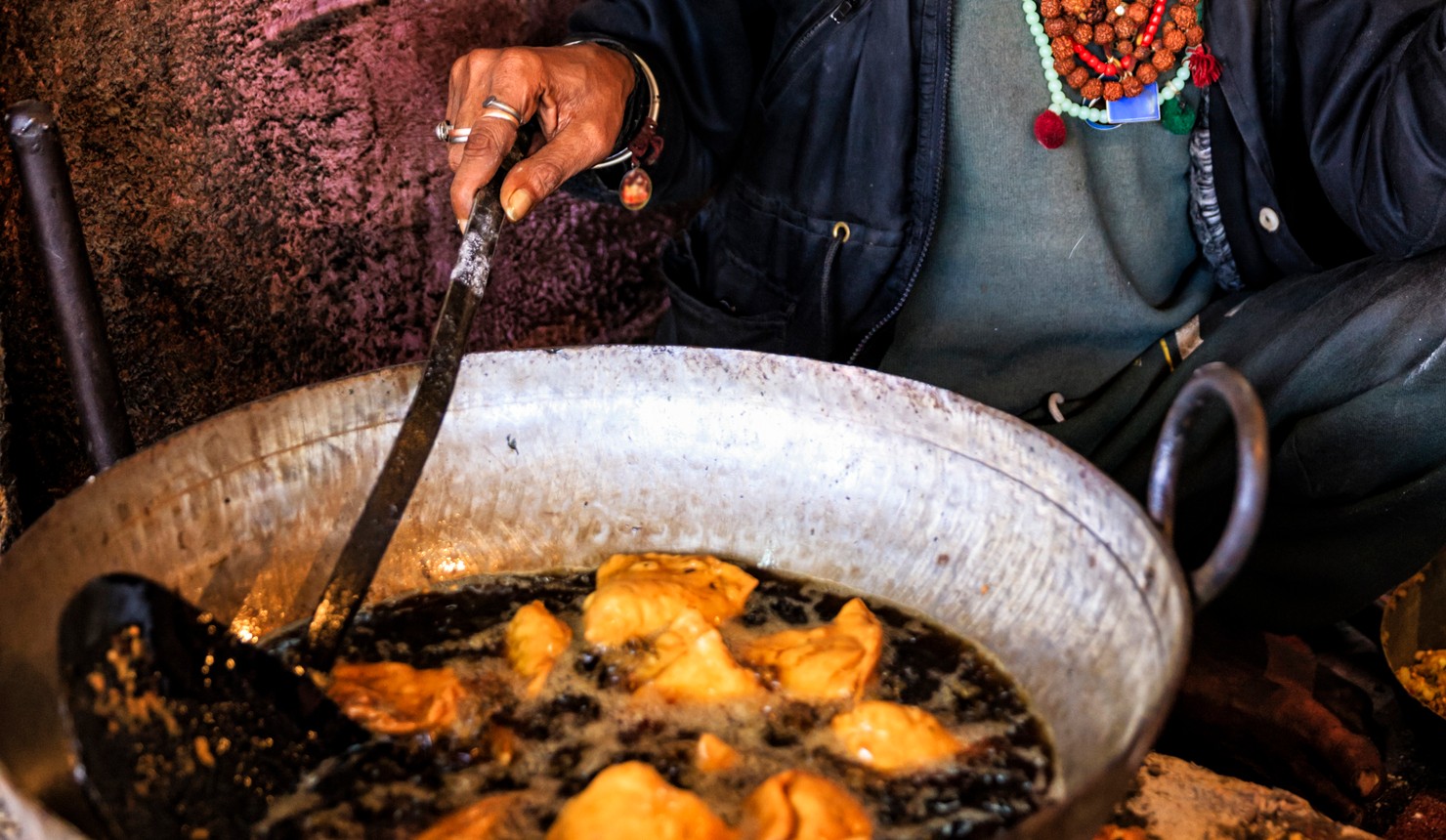 Its location in the far north means Shimla's menus are influenced by the cuisines of Nepal and Tibet. The most apparent of these is the ubiquitous momo—a plump, steamed or fried dumpling stuffed with everything from pork to spring greens.
Chennai
While the rest of India nurses a predilection for chai, Tamil Nadu is a dedicated coffee sipper. Nowhere is this more apparent than in its capital, where delicious filter Madras coffee is served in traditional steel cups from bustling hole-in-the-wall coffee shops.
Feature images © Arindam Ghosh/iStock; prabhjits/iStock; Hadyniak/iStock; hadynyah/iStock; subodhsathe/iStock