India's royal past is one of the things that makes it a truly special destination. All over the country – but particularly clustered in states like Rajasthan – are colossal forts, opulent palaces, and other testaments to its millennia-old regal legacy. Begin your explorations of royal India with these 15 inspiring images. A word of warning: it will be hard to resist booking your next trip when you know there are sights this beautiful awaiting you.
1. Overlooking the whole of Jodhpur from its hilltop location, the Mehrangarh Fort proves that India's royals lived large.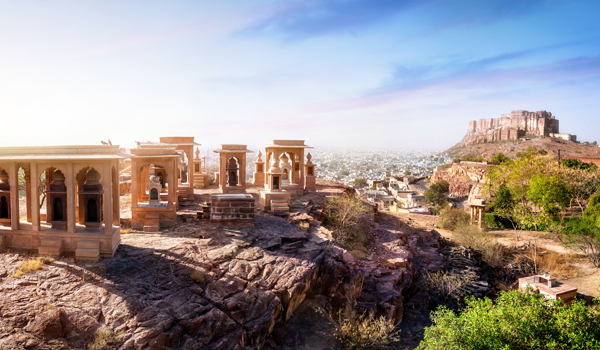 © byheaven/iStock
2. Founded by a Maharana in 1559, Udaipur is famous for its lakes (and is one of India's most exquisite cities).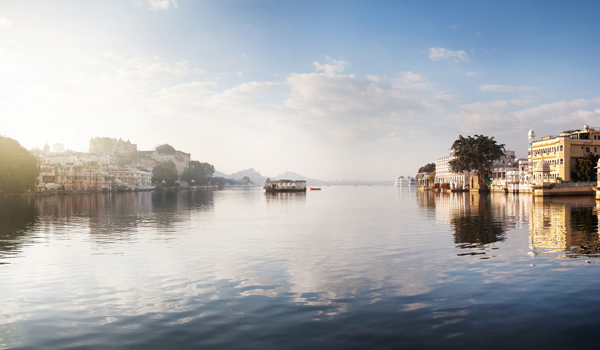 © byheaven/iStock
3. Is there any more quintessential landmark of royal India than the Taj Mahal? We think not.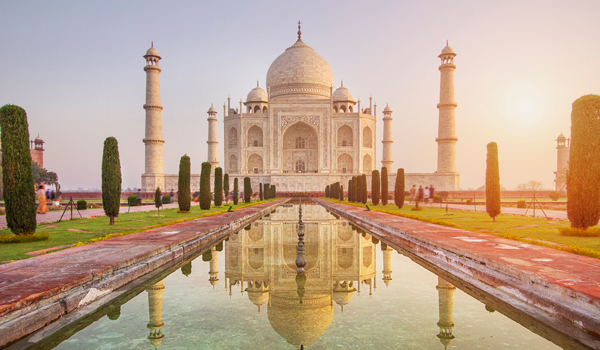 © JulieanneBirch/iStock
4. The Mysore Palace is one of South India's most luxurious royal residences.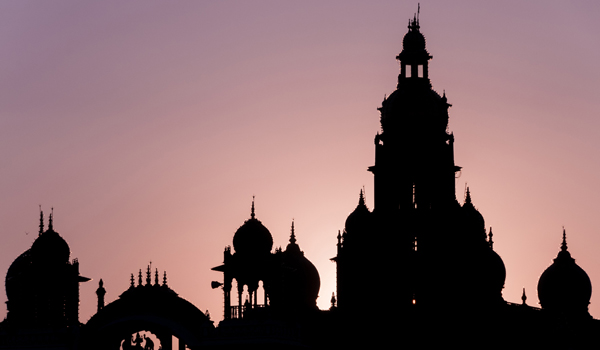 © AvnerOferPhotography/iStock
5. Jaipur's Amber Fort is certainly magnificent from the outside…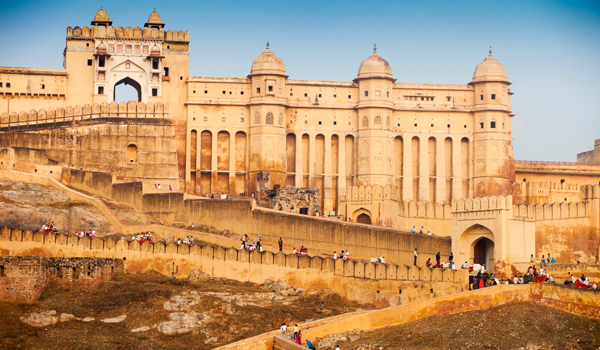 © adamkaz/iStock
6. …and from the inside, it's possibly even more stunning.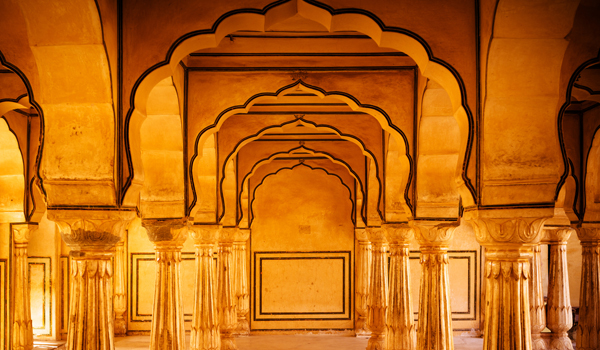 7. Fancy visiting Udaipur's Lake Palace? You can even spend the night, thanks to the Taj Hotel that occupies the renovated landmark.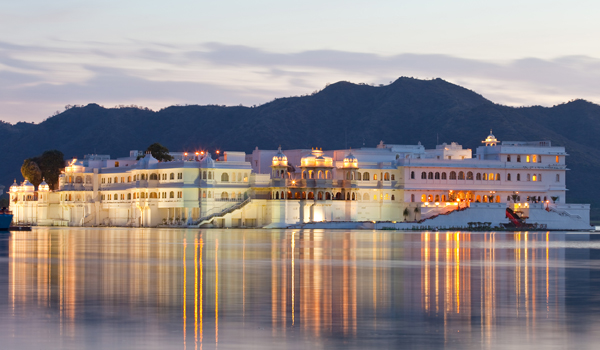 © traveler1116/iStock
8. The Hawa Mahal in Jaipur has a distinctive façade for a reason: it was designed as an expansive screen, behind which royal women could observe the streets below.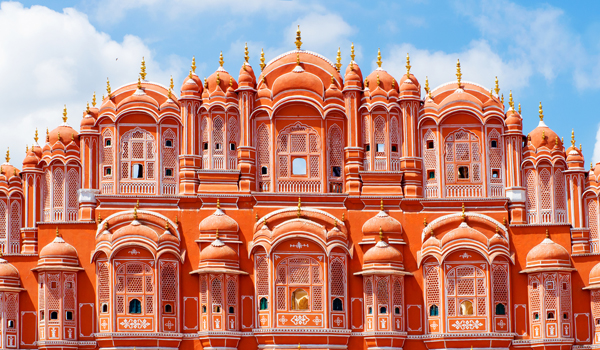 © Byelikova_Oksana/iStock
9. The final resting place of a 16th century Mughal emperor, Humayun's Tomb in Delhi was an architectural trendsetter in its day.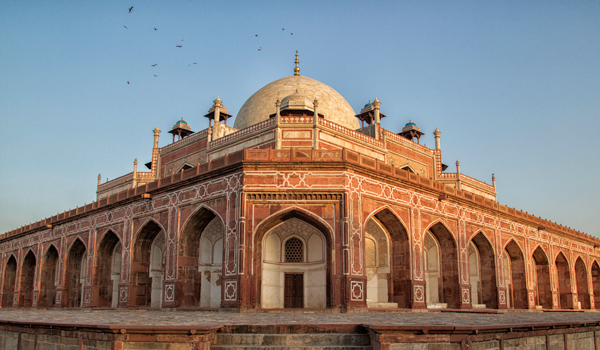 © sabirmallick/iStock
10. The beauty of royal India is often in the details.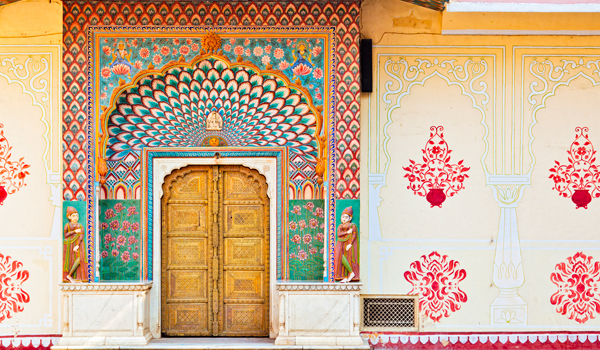 © cinoby/iStock
11. Step into the marble splendour of the Agra Fort.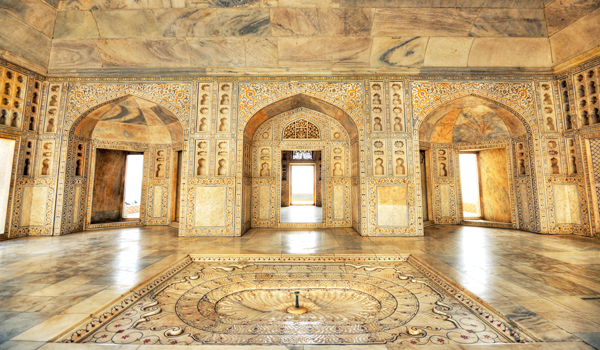 © fmajor/iStock
12. Located in the middle of Jaipur's Man Sagar Lake, the Jal Mahal is one of India's most beautiful waterfront attractions.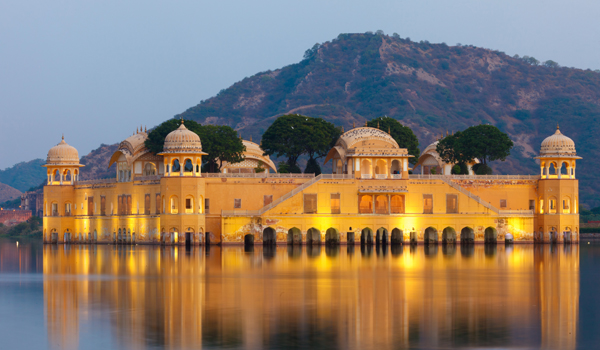 © ivz/iStock
13. Jodhpur's Jaswant Thada Mausoleum is made from carved, polished marble that glows in direct sunlight.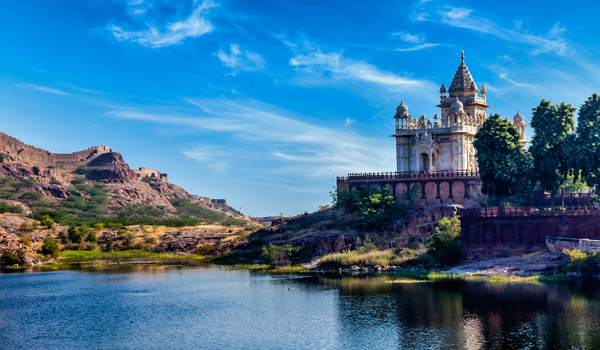 © f9photos/iStock
14. Next time you visit Jaipur's City Palace, don't forget to look up.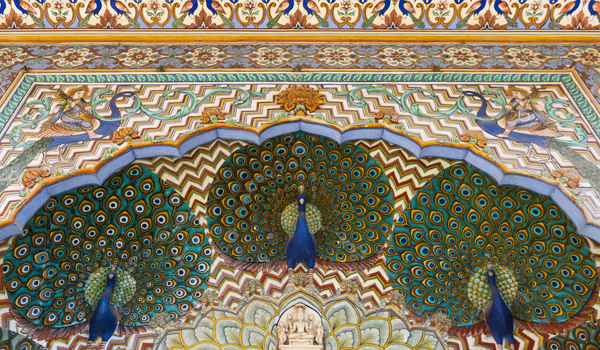 © saif6996/iStock
15. The 860-year-old Jaisalmer Fort is one of the world's largest – and most beautifully preserved – fortress cities.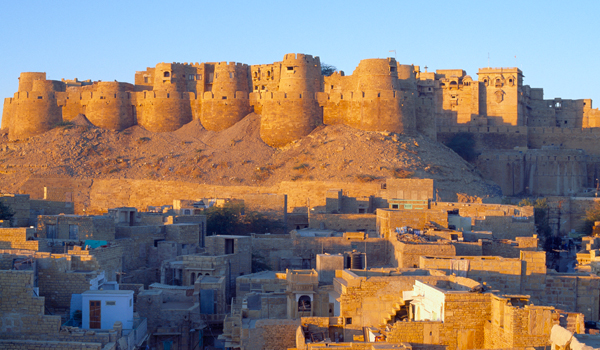 © GorazdBertalanic/iStock