In India, there's no shortage of intensive retreats that promise completely immersive Ayurvedic experiences. But if you're looking to go away on an Ayurvedic vacation for the very first time – and don't know quite what to expect – don't fear: these five retreats have perfected the art of Ayurveda for beginners. Familiarise yourself with the system of healing's thousands of years of history, all while enjoying luxurious accommodations, pretty swimming pools and lush nature. We can't think of a better way to get acquainted.
Shreyas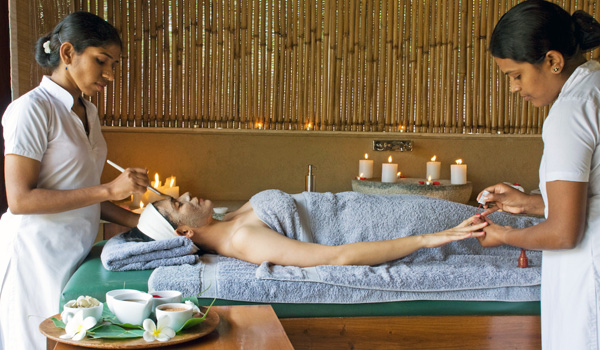 Shreyas combines yoga with Ayurveda © Shreyas
This is one for the yoga devotees who are looking to complement their yogic experiences with new, Ayurvedic know-how. The lovely Shreyas, located in Bangalore, prizes intimacy: the retreat hosts just 20 guests at a time. The focus is on encouraging visitors' journeys of self-discovery while offering personalised yoga and meditation courses. And then, of course, there's the Rejuvenation Spa, which specializes in a range of Ayurvedic therapies, ranging from oil treatments to therapeutic massages.
Carnoustie Ayurveda and Wellness Resort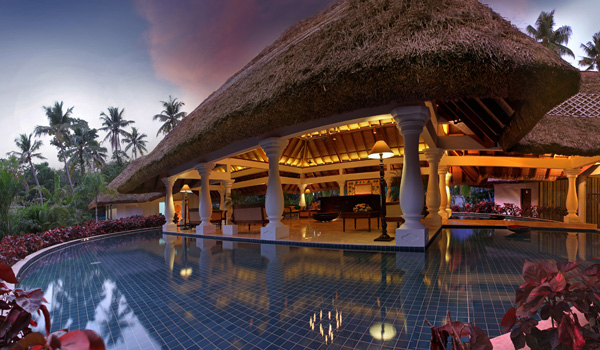 Beautiful Carnoustie is located in "God's Own Country" in Kerala © Carnoustie Ayurveda and Wellness Resort
Located just between the azure Arabian Sea and Kerala's famous backwaters, the stunning Carnoustie Ayurveda and Wellness Resort promises relaxation and rejuvenation. Much of that is delivered courtesy of the Aryavaidyasala Wellness Spa, where guests can find pampering in the form of 5,000 Ayurvedic treatments as well as Naturopathy and Yoga offerings. Private pool villas also help visitors take advantage of the beautiful climate, and the resort operates a traditional house boat for lunch and evening cruises, too.
Neeleshwar Hermitage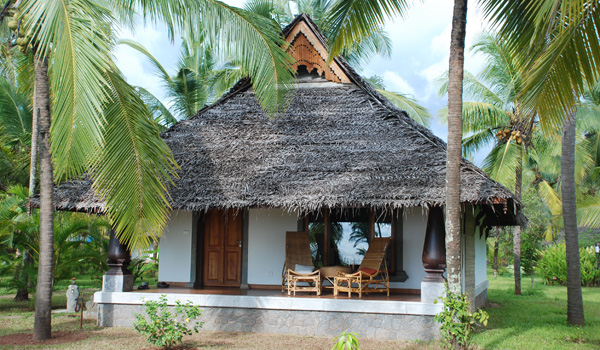 Neeleshwar Hermitage offers healing Ayurveda and exciting excursions © Neeleshwar Hermitage
Located along a particularly beautiful stretch of the Arabian Sea in Kerala, Neeleshwar Hermitage's gorgeous grounds are the first step towards instilling a sense of wellbeing and calm in guests. This is a retreat that's mastered the art of Ayurveda for beginners: visitors spend their evenings in well-appointed cottages before heading to the Priya Spa for private consultations with Ayurvedic doctors, organic herbal treatments, and guidance in yoga and meditation. Afterwards, the resort also hosts a number of local excursions, including explorations of the Western Ghats and trips on the Lotus, the hotel's own Keralan houseboat.
Nattika Beach Ayurveda Resort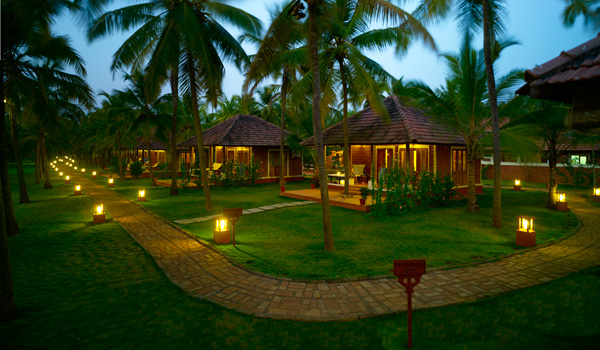 Nattika Beach is located admist coconut groves and beaches © Nattika Beach Ayurveda Resort
Spread across 16 acres of incredibly verdant coconut groves, and host to 52 personal villas, Nattika Beach Ayurveda Resort combines Ayurveda and luxury amenities with panache. With a team of 49 masseurs led by an expert Ayurvedic doctor, Nattika Beach's spa facilities are renowned for their authentic offerings. After their treatments, guests are encouraged to venture to the nearby beach or go for a splash in the retreat's swimming pool and Jacuzzi.
Shin Shiva Resort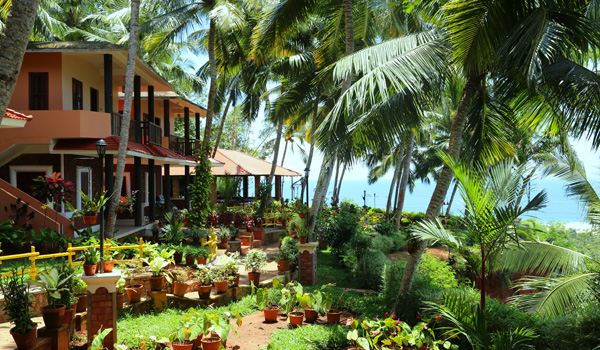 Shin Shiva specializes in traditional Ayurveda – and modern creature comforts © Shin Shiva Resort
For those travelers who are after only the most traditional treatments – but combined with a relaxing ambiance and modern creature comforts as well – Shin Shiva Resort serves up ideal Ayurveda for beginners. The Keralan retreat is guided by Ayurvedic Dr. V. Franklin, who heads up a team of professionals that perform intensive consultations and provide individual therapies for each visitor. Following their sessions, guests can dine on deliciously prepared local cuisine, mingle with other visitors, and – for those who fear being disconnected – can even log on thanks to the retreat's complimentary Wi-Fi.
Save