Known these days as one of Mumbai's coolest neighbourhoods, Bandra may be buzzing now, but it wasn't always. The coastal suburb began life as a sleepy fishing village, before being colonised by the Portuguese and the British. But in recent years, Bollywood stars have moved into lavish houses overlooking the sea, and a flurry of destination eateries, trend-conscious shops, and high-end clubs have settled in, too. Wondering what to do in Bandra first? Enjoy the lively atmosphere while also taking in a bit of culture: with its narrow streets, historic churches, and other older landmarks, this thriving neighbourhood has perfected the mix of old-meets-new.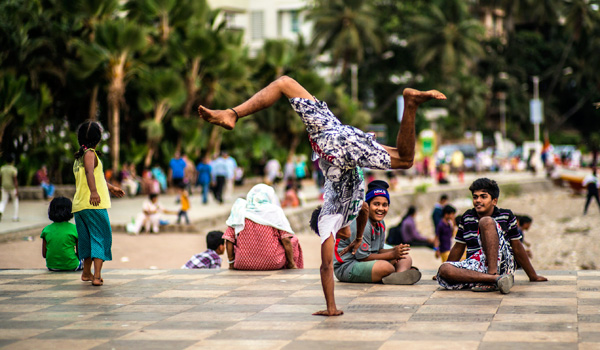 Lively Bandra is one of Mumbai's most buzzing neighbourhoods © Jedraszak/iStock
Where to Eat
If you're visiting Mumbai, be sure to come with a healthy appetite – and that's especially true if you're planning to explore Bandra, considered one of the city's top destinations for food lovers. Soul Fry is a local favorite, and has earned a reputation among the neighbourhood's creative classes for its Goan-style seafood dishes.
Just around the corner, Pali Village Café captures a different side of the local dining scene: best for more formal occasions, the stylish restaurant serves elegant continental fare (think prawns in lemon coriander broth and risotto) alongside an admirable wine list. The same owners also run the acclaimed Pali Bhavan, a striking, two-storey restaurant with a beguiling ambiance – and even better Alleppey fish curry.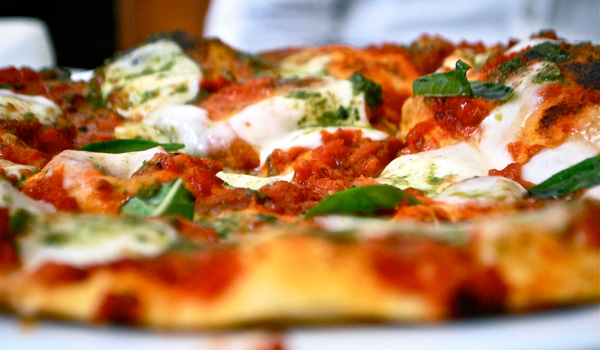 Indigo Deli's eclectic fare, including thin-crust pizzas, is a Bandra favorite © KittyKaht/Flickr
And that's just the start. Indigo Deli's eclectic offerings, from wine-poached pears to wafer-thin pizzas, are a favorite, while Olive Bar & Kitchen has long been frequented by area A-listers. From high-end spots to more casual market stalls, the food scene here is undeniably rich.
Where to Shop
Once you've filled your belly, take our advice and get acquainted with the local shopping scene, where colorful boutiques rule the day.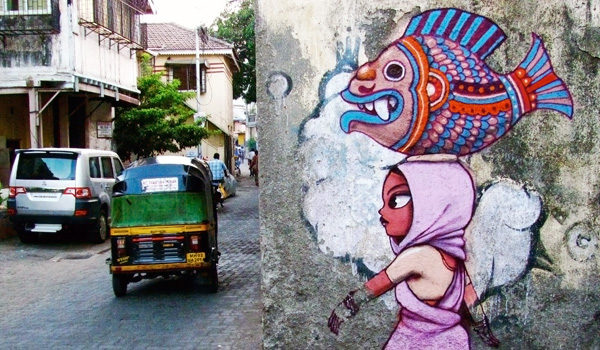 Save time for a shopping journey around Bandra's artistic streets © Satish Krishnamurthy/Flickr
Anokhi is one favorite: the brand specializes in printed textiles that are sure to be a one-of-a-kind addition to your wardrobe. Another worthy stop is Ahilaya, which focuses on beautifully embroidered and spangled kurtas and other traditional pieces. And for home accessories, drop by Dhoop, where you'll find everything from artisan mugs to beautiful designer light fixtures.
Where to Treat Yourself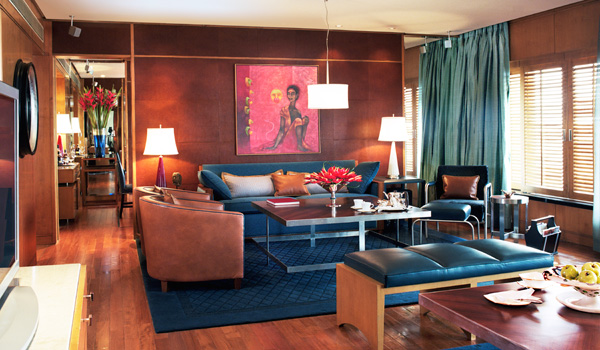 There are plenty of opportunities for pampering at the Taj Lands Ends © Taj Hotels
Full days of dining and shopping might necessitate some downtime – luckily, there's plenty of opportunity to indulge in some pampering during a Bandra stay. Clay Wellness offers soothing yoga classes (and more intensive workouts), while those staying at the luxurious Taj Lands End can make the most of the onsite spa, outdoor pool, Jacuzzi and salon – they'll even provide an astrologer on request.
What to See
Between the shopping, dining, and relaxing, don't forget to slow down: for those in search of what to do in Bandra, going for a wander and soaking up the scenery is still one of the best ways to get a feel for the neighbourhood pace. The Bandra waterfront is an essential part of the area's personality – not to mention those iconic views of the Bandra-Worli Sea Link.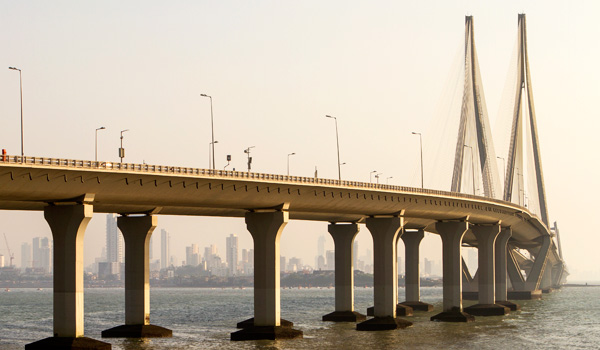 The Bandra-Worli Sea Link is an impressive local landmark © Fabio Lavarone/iStock
With its winding streets and many historic Christian artefacts and landmarks – including the striking Mount Mary Church, which dates to the 18th century – Bandra also offers visitors a glimpse into the past.
Old, new, traditional, trendy…there's no doubt that this area should be at the top of your Mumbai itinerary.
Save