Nestled on India's southwestern coast, Sri Lanka is blessed with a paradisiacal stretch of golden shoreline and tantalizing local cuisine. This perfect pairing makes it a wonderful destination for a beach vacation brimming with culture. Whether you're keen to explore ancient temples and turtle sanctuaries or simply relax into a week of sunshine, here are five beautiful beach hotels to bookmark for your next trip to Sri Lanka.
Jetwing Beach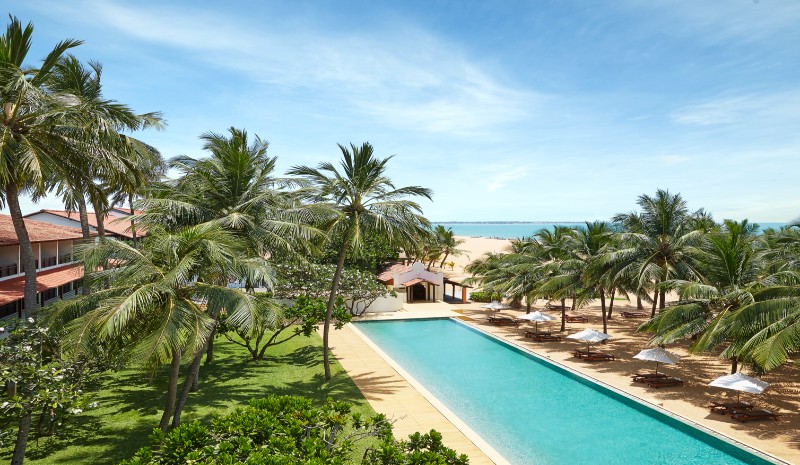 Just 22 minutes' drive north of Bandaranaike International Airport, Jetwing Beach is a surprisingly secluded haven tucked away on Negombo Beach. Designed by one of Asia's most influential creatives, local architect Geoffrey Bawa, the hotel has a charming British-colonial feel to it infused with terracotta tiles and tea leaf hues. Guests seeking respite from the sun can retreat to the spa or enjoy a private tour of the resort's organic gardens and learn how to make treacle from coconut tree sap. For a special excursion, head out with the hotel's guide to watch fleets of fishing boats return to shore at dawn with their nightly haul. With a local fish market, ancient temples, bird trails and scenic train routes all on your doorstep, you may be tempted to delay your flight home.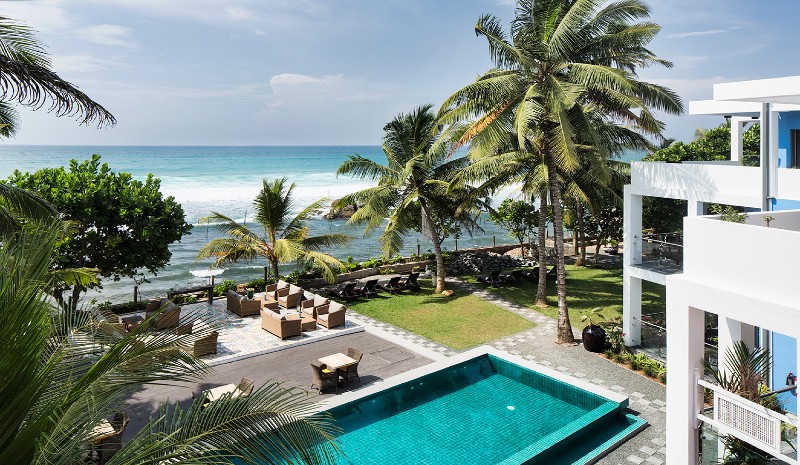 Bespoke furniture, patterned floor tiles and hand-written notes scribbled on blackboards tell you all you need to know about this boutique hotel's wonderful personality. Mannequins with lightbulb heads and cat-shaped cushions are just some of the original artworks on display. Four buildings contain 17 suites, each painted with bold pops of color. Once you've relaxed into your vacation, enjoy a massage in the alfresco spa by Mihiripenna Beach. Come nightfall, dine at lantern-lit tables by the pool, shimmering like the stars above. While every day feels like a weekend when you're on vacation, on the actual weekend you can tap your feet to the beats of a live jazz band under the light of the moon.
The Frangipani Tree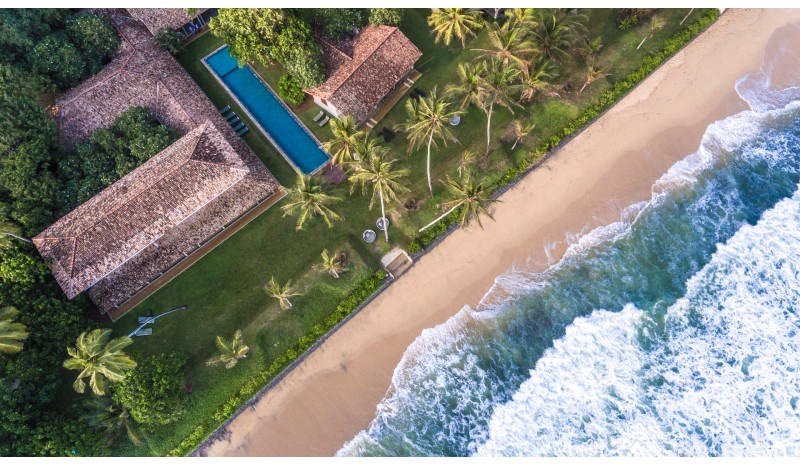 Steps away from Mihiripenna Beach, between Galle and whale-watching hotspot Mirissa, you'll find The Frangipani Tree. Designed by a protégé of Geoffrey Bawa, the boutique hotel consists of three atmospheric clay-tiled villas. Each property has nine suites named after endemic turtles that you may spot during nesting season between January and March. After waking up in your four poster bed, pad onto your terrace to bathe in an alfresco rolltop tub. Alternatively, unwind on your porch with that book you've been meaning to read. If you crave languorous days, spend them in the spa. You can also idle in hammocks in the frangipani-scented garden. When you have a boost of adrenaline, dive into the cool Olympic-length pool, challenge your loved ones to a tennis match or attend a fascinating talk to discover the history of cinnamon production.
Anantara Peace Haven Tangalle Resort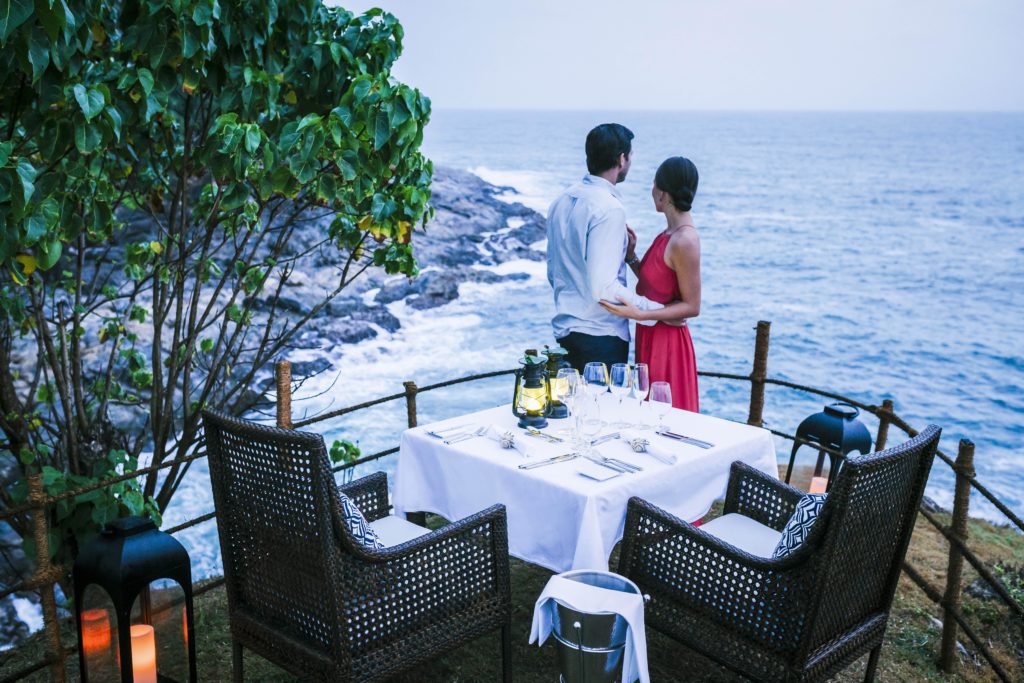 Perched above Pallikaduwa Beach, Anantara Peace Haven Tangalle Resort is concealed within a coconut plantation near the southern town of Tangalle. The secluded oceanfront resort makes the most of its elevated position, with glass doors in its 152 rooms and villas revealing spectacular views. During the day, take a cookery class and laze in the spa, pool or sea. After dusk, dine at a private clifftop table beneath the moon and tuck into Sri Lankan, Italian or seafood dishes designed by your own chef. Alternatively, the resort can arrange trips to Rekawa Beach so you can observe baby hawksbill and leatherback turtles – Sri Lanka's signature experience.
Talalla Retreat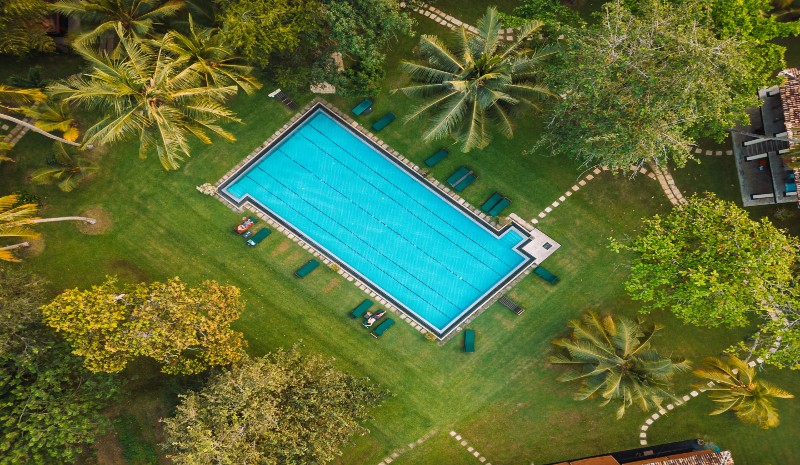 Fall asleep to the sound of monkeys swinging through trees and waves lapping Talalla Beach in your open-air bedroom at this retreat near Matara. Shrouded in jungle, many of the villas and rustic bamboo huts have panoramic views of the striking shoreline. Furthermore, some overlook the grounds, where local staff grow organic herbs and spices for the restaurant. Responsible tourism is at the heart of Talalla Retreat's ethos. In addition to being powered by solar energy, it hosts sustainable activities including surfing, yoga and Ayurvedic treatments.
When you're ready to tear yourself away from these beach hotels in Sri Lanka, shop to unearth sustainable souvenirs or ask your travel advisor to organise a tea plantation trip.
Images © Beach hotels in Sri Lanka – The Frangipani Tree; Jetwing Beach; The Frangipani Tree; Anantara Peace Haven Tangalle Resort; Talalla Retreat