A city of palaces, temples, and yoga, Mysore—recently renamed Mysuru—is a real South Indian highlight. To help you discover its charms, we've compiled a list of 10 inspiring things to do in Mysore. Explore the city's ancient past, get acquainted with its regal heritage, and immerse yourself in its vibrant present. And whatever you do, don't leave town before sampling its delectable masala dosas.
Mysore Palace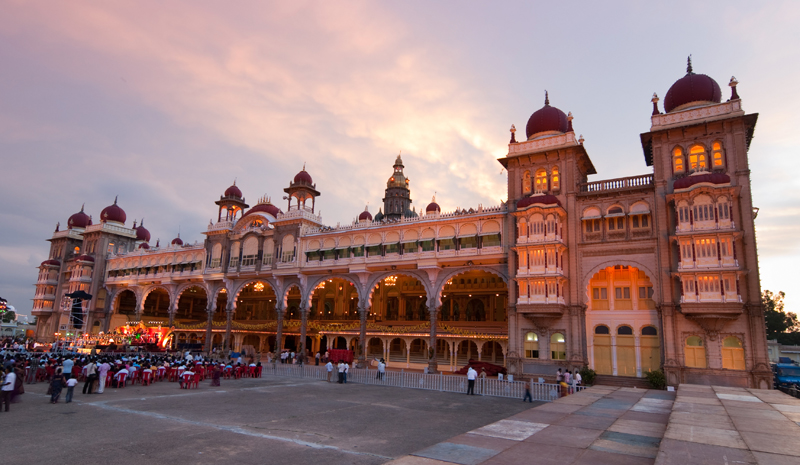 From 1399 up to 1950, Mysore was a princely state ruled by the Wadiyar royal family. The Mysore Palace was—and remains—their official residence (though the version that stands today was rebuilt in the early 20th century). In this "City of Palaces," it is still perhaps the most splendid landmark, particularly when illuminated on Sunday evenings.
Devaraja Market
An 18th-century landmark, Devaraja Market is both a testament to Mysore's past and a hallmark of its flourishing present. Wend your way through the vibrant stalls of this fruit and flower market—and don't forget to bring your camera.
Sri Chamundeshwari Temple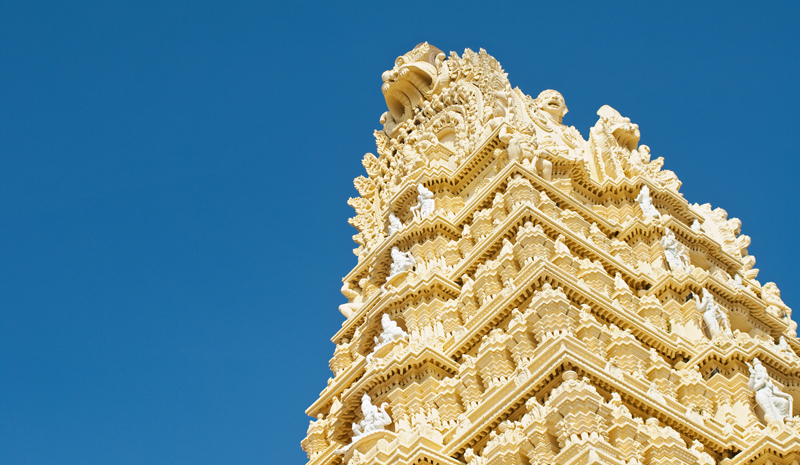 Poised atop the beautiful Chamundi Hills, just on the outskirts of the city, the Sri Chamundeshwari Temple is one of the best things to do in Mysore. The temple's ornately carved, golden-hued edifice is a marvel—as is the nearby statue of Nandi, the sacred bull associated with Lord Shiva.
Ashtanga Yoga
It was in Mysore that Ashtanga Yoga—the only "modern" variety of classical yoga—was first codified; guru K. Pattabhi Jois pioneered the practice in the mid-20th century. While his institute remains the most in-demand location for would-be yogis, other options abound.
Chennakesava Temple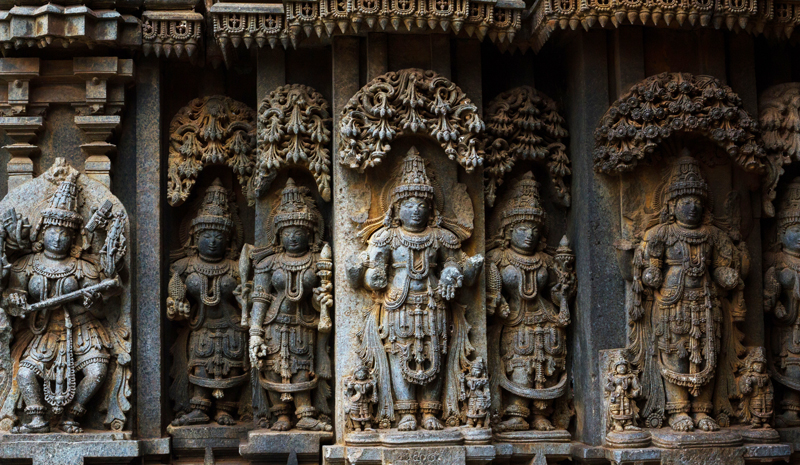 Another must-visit, sacred landmark, the 13th-century Chennakesava Temple (located just beyond Mysore in nearby Somanathapura) is an exceptional example of Hoysala architecture, and is renowned for its elaborate narrative sculptures.
Hotel Vinayaka Mylari
It's no surprise that Hotel Vinayaka Mylari is on our list of things to do in Mysore: the restaurant (not a hotel, despite what the name suggestions) famously serves the city's most delicious masala dosas, as well as other South Indian specialities. 
Jaganmohan Palace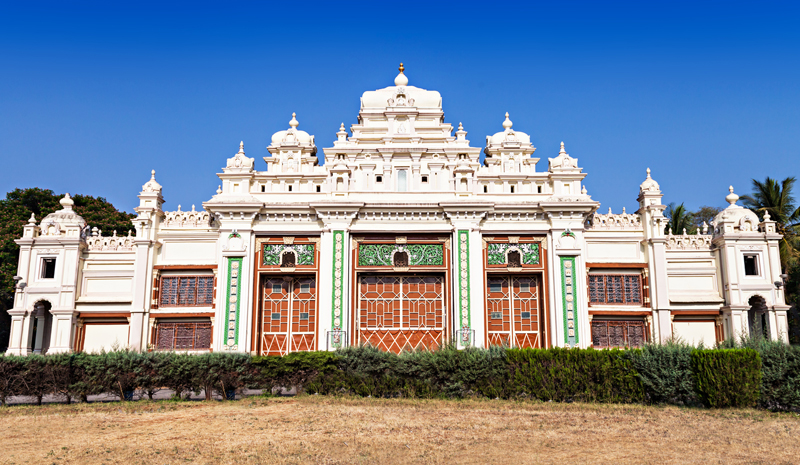 A rival to the Mysore Palace in the beauty stakes, the splendid Jaganmohan Palace once served as a home to the Wadiyar rulers before being transformed into an art gallery. Prior to venturing indoors, be sure to admire its striking façade.
Government Silk Weaving Factory
Its industrial surroundings may not be picture-perfect, but the products at the Government Silk Weaving Factory certainly are. Mysore is renowned for its silk production, and this factory outlet offers an exceptional array of beautiful goods, as well as fair prices.
Brindavan Gardens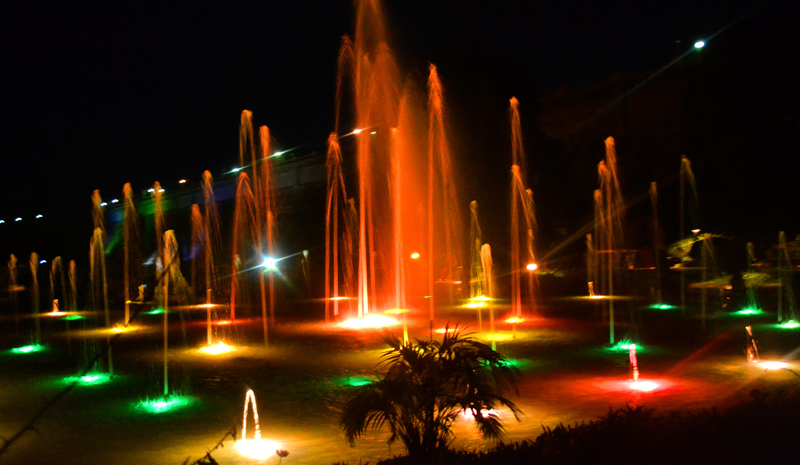 Just north of the city, the exquisite Brindavan Gardens have an exceptionally scenic location: namely, on a small island in the Kaveri River. Famous for their symmetry and classical design, the terrace gardens are also filled with fountains and host evening light shows.
Railway Museum 
India's railway system is iconic, and curious transportation enthusiasts would do well to visit Mysore's Railway Museum to learn more. Within, they'll find historic locomotives, royal coaches, and other fascinating exhibits.