For many travelers, the concierge is the single most important person in a hotel. With their encyclopaedic knowledge, connections at hip addresses, and insight into hotel goings-on, the concierge proffers invaluable – even essential – insider tips.
But what's the view like from the other side of the desk? We spoke with Edwin Saldanha – concierge at the iconic Oberoi, Mumbai – for his perspective on the role. From Mumbai's coolest nightclubs to what a day working in a super-luxury hotel is really like, he's shared some tantalising concierge secrets.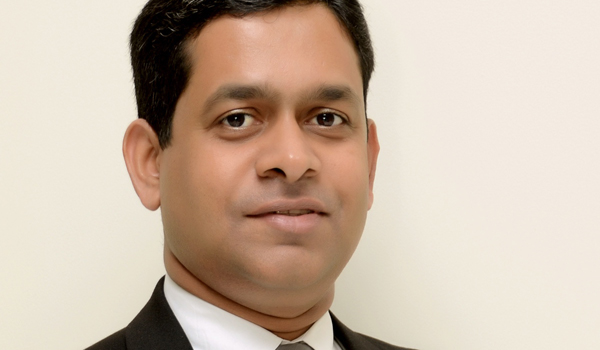 Edwin Saldanha is the concierge at the iconic Oberoi, Mumbai © Oberoi Hotels and Resorts
Greaves: Tell us about how you got started at The Oberoi, Mumbai.
Edwin Saldanha: 'Working for an iconic hotel like The Oberoi, Mumbai is inspiration enough to start my day every morning. I've completed three decades of service at The Oberoi Mumbai; actually, it's been my first and only employer!
It goes without saying that The Oberoi, Mumbai is a great place to work. We are empowered to do what we can to meet the expectations of our guests, and this makes my role in the hotel even more enriching.'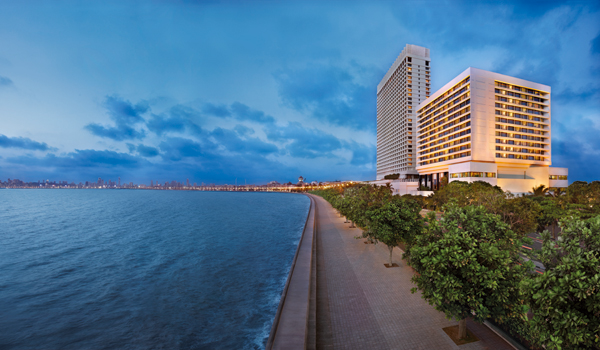 The Oberoi, Mumbai has an impressive waterfront view © Oberoi Hotels and Resorts
What are some of The Oberoi, Mumbai's special amenities or highlight attractions?
'We offer a range of unique 'Oberoi Experiences' that are designed to give our guests an authentic taste of the city, and of the hotel. In the city, guests can accompany our chef as they go spice shopping in Mumbai's Lal Bagh area, see the sights and sounds of Mumbai on a dawn tour, go for a heritage walk of the city's magnificent architecture, visit Mumbai's finest art galleries and museums, and go for a bespoke shopping experience.
In the hotel, we offer masterclasses with our chefs, candlelit dinners by the pool, live jazz performances at the Eau Bar, 24-hour personal butler service, breakfast in bed, and a two-hour relaxing spa ritual, among other amenities.'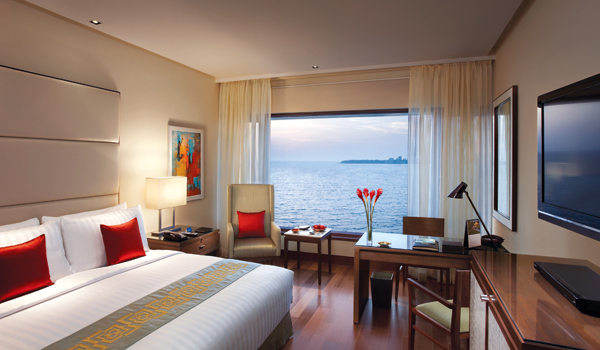 A number of unique amenities are available to guests © Oberoi Hotels and Resorts
Walk us through what a typical day workday looks like for you.
'To begin with, I spend time browsing the next day's arrival list, to identify guests who will be staying with us. I also keep the in-house guest report handy to keep myself updated about my guests, and also to keep track of our repeat guests. After that, I do a round of the areas where I am directly responsible, and check if my team is ready to meet the requirements for the day. For the rest of the day, I am available to my guests to serve and look after their needs.'
How do you keep your finger on the pulse of what's happening in Mumbai – especially given how large and dynamic the city is?
'I ensure that I read the newspaper every morning, and I also follow various travel and news apps and websites, which give me real-time alerts of the latest happenings in the city.'
What are some of the most common requests you hear from guests?
'The most common requests I receive are about arranging tours, asking for city information, suggestions for dining and shopping, and otherwise helping organize guests' days out in the city.'
Vetro is The Oberoi, Mumbai's stylish Italian restaurant © Oberoi Hotels and Resorts
Share some concierge secrets with us – what are the surprising parts of the job?
'The concierge position is very unique in a hotel. Over the years, one creates a lot of trust with guests – you become their most trusted, 'go-to' person in the hotel. The concierge also has direct access to some of the most important people in the world, by virtue of the role.'
What are some of Mumbai's coolest addresses right now, whether restaurants, bars, nightlife destinations, or beyond?
'Of course, Ziya – our contemporary Indian restaurant – and Vetro, our Italian restaurant, are two of my all-time favorites. In the city, Khyber, The Table, The Bombay Canteen, Olive, and Masala Library are some of my top recommendations.
For bars, I would recommend Dome and Exo. And for nightclub enthusiasts, I'd suggest Asilo and Royalty.'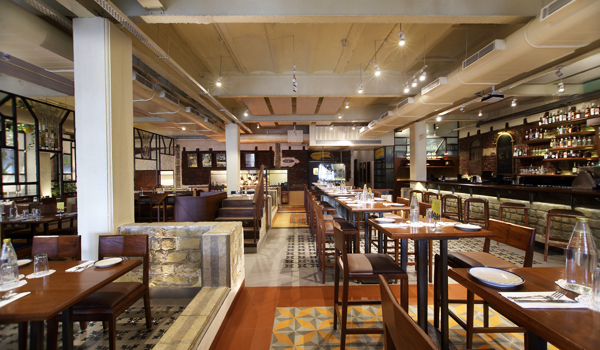 The Bombay Canteen is one of Saldanha's top Mumbai recommendations © Sanjay Ramchandran
Can you recommend some of your personal favorite Mumbai experiences to us?
'Personally, I love the Oberoi's Mumbai at Dawn tour. And I love going for a walk on the iconic Marine Drive, both in the morning and the evening.'