Whether you'd like to buy a keepsake for your children, housewarming gifts for friends or a lasting souvenir for yourself, you'll find a handicraft to suit your needs in the south east of India. Here are five crafts in Andhra Pradesh and Telangana that are unique to the southern states.
1. Kondapalli toys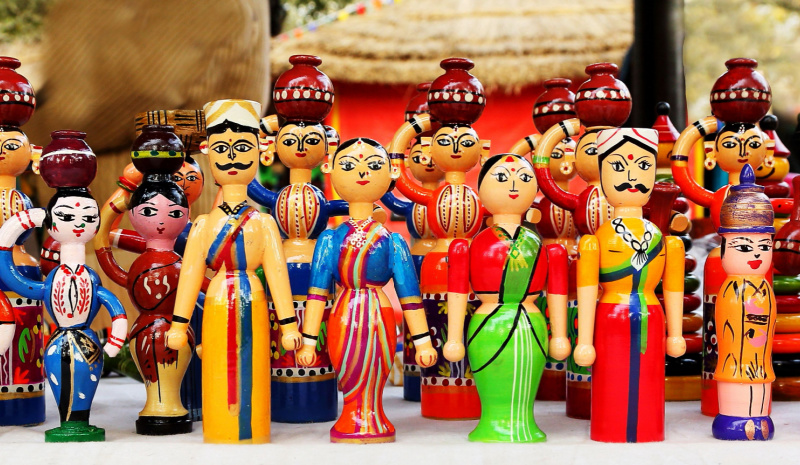 If you're looking for a souvenir for a child, a Kondapalli toy makes the perfect gift. Named after the village from which they originated in Andhra Pradesh, these traditional wooden toys date back to the 17th century. Since then, families have passed the craft down through the generations. Today, local artisans use a lathe machine in addition to hand tools to carve intricate designs from tella poniki, a lightweight wood that grows in nearby forests. Inspired by mythology and rural life, the brightly colored toys often take the form of elephants, horse and carts and women in saris.
2. Dharmavaram silk saris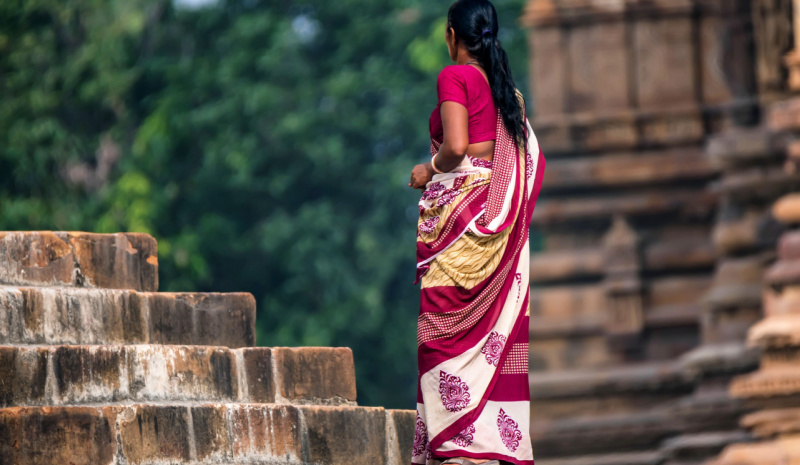 For a more sophisticated souvenir, invest in a sari from Dharmavaram in Andhra Pradesh. Locals and tourists value the saris for their high quality silk, complex patterns and rich colors, which are created using a special dyeing technique. What's more, you can also recognise a Dharmavaram sari by their thick border and plain body. Artisans have been producing the saris since the 1800s, and their persistence has paid off. Today, the saris are recognized as a Geographical Indication (GI) product – which means only authorized artisans from the area can produce them.
3. Cheriyal scroll paintings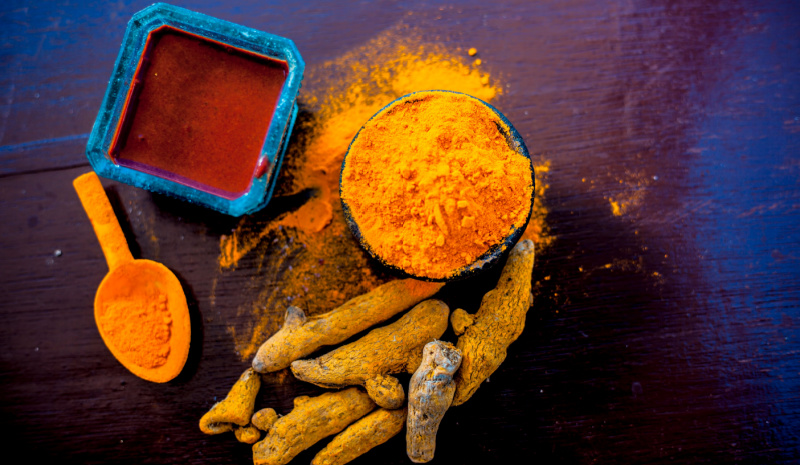 Visitors to Cheriyal village in Telangana will find stalls laden with Cheriyal scroll paintings. First, artists treat the canvases with a mixture of tamarind seed powder and white clay. Next, then apply natural pigments to create narratives in bold colors – stories from Indian folklore are popular. Like Dharmavaram silk saris, the scrolls' traditional methods and cultural significance are recognized as a GI product. When framed, they make a popular housewarming gift.
4. Kalamkari textiles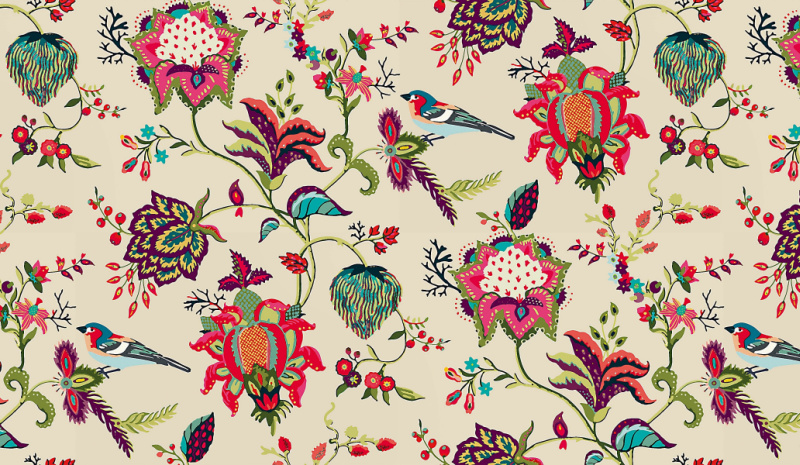 Kalamkari textiles date back 8,000 years to the Indus Valley Civilization. Since then, the craft has been passed down through families. Artisans in Andhra Pradesh typically produce the fabric from cotton or silk, then use a special pen or brush called a kalam to paint intricate designs. In addition to painting by hand, they also block-print floral motifs and paisley-like patterns using natural dyes.
5. Madhubani paintings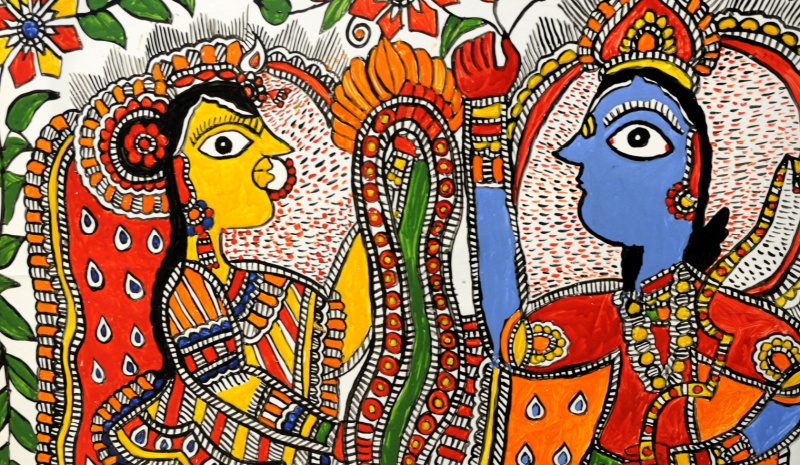 Madhubani, or Mithila paintings, originated in Bihar in northern India. However, artists also create the crafts in Andhra Pradesh and Telangana. Traditionally, women used twigs or matchsticks to draw outlines, which they filled with bold, natural pigments. They painted walls, paper and cloth to decorate their homes and public spaces for weddings and other auspicious occasions. The artworks depict geometric patterns and cultural scenes, for instance, Hindu mythology and daily rituals.
Once you've shopped for crafts in Andhra Pradesh and Telangana, consider heading north to browse the intricate crafts in Rajasthan state.
Crafts in Andhra Pradesh and Telangana images © Wooden toys PRABHAS ROY/Shutterstock; Kondapalli toys Jalajakumari/Shutterstock; Sari Yakov Oskanov/Shutterstock; Tamarind seed powder Mirzamlk/Shutterstock; Paintings Arindambanerjee/Shutterstock