Brimming with ravishing jewels, rich materials and intricate artworks, Rajasthan in northwestern India is a treasure trove of beautifully handmade crafts. Every souvenir is steeped in history, giving you a glimpse into the region's colourful past. Vibrant cities within the state each specialize in their own artistry handed down through generations of craftsmen and women, creating a source of immense local pride. From intricate embroidery to block prints and handwoven fabrics, their work is unparalleled in beauty and finesse. Discover where to buy these extraordinary crafts in Rajasthan.
JEWELRY IN JAIPUR
A maharaja founded the state capital of Jaipur – dubbed the pink city for its rosy-hued architecture – in 1727. The ruler was a jewelry connoisseur, garnering the city a reputation for its sublime gems and accessories. Today, you can shop for colorful bangles, earrings and necklaces in Johari Bazaar, named after the Hindi word for jeweler. Elsewhere, the southern suburb of Sanganer is a delightful place to explore if you're looking for hand-dyed saris block-printed with flowers, birds and animal motifs. Those fond of patterned crockery can admire the handmade blue and white tiles, vases and tableware at Aditya Blue Art Pottery.
UDAIPUR'S PAINTINGS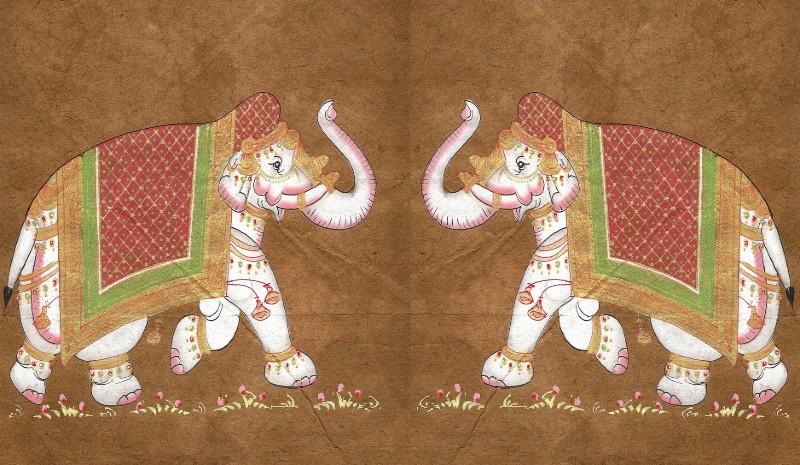 Surrounded by shimmering lakes, the striking city of Udaipur has long been renowned for its charming miniature paintings which trace back to the 16th century. Painted on paper or silk, the works of art depict historical scenes. You'll find them sold at Hathipole Market, accompanied by another Rajasthan specialty, phad – intricate, religious scenes painted on scrolls. If you'd prefer not to barter, browse fixed price items at Rajasthali, a government-run emporium renowned for its crafts in Rajasthan. In addition to puppets, slippers and pichhwai wall hangings, you'll also find sensational hand carved furniture.
WOVEN RUGS IN JODHPUR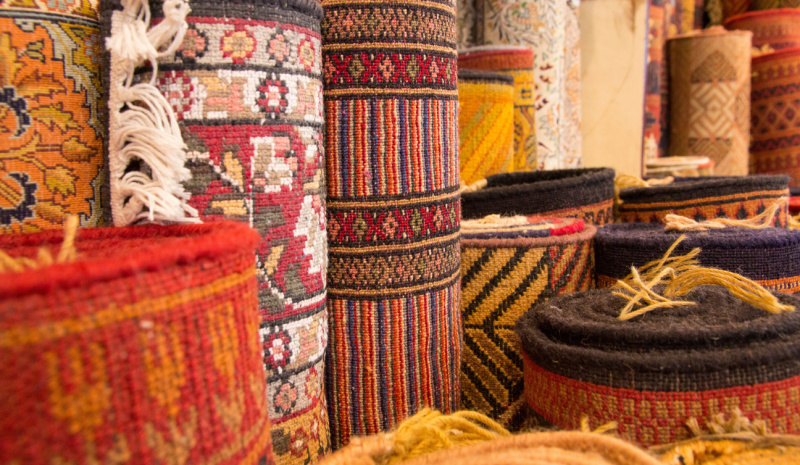 The desert city of Jodhpur is known for its vivid textiles and handwoven kilim rugs adorned in traditional motifs, in a rainbow of earthy tones. Drive 25 minutes south of the city center to explore Salawas village, where Pukhraj Durry Udhyog is home to a co-operative of 48 families which have been producing durries – rugs, carpets, bed covers and wall hangings – for 100 years. Using traditional methods, the artisans weave modern materials such as cotton, silk or wool by hand on looms, as well as jute, goat or camel hair.
CAMEL LEATHER IN BIKANER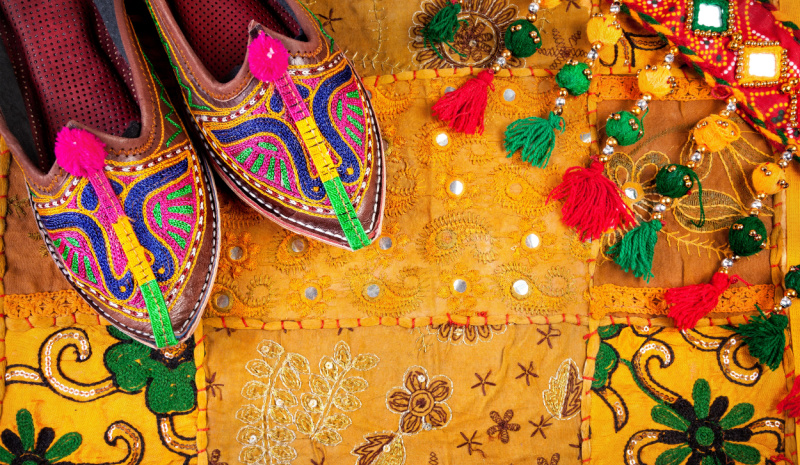 The Thar Desert's undulating golden dunes cover much of Rajasthan, which is dubbed 'camel country' after its state animal. The abundance of these 'ships in the desert' give local artisans a specific raw material to work with: camel leather. Buttery soft, durable and lightweight, the leather is sewn into belts, bags and jutti slippers. Artisans also stretch the leather to make drums and canvases for their artwork. In addition to manipulating leather, artists carve camel bone by hand to create one-of-a-kind sculptures. Meander through the city's lively bazaar or explore the stalls at the state's annual Camel Festival or Camel Research Farm.
JAISALMER'S GOLDEN STONE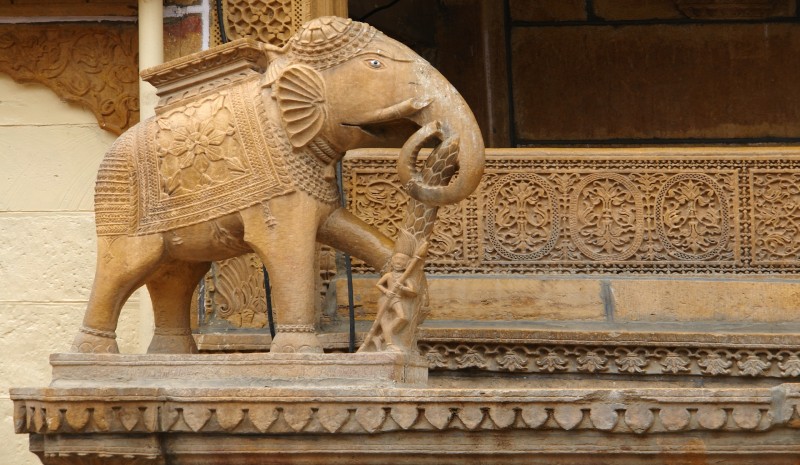 Nicknamed the golden city after its amber-hued sandstone, Jaisalmer is also famously home to Patwon Ki Haveli – a remarkable series of early 19th century mansions revered for their intricate balconies, archways and friezes. Today, the city's streets are scattered with stonemason workshops selling hand-carved vases, paper weights and pestle and mortars. Most shopkeepers can assist with shipping larger items home. Furthermore, you can also ask the concierge or reception staff at your resort for help.
If you're looking for exquisite crafts in Rajasthan that will last you a lifetime, make the north west Indian state your go-to destination.
Feature images © Crafts in Rajasthan Shyamalamuralinath/Shutterstock; Jaipur jewellery Bappa Pabitra/Shutterstock; Udaipur painting Steve Estvanik/Shutterstock; Jodhphur rugs Emily Marie Wilson /Shutterstock; leather slippers Pikoso.kz/Shutterstock; Jaisalmer stone work PRILL/Shutterstock