From an inspiring new profile in The Times to this month's opening of the grand Taj Exotica, the Andaman Islands are tipped to be the next must-visit destination among luxury travelers. For first-timers about to embark on a journey to paradise, we've put together an essential Andaman Islands guide to inspire your globetrotting.
Five Essential Andaman Islands Hotels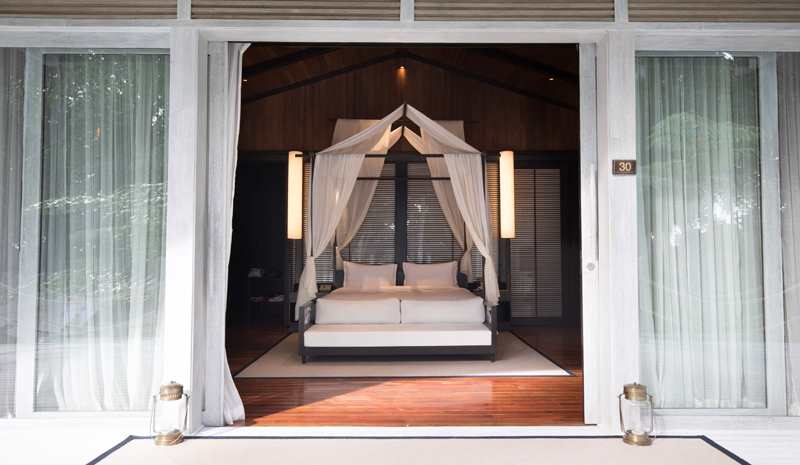 1. The Taj Exotica Resort & Spa
The newest addition to the Taj group's estimable portfolio, the exquisite Taj Exotica Resort & Spa is all set to debut in early 2018. Think ultra-high-end amenities and perfect proximity to Radhanagar Beach.
2. Barefoot at Havelock
Another excellent stay on Havelock Island—which is the most popular destination for travelers to the Andamans—Barefoot is a "beachside jungle retreat" that makes it equally easy to embark on nature walks or snorkelling missions. Alternatively, you can simply relax in the comfort of your private villa.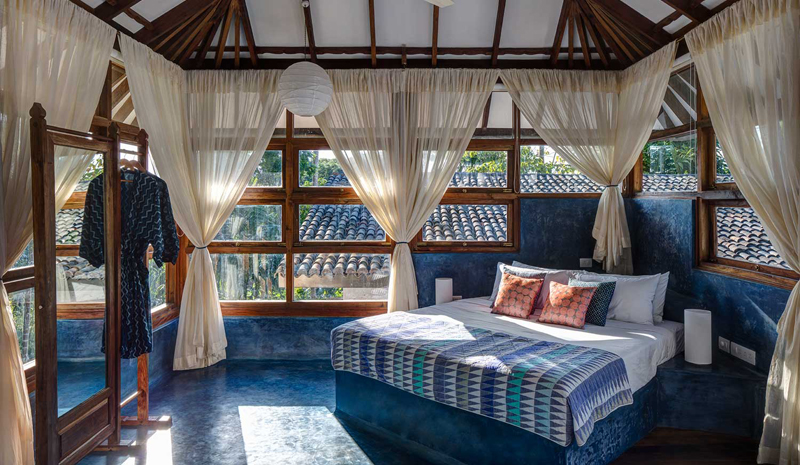 3. Jalakara
No Andaman Islands guide is complete without Jalakara, a private villa stay that offers tropical chic in spades. The design is modernist, the pool a place of relaxed socialising, and the setting is nothing short of stunning.
4. Fortune Resort Bay Island
For visitors to the capital city of Port Blair, the Fortune Resort Bay Island is an ideal base for sightseeing. Those paddling in its open-air pool can also enjoy the proximity to the blue waters of the Bay of Bengal.
5. Sewara Properties
Sewara is a hotel group we've come to expect big things from, and lately, they've set their sights on the secluded Smith Island and Rutland Island. Keep your eyes peeled; when they debut, these new projects are bound to make waves in the Andamans' hospitality scene.
Five Best Beaches on the Andaman Islands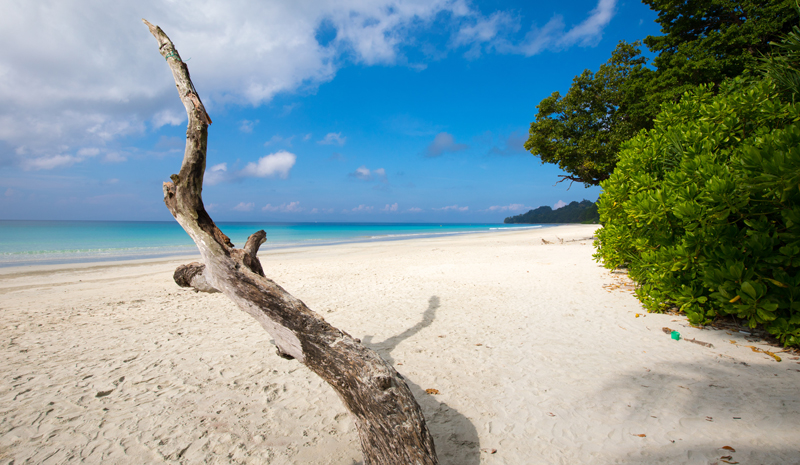 1. Radhanagar Beach, Havelock Island
A must on any Andaman Islands trip, Radhanagar Beach is among the loveliest in the archipelago, if not in all of India. Its soft, white sand and turquoise sea is the Platonic Ideal of the island escape.
2. Elephant Beach, Havelock Island
Another gorgeous stretch of sand on Havelock Island, Elephant Beach is a magnet for sunbathers, swimmers, and—with its beautiful coral reef—snorkelers, too.
3. Vijaynagar Beach, Havelock
Lined by coconut trees, Vijaynagar Beach is another Havelock requirement. With a quiet coastline that's never too crowded, it's an excellent candidate for whiling away tranquil afternoons.
 4. Lalaji Bay, Long Island
Venture to Long Island—and its Lalaji Bay—for a calmer and more remote experience of the Andaman Islands. It takes a jungle walk to access this concealed shoreline, but your efforts will be rewarded with its tropical splendour.
 5. Ross & Smith Islands
Known as the "twin islands of the Andamans," the Ross & Smith Islands are linked by a long, champagne-hued sandbar, which means you can casually waltz between them. Bring a camera along to capture the magic. 
Five Amazing Andaman Islands Landmarks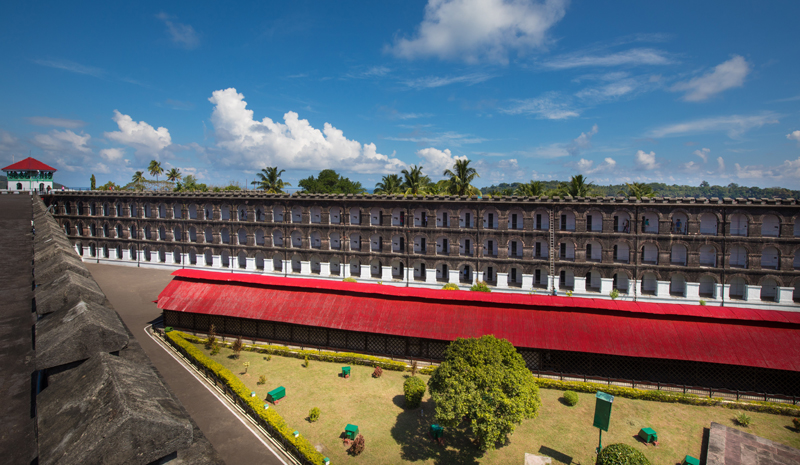 1. Cellular Jail
A striking Port Blair landmark, this former colonial-era prison is now, fittingly, a landmark of national independence. Its history and its impressive architectural features make it fascinating to visit.
 2. Ruins of Ross Island
Once the local capital of the British Raj, Ross Island now hosts a collection of colonial-era buildings that have collapsed into scenic ruin, from a church overgrown with vines to an abandoned bakery.
 3. Chatham Saw Mill
An ideal destination for history buffs, the Chatham Saw Mill was first established in the 19th century, and still bears the scars of a Japanese bombing raid in 1942.
 4. Natural Bridge, Neil Island
Also known as Howrah Bridge, this impressive natural rock formation, carpeted with tropical greenery, is one of Neil Island's most recognised (and photogenic) landmarks.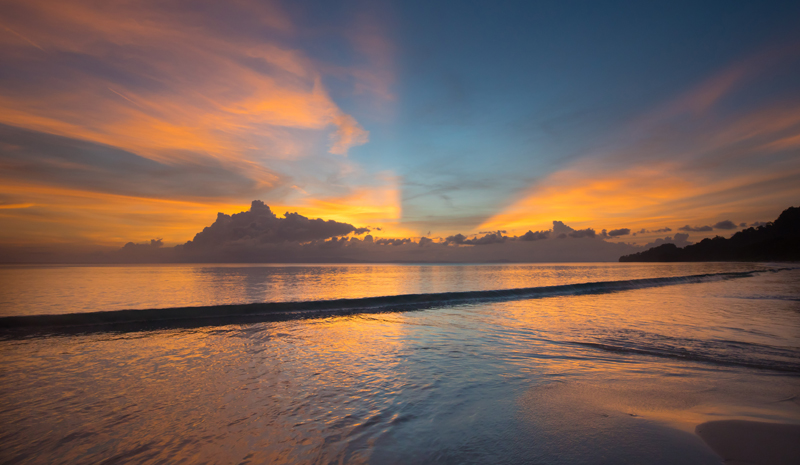 5. Sunset on the Beach
This item may not be a specific landmark, and yet it's arguably the most essential activity any visitor to the Andaman Islands should pursue. Pick from one of the beaches mentioned above, and settle in for the spectacular natural show.
Feature images © Chris Caldicott; Jalarka