For many travelers, Goa epitomizes India's beach scene. But if you're seeking seaside tranquillity rather than late-night festivities, make way to Kerala. Home to unspoiled waterfronts, rich coastal culture, and Ayurvedic resorts that mingle beachy culture with soothing treatments, the southern state is the perfect place for your next retreat. We've picked five of the best beaches in Kerala to inspire your sunny getaways.
Marari Beach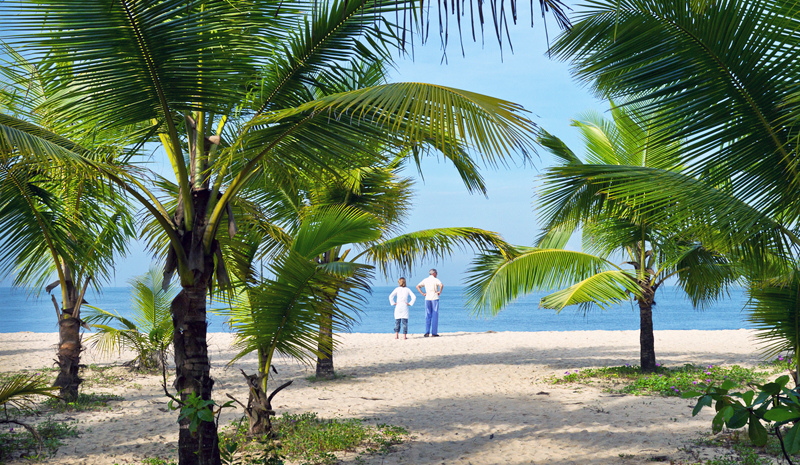 © CGH Earth
Experience the tranquillity of Malabar's unique coastal culture with a stay at Marari Beach, an Eco-resort managed by CGH Earth. Here, the focus is on communing with nature, which means no television and few other digital distractions. You won't miss them, though, on the nearby beach, which goes from being a hive of activity in the morning — when local fishermen are at work — to a haven of quiet when the sun begins to set. With its golden sand and pristine beauty, it's far and away one of the best beaches in Kerala.
Neeleshwar Hermitage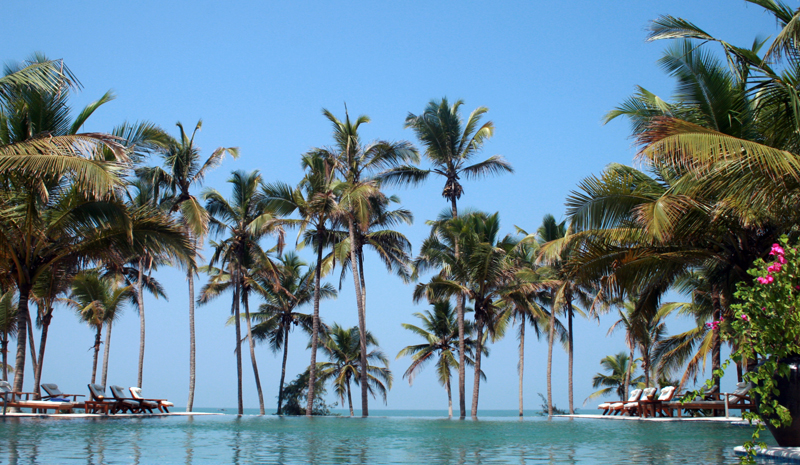 © Neeleshwar Hermitage
At Neeleshwar Hermitage, you're never far from the water's edge. The luxury resort's 18 cottages are modeled on traditional fishermen's huts and offer up enviable views, while the Arabian Sea is located just steps beyond the retreat's grounds. In between Ayurvedic treatments, spend your day ambling along the sand, or see if you can spot the Malabar Coast's white-bellied sea eagles on a bird-watching excursion. 
Kovalam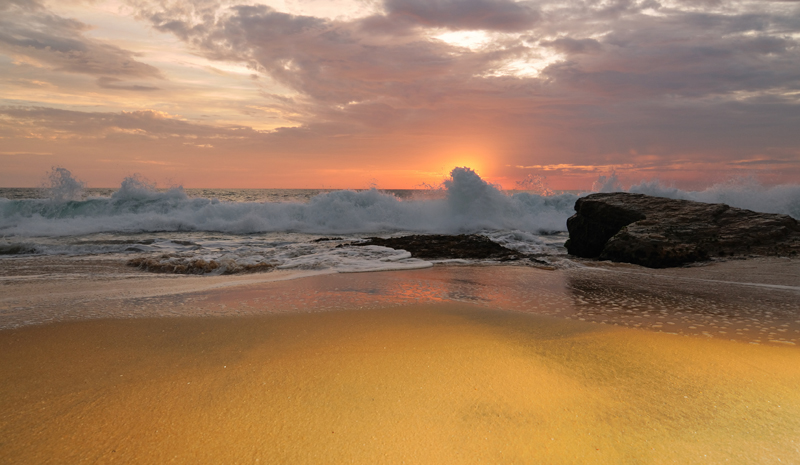 Venture to southern Kerala and you'll find lovely Kovalam…and its three exquisite beaches. With their soft sand, gently waving palm trees, and crescent shorelines, all three (Hawa Beach, Lighthouse Beach, and Samudra Beach) have been popular among the international jetset for close to a century. If you'd like to linger, don't forget that the luxurious Leela Kovalam, billed as India's only cliff-top beach resort, is perfectly located for waterfront adventures (and its infinity pool is just the place to take in sunset views).
Niraamaya Retreats Surya Samudra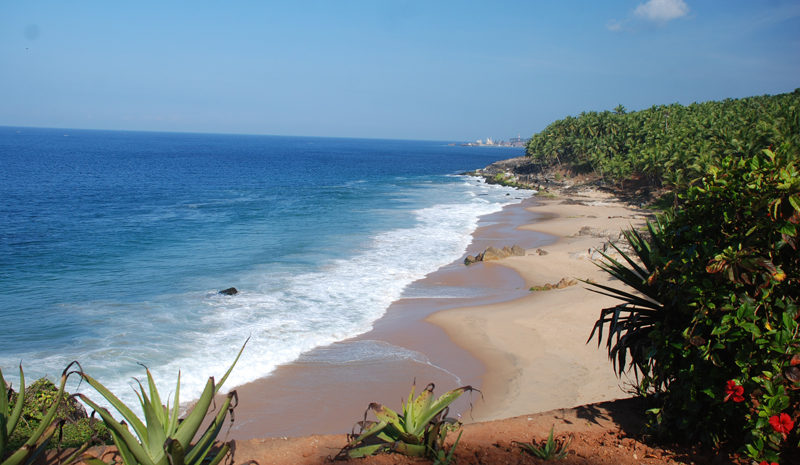 © Niraamaya Retreats
Niraamaya Retreats Surya Samudra is flanked on one side by Kerala's lush vegetation and on the other by the Arabian Sea. Many of the retreat's cottages feature private sundecks and unobstructed views of the waves; it's only a 100-meter walk down to the beach itself. Surya Samudra also offers guests special seaside experiences, including a Backwater Cruise and Beach Picnic: after trawling lazily along the backwaters, you can luxuriate on the nearby Golden Sand Beach, complete with sunbeds, a gourmet picnic hamper prepared by the hotel's chef, and a chilled glass of wine. 
Varkala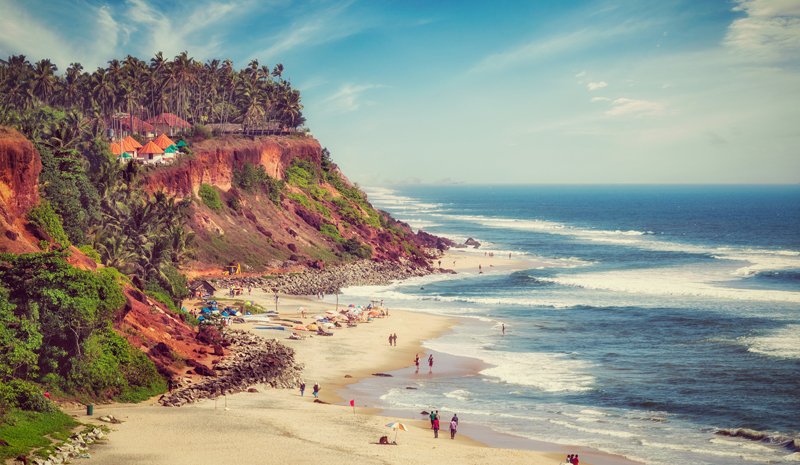 Framed by striking red cliffs, Varakala Beach isn't just one of the best beaches in Kerala — it's one of the most beautiful seaside stretches in all of India. Particularly popular among backpacker and New Age travelers, Varkala is also known as Papanasham Beach, and its waters are reputed to wash away bathers' sins. But beyond its sacred appeal, Varkala was made for hours of sunbathing, and its unspoiled nature makes it a must for travelers of all stripes.