The Himalayas are one of the Subcontinent's greatest treasures, and few getaways can rival a vacation amidst the mountains. If you're looking for jaw-dropping scenery, fresh air, and wild excursions, consider booking at stay at these five mountain hotels in India. Spend your days enjoying white-water rafting, rambles in the foothills, and monastery visits — and your nights next to a cosy, roaring fire. 
Wildflower Hall, Shimla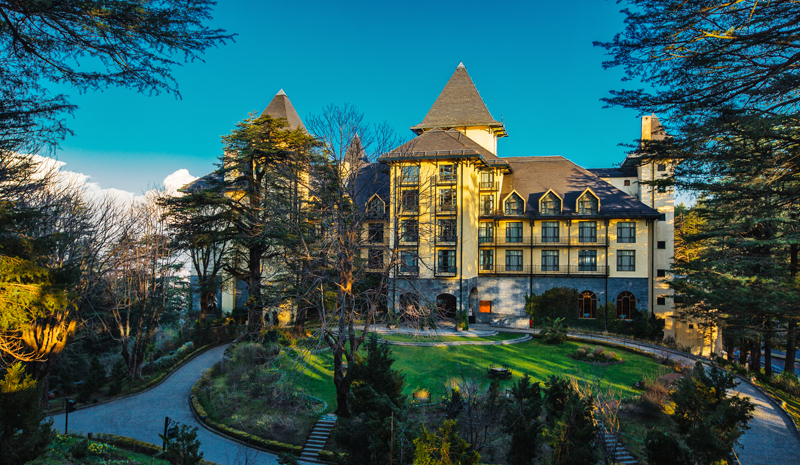 © Oberoi Hotels and Resorts
Spend a lofty vacation at Wildflower Hall, which is set a full 8,250 feet above sea level within the Shimla Reserve Forest Sanctuary, a protected pine and cedar forest. This luxurious Oberoi retreat was once the home of Lord Kitchener, and traces its history back to the British Raj. Today, its colonial hill station ambiance remains. Linger in its splendid Oberoi Spa, sample local dishes at its esteemed restaurants, and otherwise soak up the Himalayan scenery: the retreat offers a range of experiences designed to immerse you in nature, from a one-hour hike along a wild strawberry trail to a white-water rafting experience on the Sutlej River.
The Ultimate Travelling Camp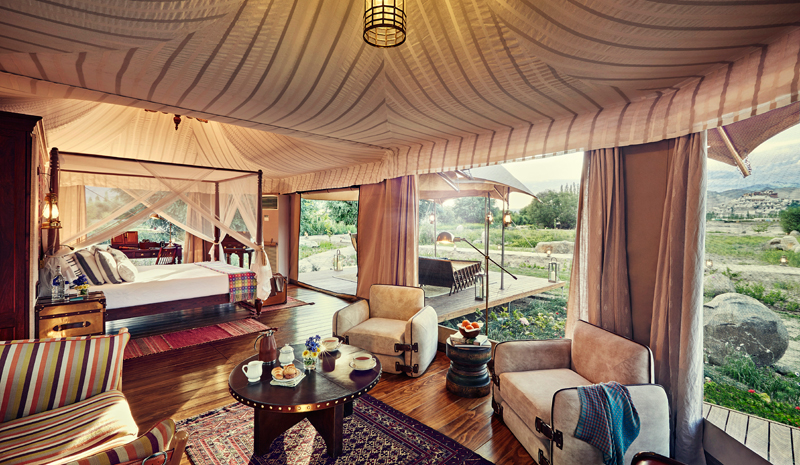 © The Ultimate Travelling Camp
This is one for the adventurers. If spending time in the mountains is your primary aim, no other hotel brings you closer to nature than the mobile Ultimate Travelling Camp. Its two Ladakh locations — the Chamba Camp in Thiksey and the Chamba Camp in Diskit — together provide access to some of Jammu and Kashmir state's most spectacular scenery, including the region's many jagged peaks. Discover the Nubra Valley on a hiking tour, visit local monasteries, go on a cultural tour of Ladakh, and otherwise relish this one-of-a-kind locale.
Windamere Hotel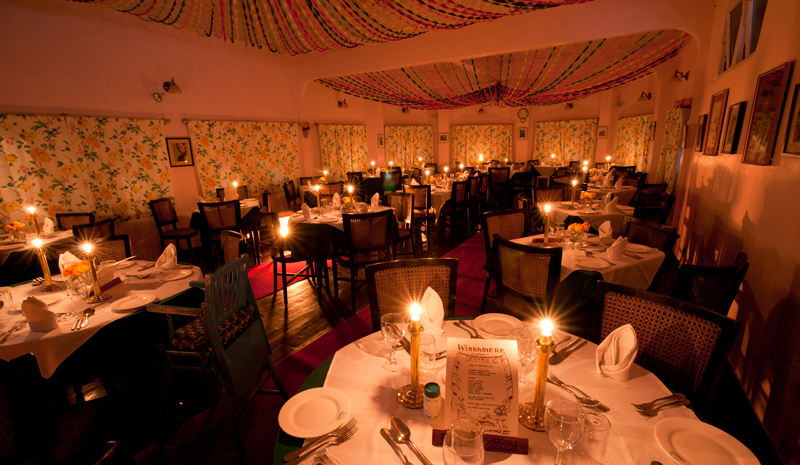 © Windamere Hotel
Darjeeling in West Bengal isn't just famous for its eponymous tea. This striking city is also in the shadow Kanchenjunga: the world's third highest mountain, and one of the most beautiful corners of the Himalayas. Book a stay at the Windamere Hotel, a charming heritage retreat located on Darjeeling's Observatory Hill, for some of the area's best views — you can see Tibet, Bhutan, Nepal, and Sikkim from its crest. First founded in the 19th century as a cosy boarding house, this evocative stay is still one of the best mountain hotels in India.
The Mayfair Darjeeling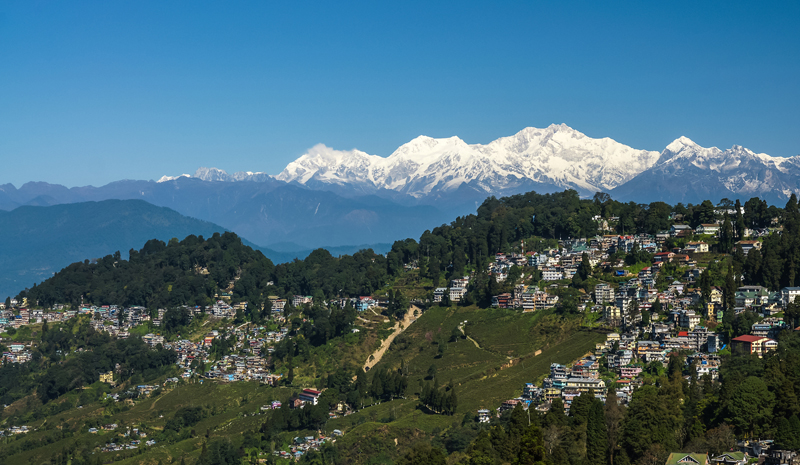 Another superlative Darjeeling vacation stay is the Mayfair: a 50-room heritage hotel with ample old-world charm. It can be tempting to relax within the hotel's colorful environs: its Mayfair Spa is among the city's finest, its Family Rooms are equipped with fireplaces and warm wood panelling, and its atmospheric Douglas Bar evokes a Darjeeling of the British Raj. But don't forget to venture outdoors, too. Thanks to its hilly location, the Mayfair is perfectly situated for sightseeing.
The Elgin Mount Pandim, Pelling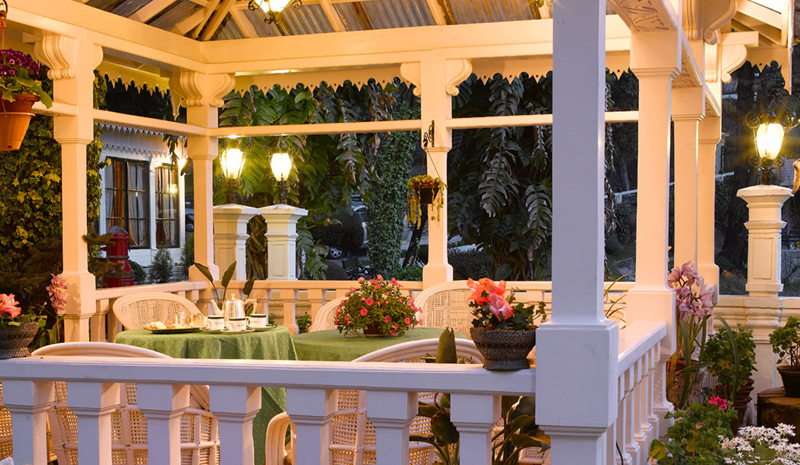 © The Elgin Mount Pandim
What makes The Elgin Mount Pandim a highlight among India's mountain hotels? For starters, it's only a one-minute walk away from the 18th-century Pemyangtse Monastery, one of the most significant monasteries in Sikkim. Located on eight acres of virgin forests, the resort is also host to beautiful gardens, vantage points for rare bird watching, and spellbinding views. Take in the local sights on a walking tour, including the former capital of Rabdentse and Kanchenjunga — and when you're tired out, venture indoors and enjoy an elegant afternoon tea.