For many of us, November might not sound like an intuitive time to take a vacation. However, for those planning a vacation in India, it may well be the best month to discover destinations across the subcontinent. In the north, it won't yet be time for snow – meaning you can go on adventurous treks without fear of freezing. In Rajasthan and the west, the high temperatures of the Thar Desert will have fallen to more comfortable levels, perfect for discovering the region's many palaces and forts. And across the main swath of the country, the monsoons will have passed, meaning you won't have to pack excessive amounts of rain gear. November is also a time for festivals and celebrations across the country. Don't wait, then: head to India in November to discover the country at its most vibrant.
November is one of the perfect months to visit Goa. The smallest state in India, Goa hugs the sandy coast of the Arabian Sea – and mid-autumn is an ideal time to take a dip, after the monsoons have cleared and the waters have calmed. Opulent resorts cater to visitors, while smaller boutique hotels provide local charm. If you're visiting Goa, be sure to pack your bathing suit and a relaxed attitude: chances are your vacation will involve beach time, fresh seafood, and refreshing drinks in the sun.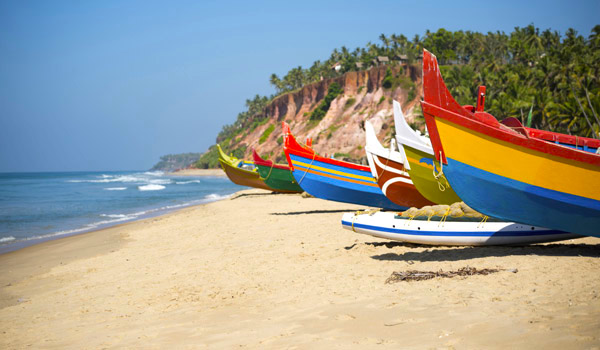 The sandy beaches of Goa are perfect to relax on in November © Mulecan/iStock/Thinkstock
Visiting India in November is also a great choice if you're keen to experience some of the many festivals that take place throughout the month, with a number of cultural and religious occasions held across the country.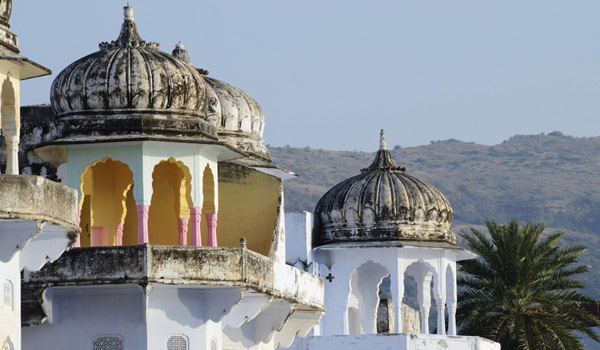 Magical Pushkar draws thousands of visitors in November © kaetana_istock/iStock/Thinkstock
One of the best known (and most photogenic) is the Pushkar Camel Fair. Held this year from 26th October to 6th November, the festivities attract large numbers of visitors and feature over 10,000 camels and other livestock – many decorated in colorful adornments. Though many animals are bought or traded, there's also an array of entertainment scheduled, from bazaars and fairgrounds to competitions and Hindu devotional events. Come expecting spectacle on a grand scale, and be sure to bring your camera.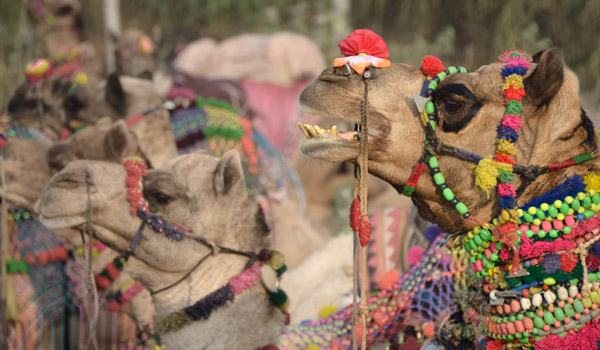 The Pushkar Camel Fair is one of India's most incredible annual festivals © Nancy Nehring/iStock/Thinkstock
Pushkar is a holy site amongst Hindus and draws many pilgrims, but it can't compete with Varanasi: home to thousands of temples, it's one of the oldest and most sacred cities in all of India. In November, the frenetic and spiritual capital hosts the festival of Ganga Mahotsav. Rivalling Holi and Diwali for visual wonder, Ganga Mahotsav will be celebrated this year at the beginning of November. Right on the River Ganges, pilgrims set afloat thousands of twinkling clay lanterns. In addition to the lights, visitors should also expect rich cultural displays, including dance and classical music performances.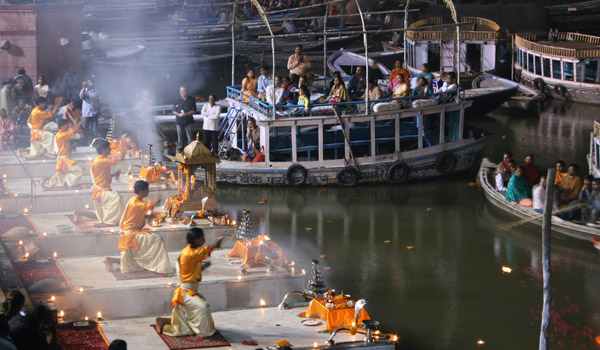 Ganga Mahotsav is a luminous Varanasi festival © orange tuesday/Flickr
One final destination that's perfect to visit during the month of November is Amritsar. In the northwestern state of Punjab, Amritsar is of central importance to the Sikh faith, with its famous Golden Temple a major religious site. It's also in November that the city celebrates the birthday of the founder of Sikhism, a festival known as Guru Nanak Jayanti. Consisting of processions, hymns, and a feast open to all, it provides a compelling look into local culture and traditions.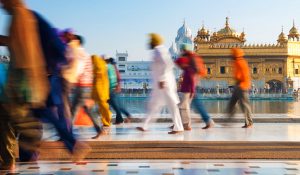 Huge numbers of the devout celebrate the Sikh festival of Guru Nanak Jayanti in Amritsar © Sze Fei Wong/iStock/Thinkstock
So while November may not jump to mind as the month for vacations, it's the perfect time to plan explorations across India. Whether your interest is cultural or spiritual, urban or rural, it's time to start thinking about your next adventure.
If planning on traveling the rich culture of Goa, why not browse our Diamonds & Dynasties itinerary.
Save