Mumbai, the bustling metropolis, is a treasure trove of experiences for solo travelers. As the cultural, commercial, and fashion capital of India, the city offers an eclectic mix of activities that cater to all interests. Whether you're a Bollywood fan, a cricket enthusiast or a fashion aficionado, the city has something in store for you. Embarking on group activities in Mumbai allows you to forge meaningful connections, learn from fellow adventurers, and immerse yourself in the city's spirit.
STREET ART AND STREET FOOD TOUR: UNCOVER MUMBAI'S HIDDEN GEMS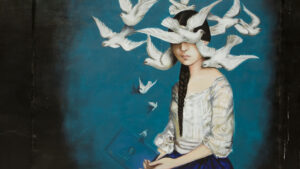 Discover the fascinating world of Mumbai's street art and savor the city's tantalizing street food on a guided group tour. Wander through vibrant neighborhoods like Bandra or Colaba, admiring the colorful murals and graffiti that adorn the walls. Along the way, sample local favorites such as vada pav, bhel puri, and pav bhaji, bonding with fellow food lovers over these scrumptious treats.
BOLLYWOOD STUDIO TOUR: STEP INTO THE WORLD OF INDIAN CINEMA

Join a group of fellow film enthusiasts for a behind-the-scenes look at India's thriving film industry at famous studios like Film City, Mehboob Studio, or RK Studio. Nestled in the heart of Mumbai's entertainment district, these iconic studios are known for their intricate sets, transporting audiences to extravagant palaces or bustling rainforests. Watch live shoots and learn about the production process, from directing and cinematography to costume design and dance choreography.
DANCE WORKSHOP: MOVE TO THE RHYTHM OF MUMBAI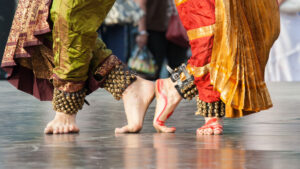 Immerse yourself in the energy of Mumbai by participating in a group dance workshop. Learn various dance forms, from traditional Indian styles like Kathak or Bharatanatyam to contemporary Bollywood dance routines. Connect with fellow dance enthusiasts as you master new moves, and discover the joy of expressing yourself through movement.
FASHION WORKSHOP AND TOUR: EXPERIENCE MUMBAI'S STYLE SCENE
Delve into Mumbai's fashion world by joining a group fashion workshop led by a local designer. Learn about the creative process, sketch your own designs, and explore different fabrics and patterns. After the workshop, embark on a guided tour of Mumbai's fashion districts, visiting boutiques, designer studios, and bustling markets to witness the city's cutting-edge trends and timeless classics.
INTRODUCTORY CRICKET SESSION: EMBRACE INDIA'S FAVORITE SPORT

Cricket is more than just a sport in India – it's a way of life. Gather with fellow cricket enthusiasts for an introductory session, learning the basics of the game from seasoned players. Practice your batting, bowling, and fielding skills as you engage in friendly competition and share your passion for this beloved pastime.
Greaves India can customize your solo Indian adventure to include these amazing group activities in Mumbai, creating an unforgettable journey that caters to your unique interests.
Group activities in Mumbai image credits: solo traveler Mila Supinskaya Glashchenko; street art Kalcutta; Bollywood Nicoleta Ionescu; dance class TalvaPhoto; fashion workshop Santhosh Varghese; cricket Snehal Jeevan Pailkar