Tucked behind the Subcontinent's glittering monuments and grand palaces are a chaste flock of quiet retreats that beautifully define India off the beaten track. From lovingly restored fortress hotels to a tranquil lodge in the very heart of an oasis, our favourites enchant with their quiet exclusivity. Here's where to stay to discover an India less travelled.
Deeppura Garh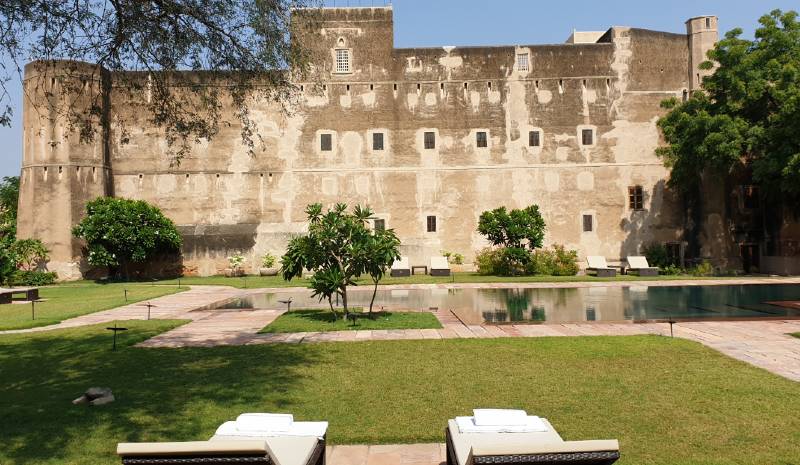 Maria Grazia Baldan has made Deeppura Garh her labour of love. After purchasing the dilapidated Rajasthani fortress some two years ago, the Italian visionary has transformed it, with the help of architect Philippe de Villegas, into a boutique hotel of extraordinary beauty. They're the perfect custodians: the fort has been restored with impeccable taste making this an ideal escape for a luxury holiday in Rajasthan.
The Lodge at Wah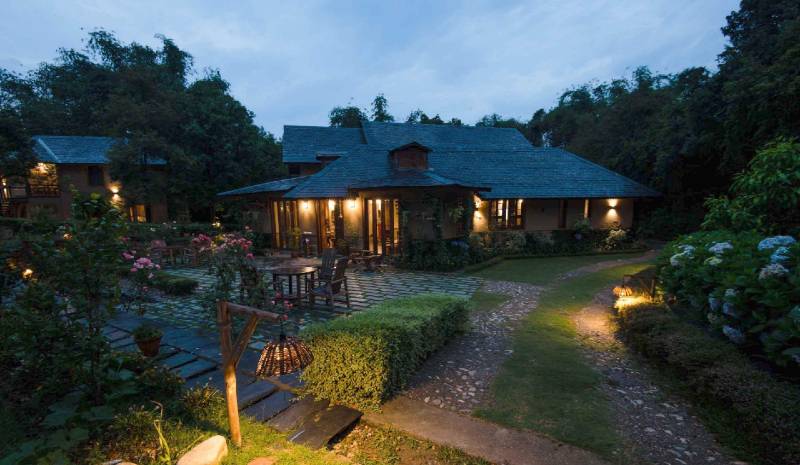 At first glance, Palampur is simply a pretty patchwork of tea plantations set in the cool peaks of Himachal Pradesh. Look a little closer, however, and there's every reason to make it your next holiday destination in India. Deepak and Surya Prakash inherited the former British tea estate, restored it, and opened its remote doors as the definitive 'India off the beaten track' retreat, The Lodge at Wah.
Anopura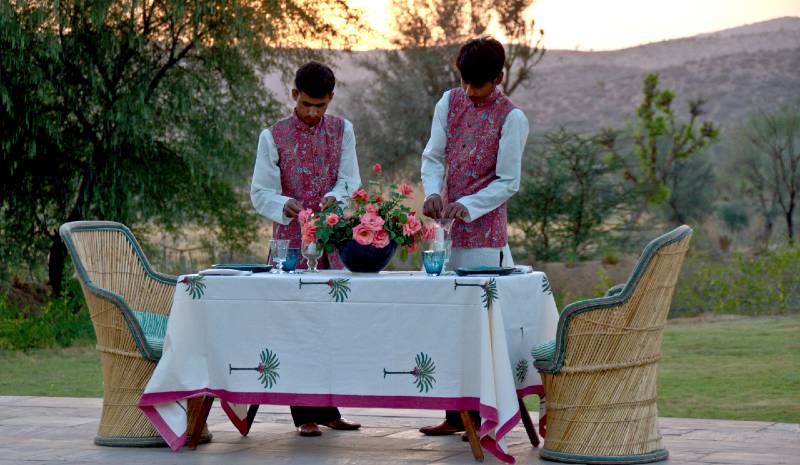 A tiny jewel of a hotel, Anopura is the beloved charge of local hotelier Aditya Baheti. Set in fragrant lemon groves on the lip of Jaipur, it's leafy chessboard of courtyards and cottages is utterly enchanting. Days of flopping by the pool and gazing out at the hills beyond are punctuated by shoulder massages beneath the pomelo tree and listening out for the occasional bark of a leopard nearby.
The Belgadia Palace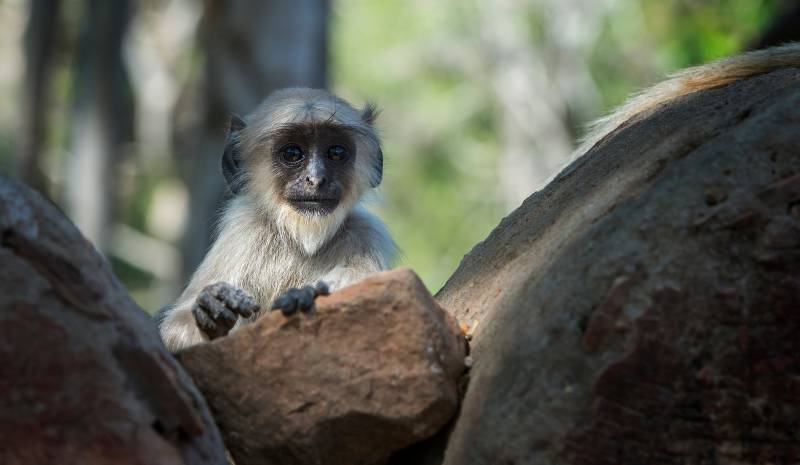 Step beyond the gleaming white façade of The Belgadia Palace to discover a family home decorated in rainbows of pastels, its sumptuous furnishings in keeping with its royal heritage. A less ostentatious version of India's spectacular forts, palaces and temples, this Maharaja's retreat near Similipal National Park in Odisha has an artist in residency, guaranteeing some enlightening conversations as well as a majestic experience.
Mary Budden Estate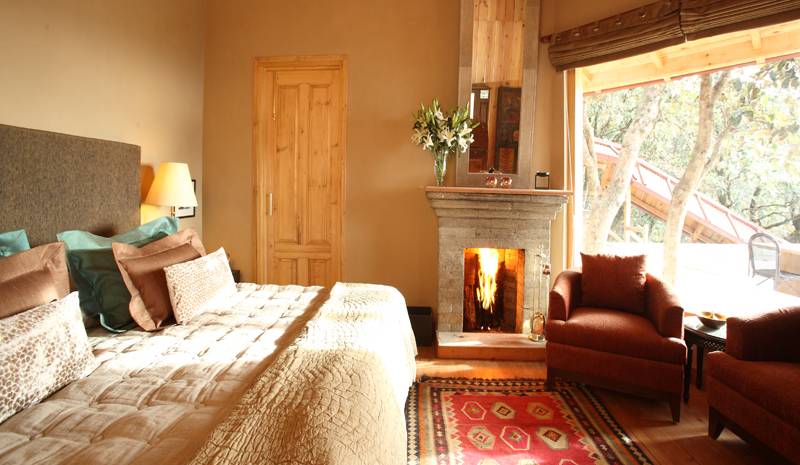 For a get-away-from-it-all retreat in north India, few rival the serene setting of Binsar Wildlife Sanctuary. Mary Budden Estate is set in a beautiful 19th-century heritage home, with cosy cottages set demurely in tranquil gardens. Venture beyond its borders into the leafy reserve, home to birds, langurs and deer, or head out further afield in the Jeep for an elephant safari.
Chhatrasagar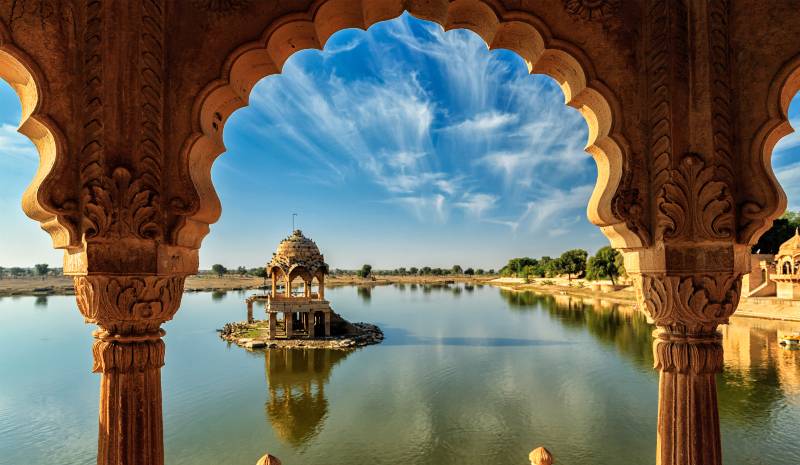 The smart tented camp at Chhatrasagar curls quietly on the lip of a dam, its shaded lawns and crystalline swimming pool offering cool respite from the soaring Rajasthani heat. Step inside and its luxurious interiors are as exquisite, easily reminiscent of Raas' retreats in Jodhpur and Udaipur.
Shahpura Bagh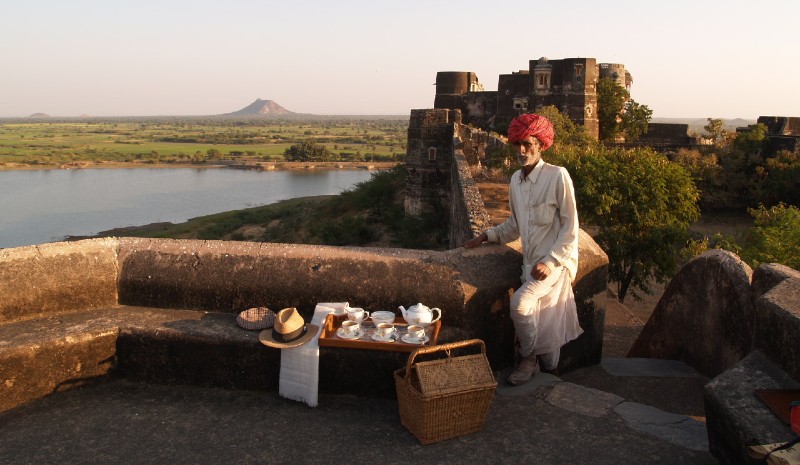 To really experience India off the beaten track, seek out Shahpura Bagh in a leafy oasis within the Thar desert. Midway between Jaipur and Udaipur, it's a perfect location from which to appreciate the highlights of both. The loveliest visit, however, could well be the nearby Dhikhola Fort, which is owned by the Shahpura family and is a very scenic location for sundowners.
Feature images © Deeppurah Garh; Lodge at Was; Anopura; F9Photos/iStock; Guenterguni/iStock; Mary Budden Estate; Shahpura Bagh