India is always a vibrant destination — and that's especially true during its festivals.
Time your visit with Diwali, Holi, Durga Puja, or a number of other popular events, and you'll experience the Subcontinent at its most lively. These 15 inspiring images capture all the color, revelry, and energy of the most widely celebrated Indian festivals. From fireworks and dance performances to riverside rituals and incredible costumes, India's celebratory side is beautiful to behold.
1. It's no mystery why Holi, celebrated each spring, is known as the "festival of colors."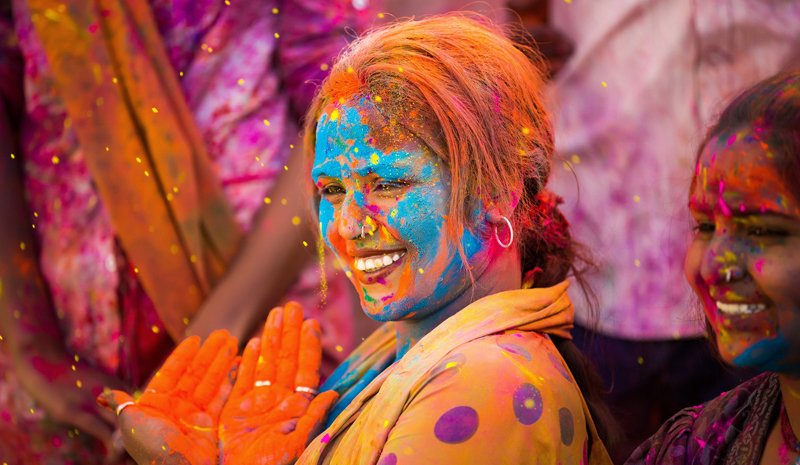 2. Every autumn, billions commemorate Diwali — and mark the festival of lights by illuminating celebratory diyas.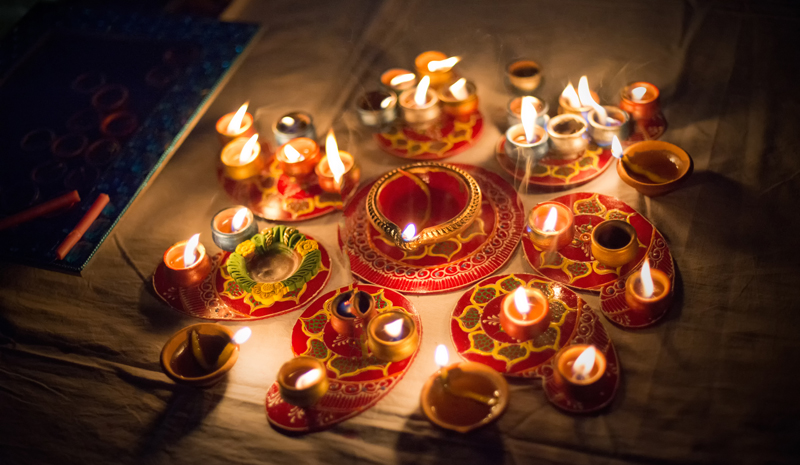 3. Held at the end of October, the Pushkar Camel Fair is one of the world's biggest (and most spectacular) livestock fairs.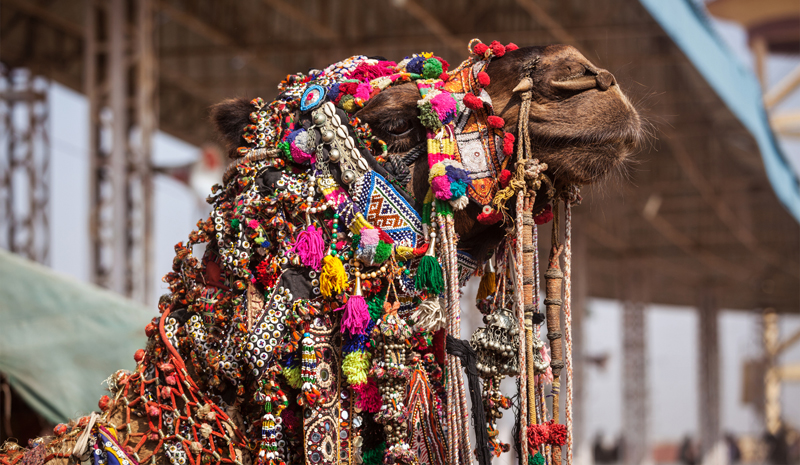 4. The goddess Durga, and her triumph over evil, are celebrated during the annual Durga Puja festival.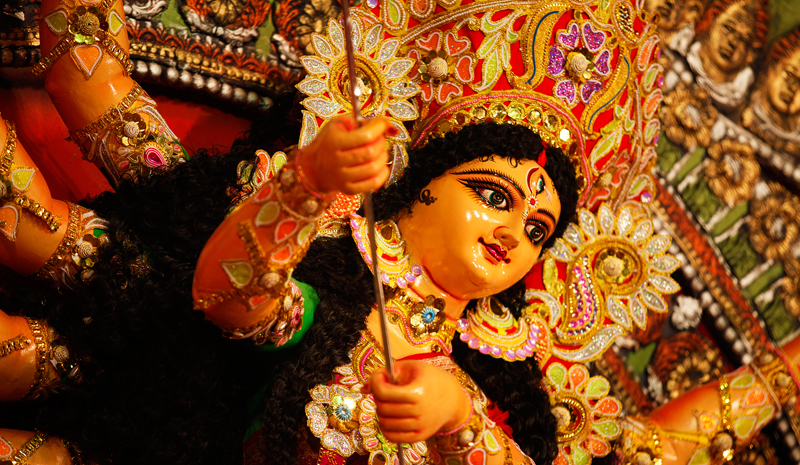 5. Visit Varanasi at sundown and be rewarded by this incredible sight: the daily Ganga Aarti ritual, held at the Dashashwamedh ghat.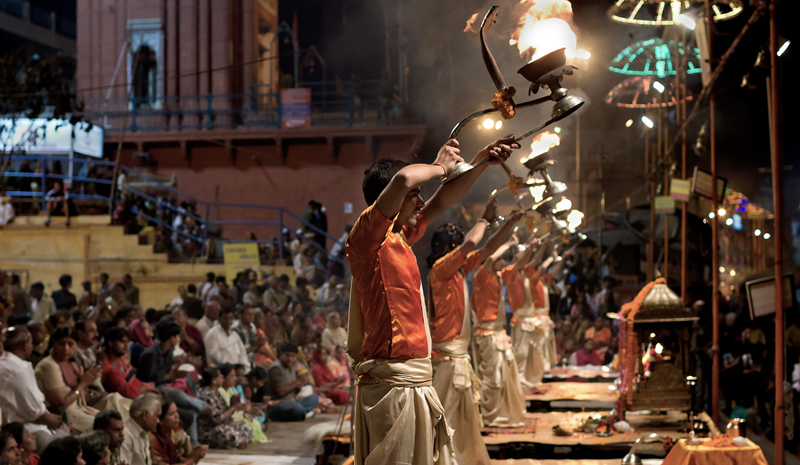 6. Local to Rajasthan, Gangaur is one of the most vibrant Indian festivals.
7. Fireworks are a key element of Diwali's luminous festivities.
8. Hindus celebrate the birth of Krishna during the annual Krishna Janmashtami festival.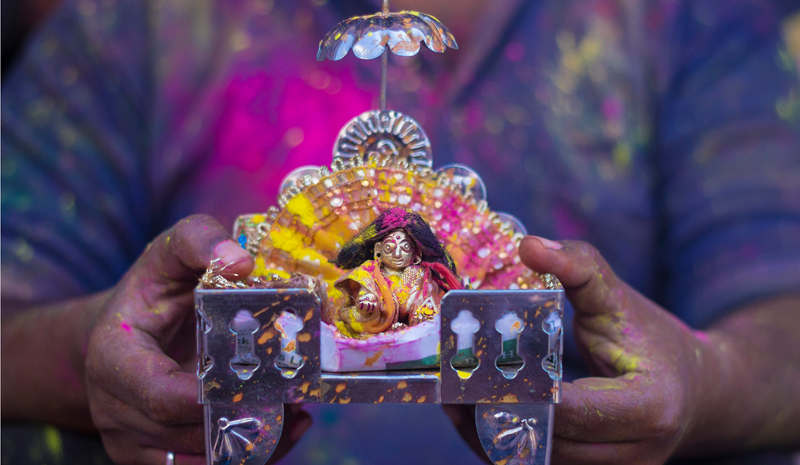 9. An incredible festival of dance, Navratri is a spectacle like no other.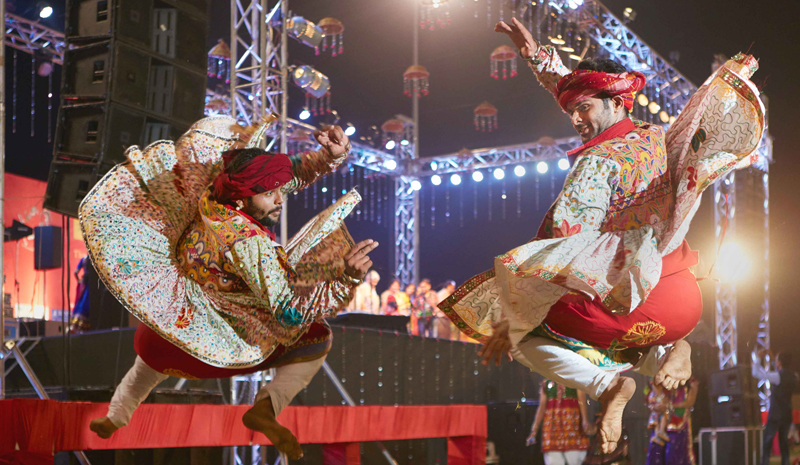 © Gujarat Tourism
10. The 10-day Ganesh Chaturthi festival honours the elephant-headed god, Ganesha.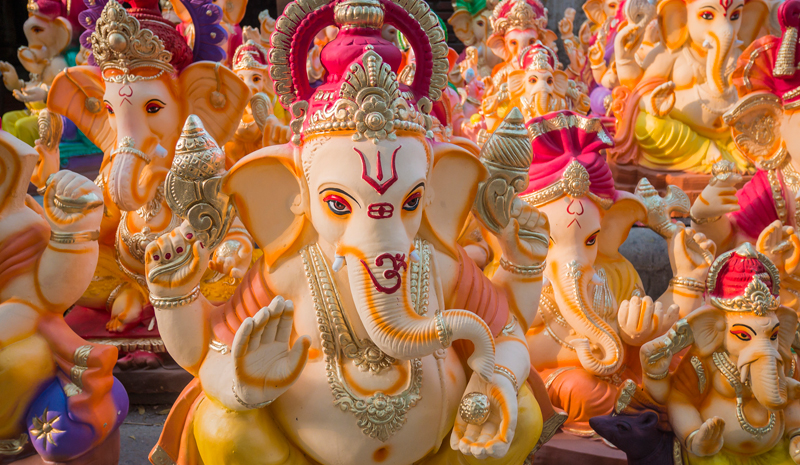 11. During the Keralan festival of Oman, Pulikkali artists dress up as fearsome tigers.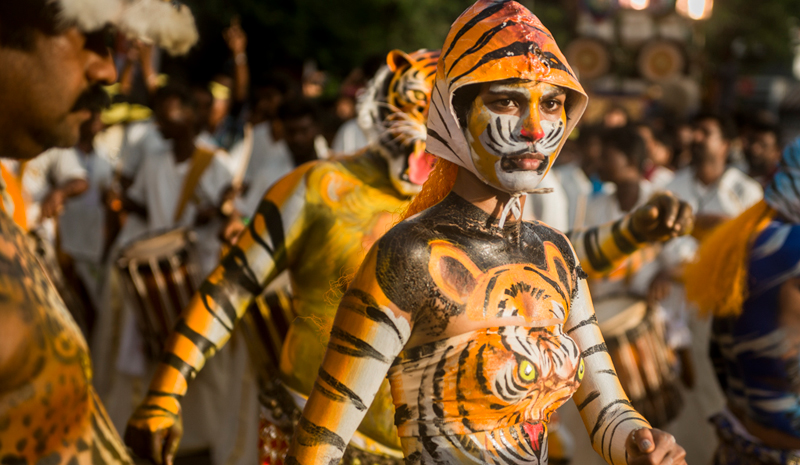 12. Held at the Mehrangarh Fort in Jodhpur, the World Sacred Spirit Festival is one of India's most beguiling celebrations.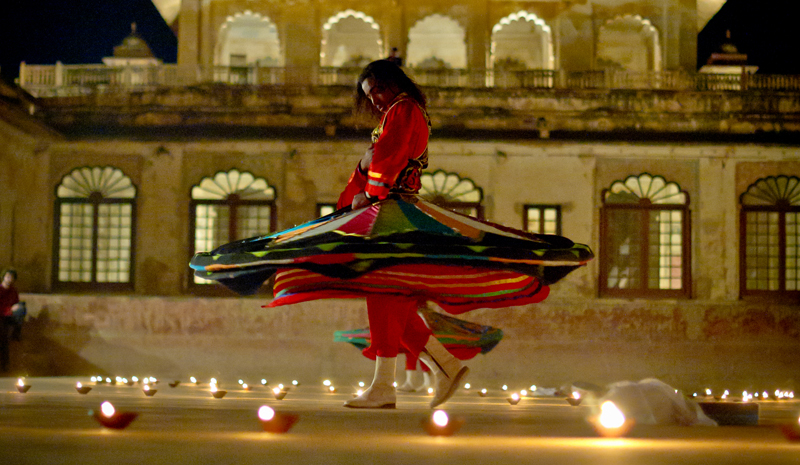 © World Sacred Spirit Festival
13. Rangoli decorations — intricate patterns made of dyed powder, rice, or flower petals — are a traditional element of Diwali.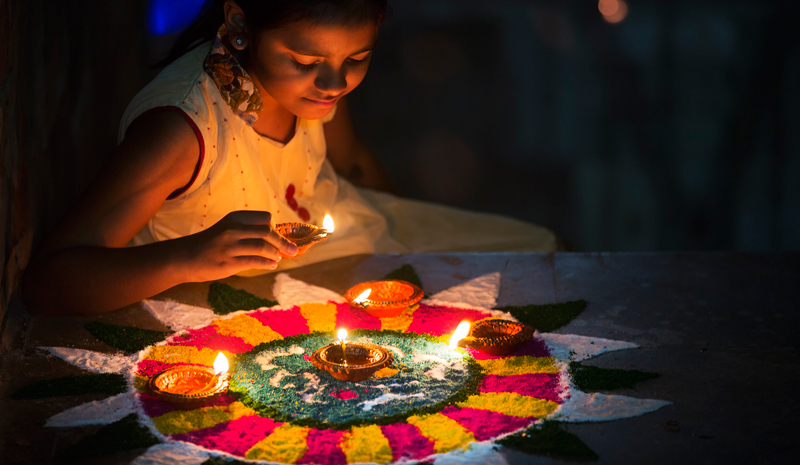 14. Kerala's many temples host dozens of festivals and celebrations throughout the year.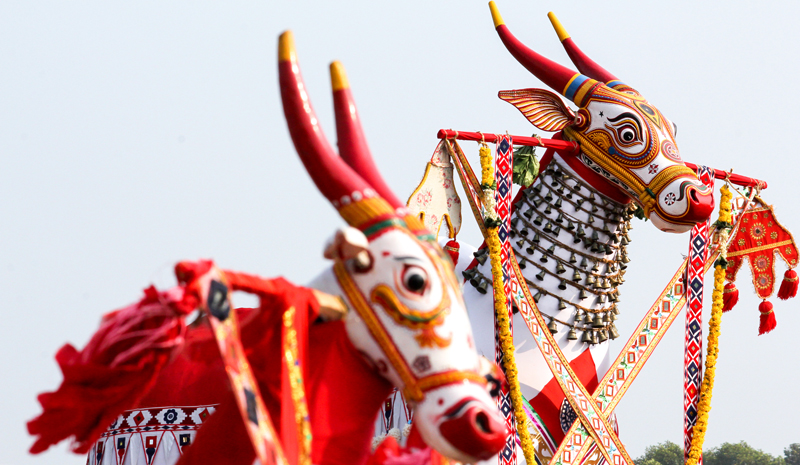 15. Time your trip around India's joyous festivals to experience a different side of local life.