It's incredible that, in today's world, a full one billion people around the world don't have access to clean drinking water; tragically, 4,000 children die every day due to illnesses contracted through unclean water sources. While the statistics are bleak, there are a number of exceptional charities seeking to remedy the problem. One of our favorites is FRANK Water.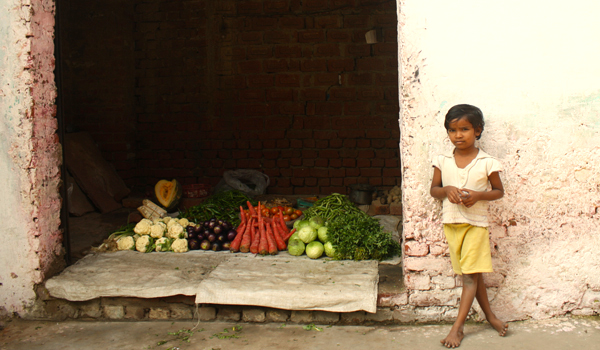 FRANK Water helps supply clean water to communities in developing countries © FRANK Water
Founded in 2005, the Bristol-based charity collects donations that help it to provide clean drinking water to people in developing countries all around the world; its second division also sells responsible bottled waters and donates 100% of the profits to the cause. To date, the organisation has helped fund 116 village projects across the globe.
Now, FRANK Water is appealing to food lovers and those looking to make a difference with its special Karma Korma event. Back for its second year, Karma Korma will be held on Saturday, 22nd March, and is open to anyone interested in participating.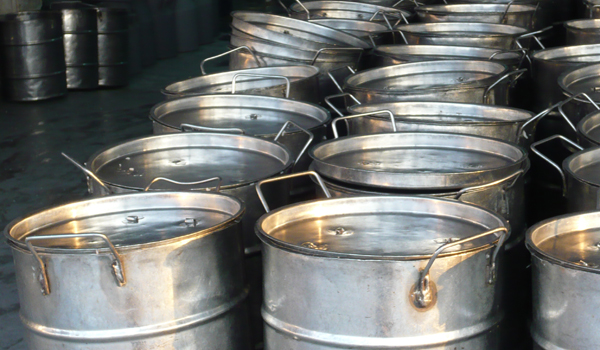 The charity is behind the 2nd annual Karma Korma © FRANK Water
The premise of Karma Korma is simple: participants cook a delectable, spice-laden Indian meal for friends, in exchange for donations made directly to FRANK Water. It's an easy and light-hearted way to help people worldwide while having fun with friends and family, and don't fear: you don't need to have any kind of professional qualifications to take part. A simple love of cooking and hosting more than suffices.
For those who have limited time or are lacking the facilities needed to cook a meal at home, there are also ways to get involved elsewhere. Those looking to bring the spirit of Karma Korma to their offices can sign up to receive a free fundraising kit, complete with posters, tips, and recipes. FRANK Water suggests hosting fancy dress parties, departmental cook-offs, raffles, and other ways to celebrate participate.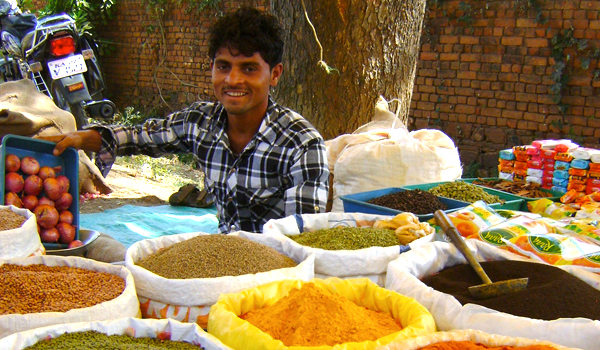 A spice vendor displays his wares © FRANK Water
Those with young children can also consider bringing Karma Korma to school with them. Kids can get involved by hosting bake sales or cookery demonstrations, while schools can put curry on the menu for £1, which will be donated directly to FRANK Water. Consider it the perfect opportunity to teach young ones about the cause while also getting them interested with tasty meals.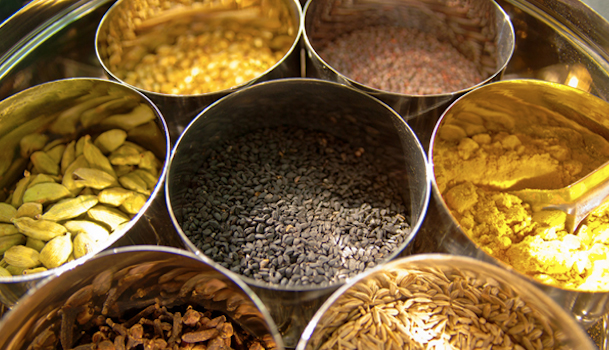 The charity has published recipes to help inspire cooks © FRANK Water
Don't have much experience cooking Indian dishes? Not to worry: FRANK Water has collected special recipes from a number of celebrity chefs and food world names that can be prepared for Karma Korma. Anjum Anand, called "the Indian Nigella," has contributed a recipe for fragrant, cardamom scented chicken curry. With its clear steps and big flavors, it's the perfect dish for the amateur cook. Other chefs the likes of Vivek Singh, executive chef at London's Cinnamon Club, and Dhruv Baker, 2010 Masterchef champion, have contributed dishes of their own, so you can be sure that whatever you cook will be worthy of a fine dining restaurant.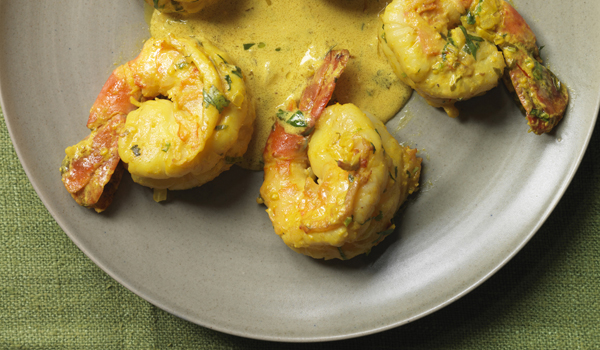 Chef Vivek Singh's Keralan Prawns is one dish that's perfect to prepare for Karma Korma © FRANK Water
In addition to home cooks, a number of top UK restaurants, shops, and other venues are also doing their part for Karma Korma. The London-based, Michelin-starred Trishna will donate £1 from every bill to FRANK Water for one month, while The Indian Bicycle Shop is contributing 10% of profits from sales of their Roadster bicycles throughout the month of March.
So whether you're looking to cook up a feast, get your colleagues involved, or go out to eat, Karma Korma is open to participants. But don't wait to sign up: this year's event takes place on Saturday 22nd March.
Save