Monumental palaces, bustling metropolises, vivacious culture and a kaleidoscope of exotic landscapes make India a filmmaker's paradise. Bollywood might be one of the most prolific movie-making industries in the world, but the humble collection of classic international India-themed films reveals a vicarious glimpse of the Subcontinent's most breathtaking settings. Take your cue from these epic films set in India to inspire a Golden Globe-worthy itinerary.
The Best Exotic Marigold Hotel: Khempur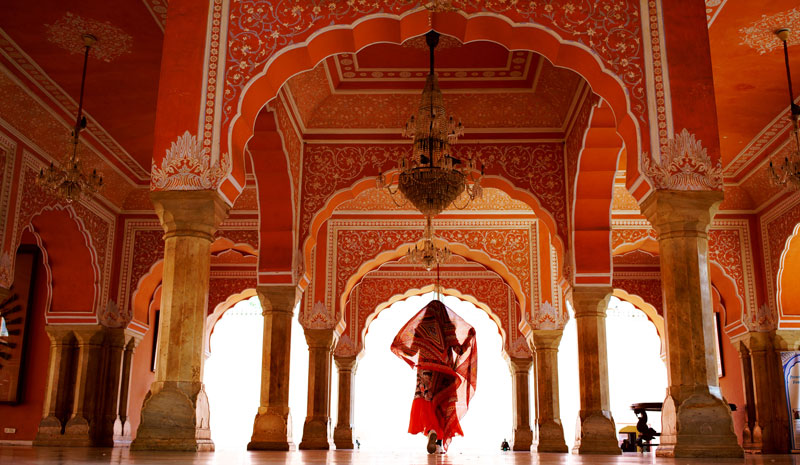 Following seven Brits searching for a tranquil haven in which to enjoy their retirement, The Best Exotic Marigold Hotel was filmed mainly in Rajasthan, with Jaipur's majestic City Palace and vivid flower market making delightful appearances. The lovable dilapidated hotel for 'the elderly and the beautiful' itself was set at Ravla Khempur, a 17thcentury palace turned equestrian hotel in the sleepy village of Khempur near Udaipur.
The Life of Pi: Pondicherry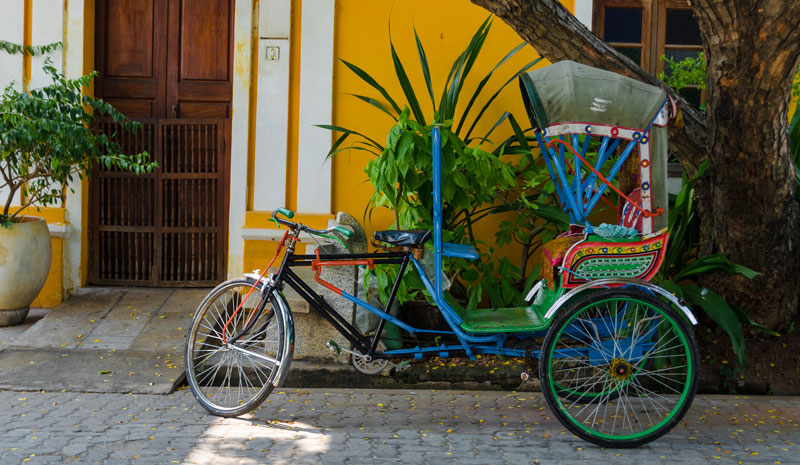 Describing the relationship between a Bengal tiger and orphaned Piscine Patel aboard a lifeboat, Ang Lee's exquisite rendering of Yann Martel's The Life of Pi leans heavily on green-screen technology. But the film opens in Pondicherry's gracious colonial-era French quarter, and later sways into the tea plantations around Munnar in Kerala, rewarding us with big-screen glimpses of South India at its most verdant.
The Darjeeling Limited: Rajasthan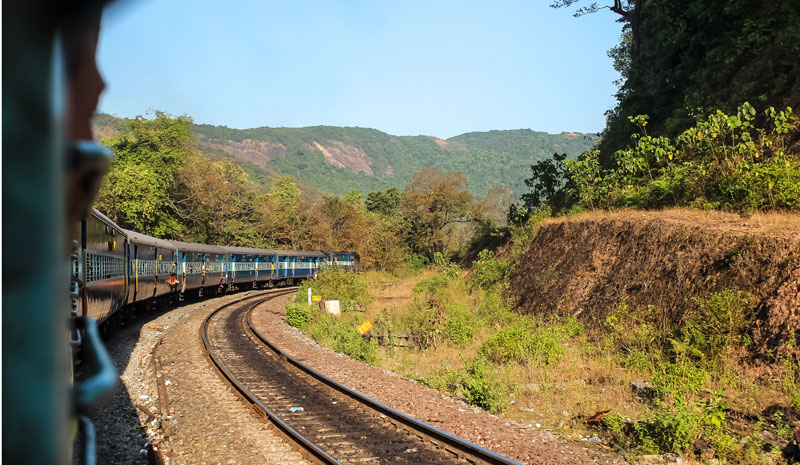 Director Wes Anderson has never been shy of injecting his sets with wildly saturated color, and his 2007 film following three brothers on their epic train journey across India's rugged landscapes certainly doesn't scrimp on his signature psychedelia. Although The Darjeeling Limited's plot lurches panoramically across the Subcontinent, the film was shot entirely in Rajasthan—namely Jodhpur and Udaipur. Yes, even those magnificent Himalayan scenes.
Million Dollar Arm: Agra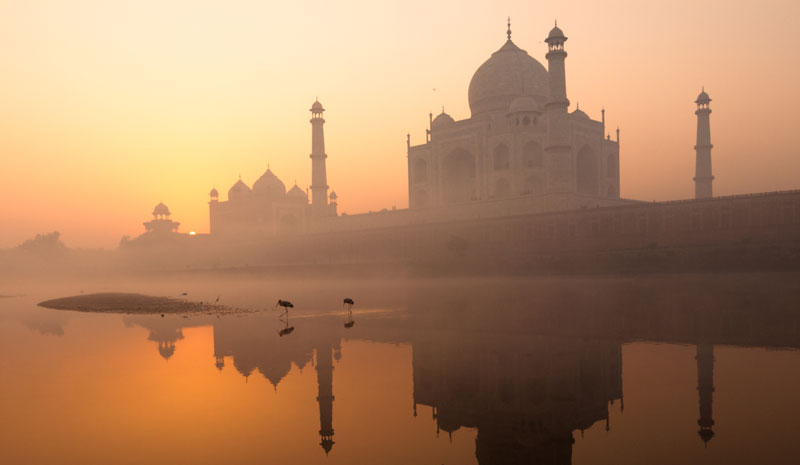 A true story of baseball pitchers Rinku Singh and Dinesh Patel, who rose to fame on a reality television show that was masterminded by a struggling sports agent to coach cricketers into professional baseball players. While some of the story takes place in the US, a delightful portion of the film was set in India. The Mumbai shots were filmed just after dawn on a Sunday—rare peaceful hours in the otherwise hyper-frenzied city—while the film's other locations include scenic villages around Udaipur and Mumbai. The winning scene? Agra's Taj Mahal at sunset from the Yamuna riverbed.
The Lunchbox: Mumbai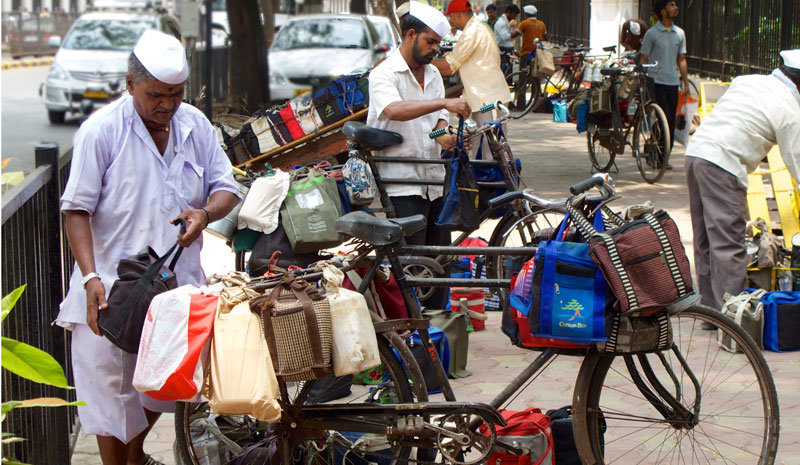 An intrigue surrounding a tiffinbox sparks delightful romance in The Lunchbox. Offering a very different image of Mumbai to the edgy megalopolis of Slumdog Millionaire's Juhu/Dharavi slums, sweet background shots of this charming Indian film's urban sets give an endearing insight into the city's all-important dabbawallahs (lunchbox carriers) delivering tiffins across the city just in time for lunch.
Octopussy: Udaipur
Roger Moore's James Bond tracks an exiled Afghan prince to his base in Udaipur—the Monsoon Palace—where he discovers his smuggler associate, Octopussy. The film's Indian sets offer fun peripheral glances of the Subcontinent in the 1980s, with the sumptuous Lake Palace (Octopussy's luxurious pile) on Lake Pichola and the elegant suites of Shiv Niwas Palace (Bond's hotel) on the lake's shore being grand ambassadors for Rajasthan's rich heritage.
Heat and Dust: Kashmir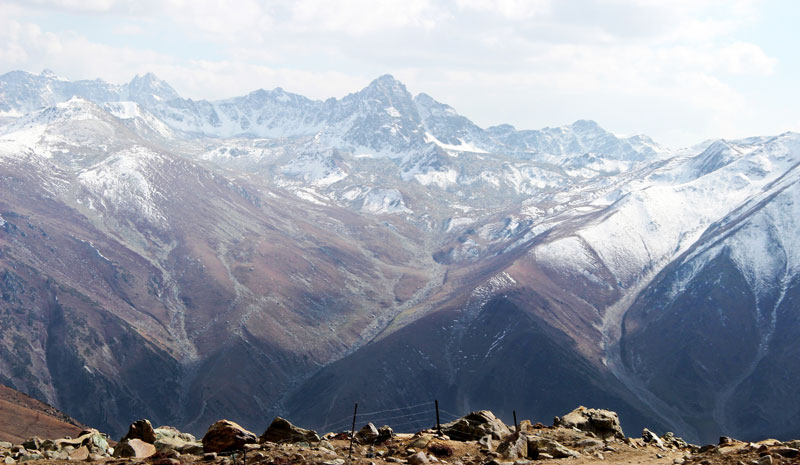 An illicit affair between the wife of a British colonial official and a nawab (prince) in the 1920s intertwines with Anne's own affair with her Indian landlord when she journeys to Uttar Pradesh in 1982 to research her great-aunt's past. Scrolling the landscapes of Andhra Pradesh and including the esteemed Secunderabad Club in Telangana, it's the scenic hill station of Gulmarg in Kashmir that crowns the film's locations.
Feature images © redtea/iStock; IvonMurugesan/iStock; Denis-Vostrikov/iStock; hoigs/iStock; Chris Caldicott; byheaven/iStock; Kattiyearn/iStock