The jungles of Kanha commandeer a significant portion of Madhya Pradesh. Roamed by tigers, leopards and bears, it's a game spotter's paradise. Singinawa Jungle Lodge is tucked on a leafy edge of it. This secluded retreat blends beautiful décor, prime hospitality and excellent cuisine. But what really sets it apart is its twice-daily safaris, helmed by a team of incredibly knowledgeable naturalists. Here we talk to one of them, Pranad Patil, on the wilderness surrounding Singinawa.
What wildlife can we expect to encounter at Singinawa Jungle Lodge?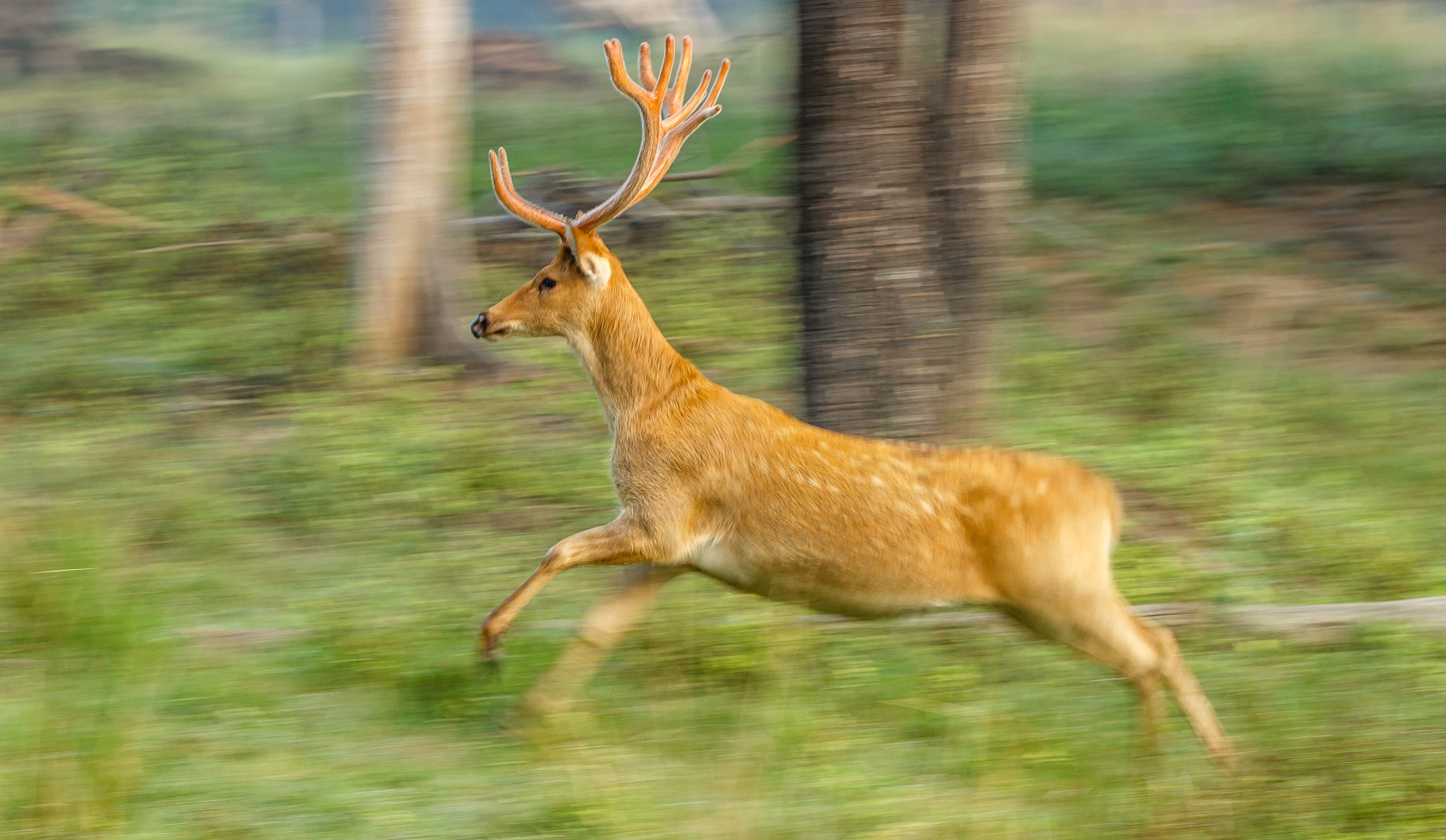 "Kanha Tiger Reserve is famous for two endangered animals: the tiger and the hard ground barasingha, which is a species of deer. These beautiful animals are often seen during safaris. Kanha is also home to sloth bears, Asiatic wild dogs, golden jackals, gaur, sambar, spotted deer and Indian muntjac, which are also frequently sighted. Besides these, Kanha is home to over 300 species of birds. Indian peafowl, Indian roller, crested serpent eagle, crested hawk eagle, black-hooded oriole and red-headed vulture are all common sightings."
What have been your favorite sightings?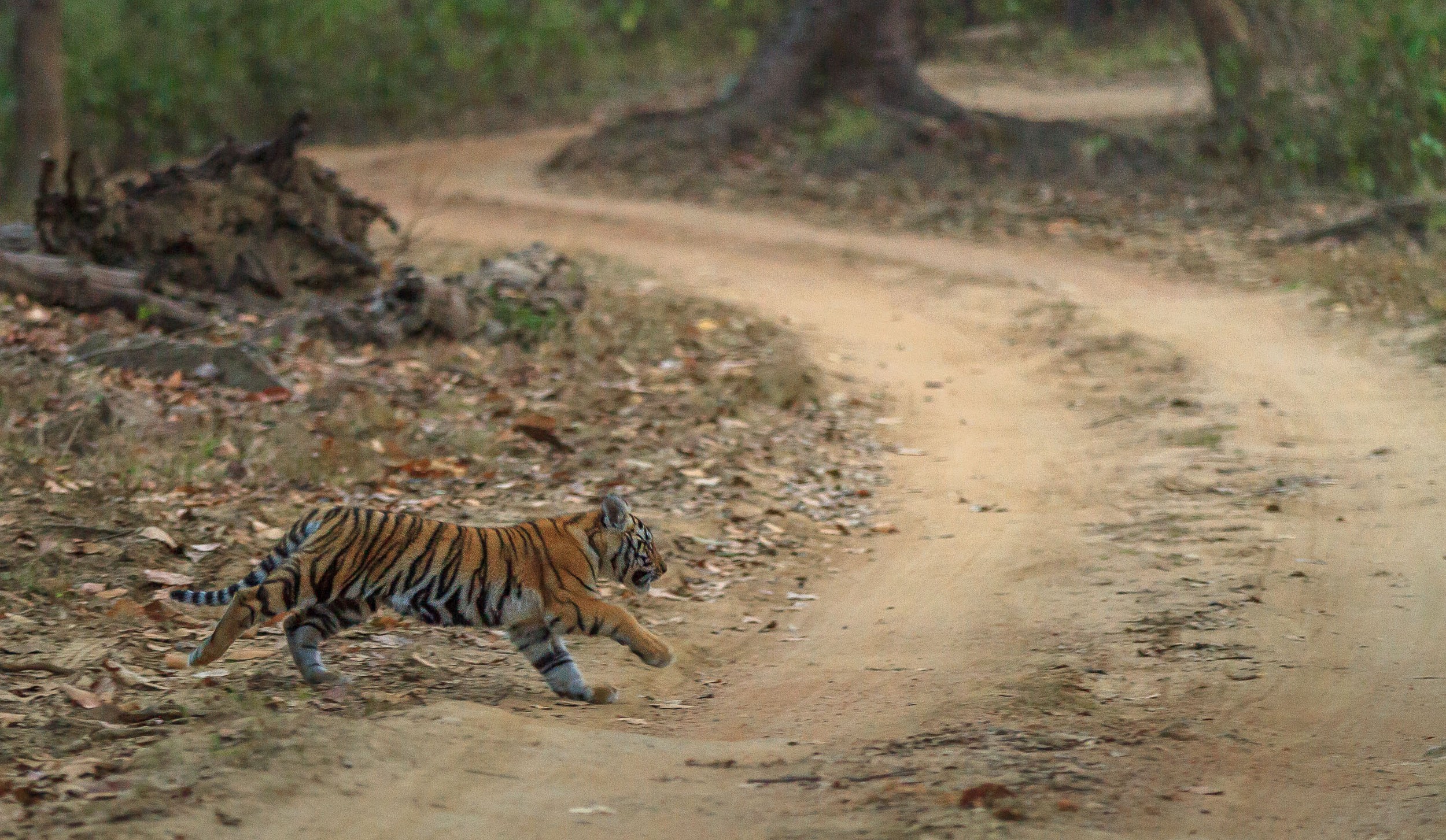 "Many instances come to mind, but if I have to pick one, it has to be the time when I spotted a really small tiger cub, less than two months old, trotting behind her mother. Tigers don't usually bring their cubs out at this young age, as they are quite vulnerable and I've never seen smaller cubs in the wild. Another sighting I frequently think of is when we saw a huge flock of different species of vulture, all gorging on a dead spotted deer. The vulture population in India has dropped drastically because of the use of medication in domesticated cattle, but over the last few years, they've been slowly increasing. Protected areas, such as Kanha, are vital for birds to find a safe place to rest and nest."
How usual is it to see a tiger in Kanha?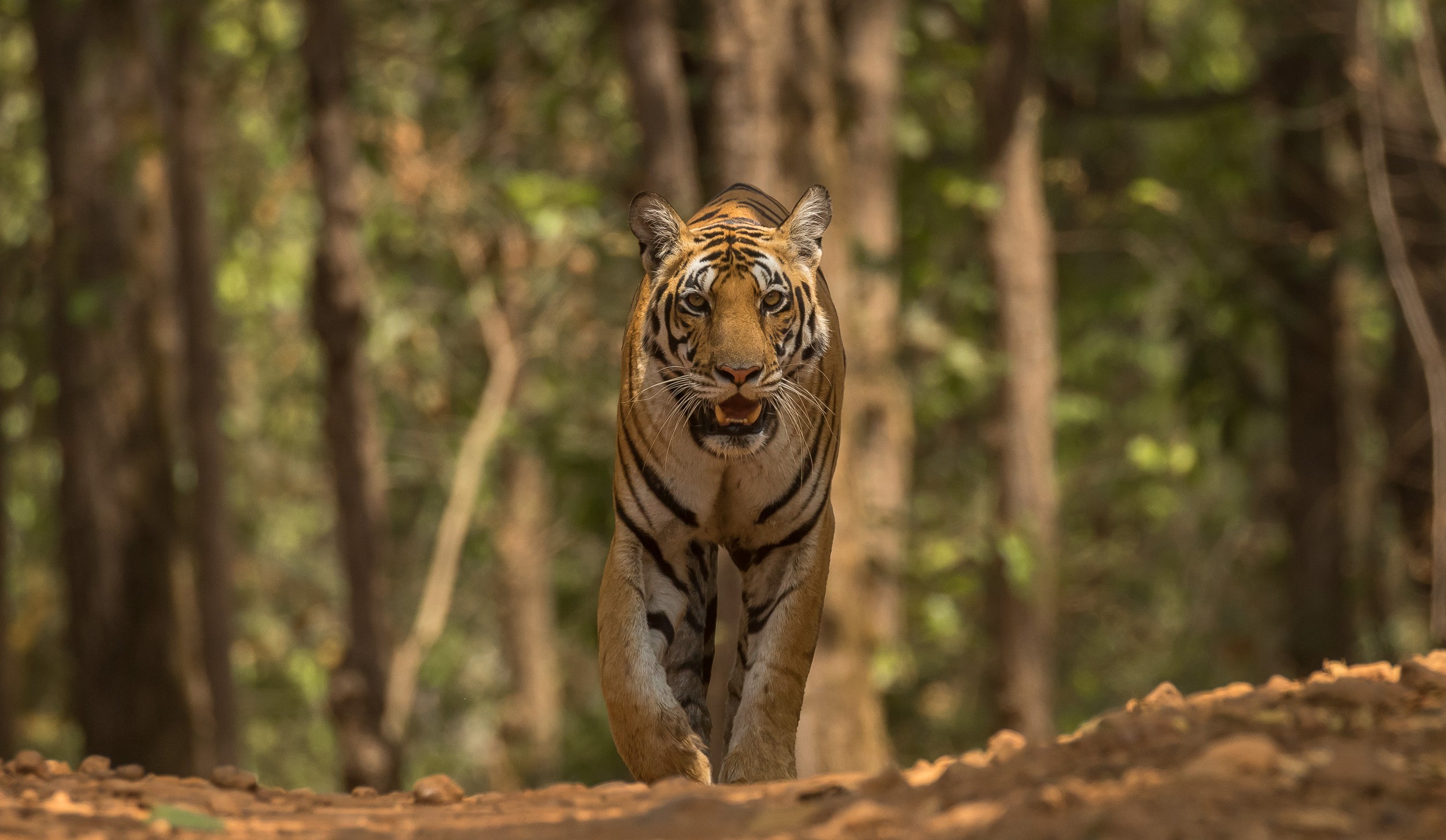 "Although Kanha is a deciduous forest, it's still very dense and this sometimes makes it difficult to spot the elusive tiger. On average, we see a tiger every two to three game drives. During the summer months, tigers rarely venture far from water so the chances of seeing them increase."
What activities does Singinawa Jungle Lodge offer?
"If you're not doing a safari, you can do a nature walk within the Singinawa Jungle Lodge grounds. Much of its 110 acres are left in the custody of Mother Nature, and as a result are home to over 100 species of birds and several types of butterfly. We also have a museum dedicated to tribal art from the area. You can see some unique paintings and sculptures made by some of the most famous artists from the indigenous Gond and Baiga tribes. We organise guided visits to a tribal village nearby for a sneak peek into the life of a tribesman. Or, you can simply relax by our beautiful pool, or in the spa next to it. These are just some of the activities for the perfect luxury wildlife holiday in India."
Which rare animals or birds should we look out for?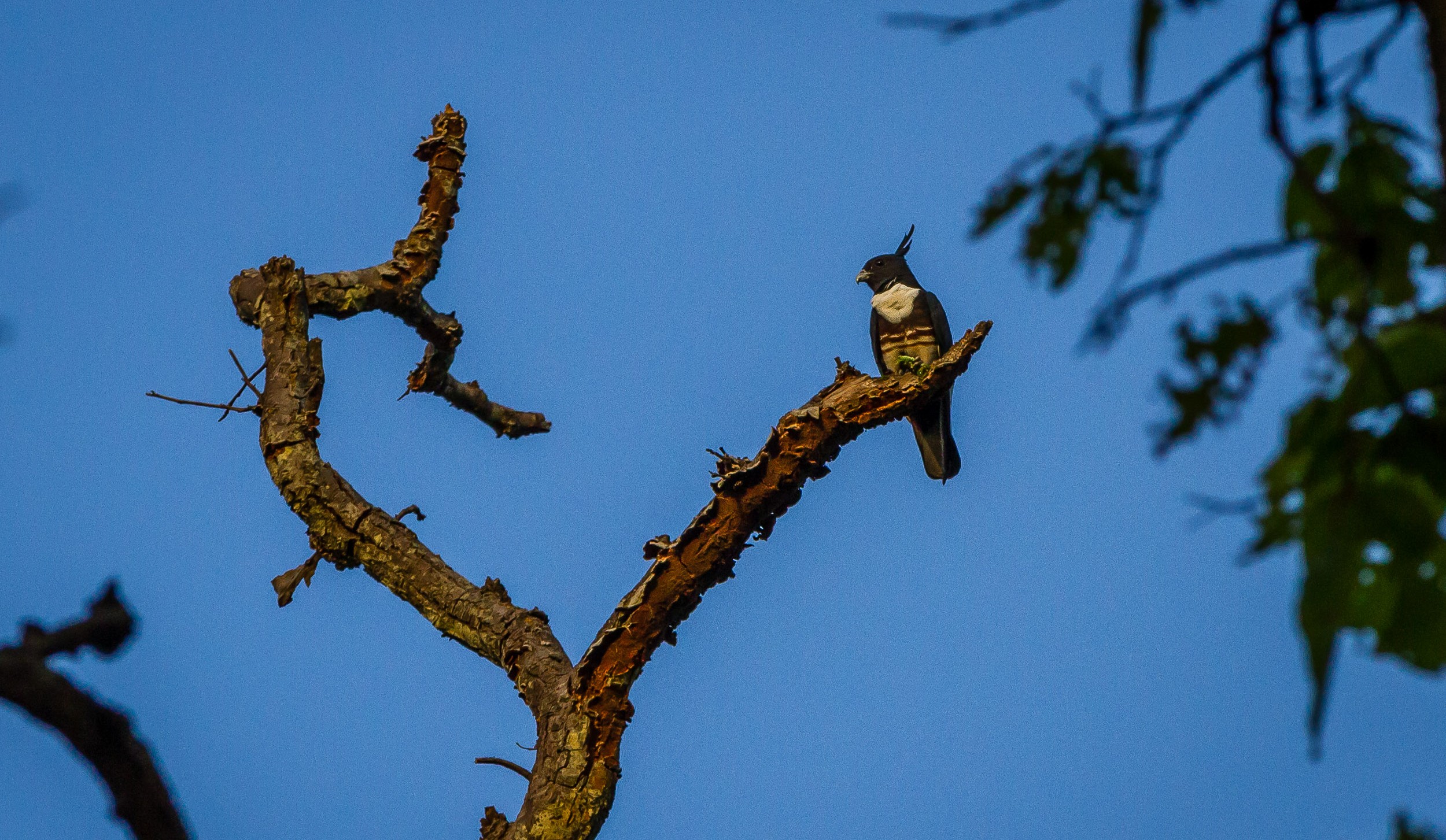 "I have already mentioned the barasingha, a deer which was brought back from the brink of extinction in Kanha. It can be seen strutting around in the grasslands. Kanha is also home to some rarely seen nocturnal animals, such as the rusty-spotted cat, Indian pangolin and mouse deer, which, if you are lucky, you might spot early in the morning or late in the evening. Some of the rarest birds in Kanha are the black baza, Jerdon's baza, spot-bellied eagle owl and rufous-bellied eagle, which pop up every now and then."
What is your favorite place in the lodge?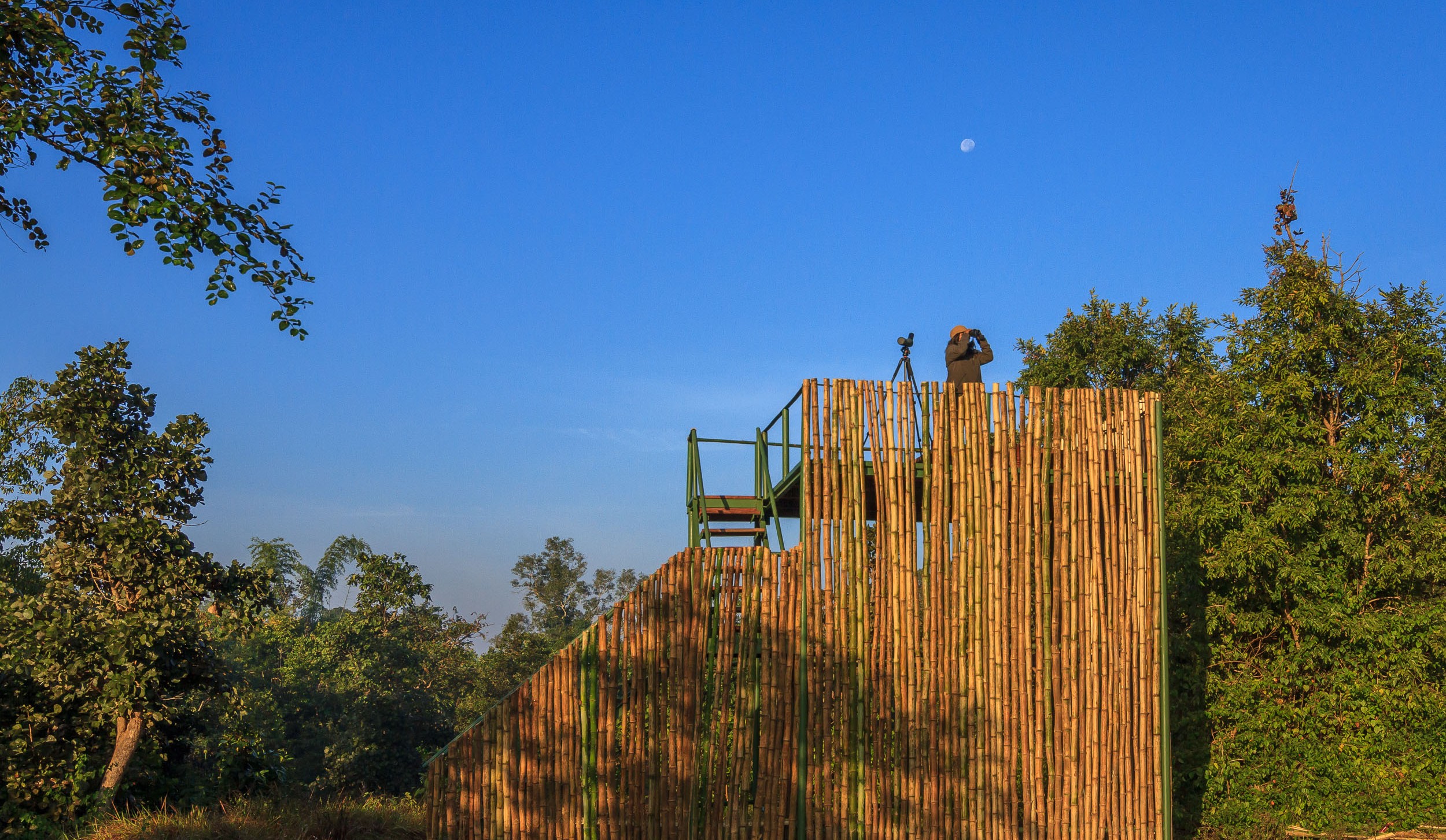 "We recently made a Machhan—a platform—which offers fantastic views. The sunrises and sunsets are mesmerising. It's also fabulous for birdwatching during the morning and for star-gazing at night. We even organize high tea at the Machhan, so you can simply unwind in the midst of nature. This is definitely my favorite spot in Singinawa."
What do you most love about your job as a naturalist?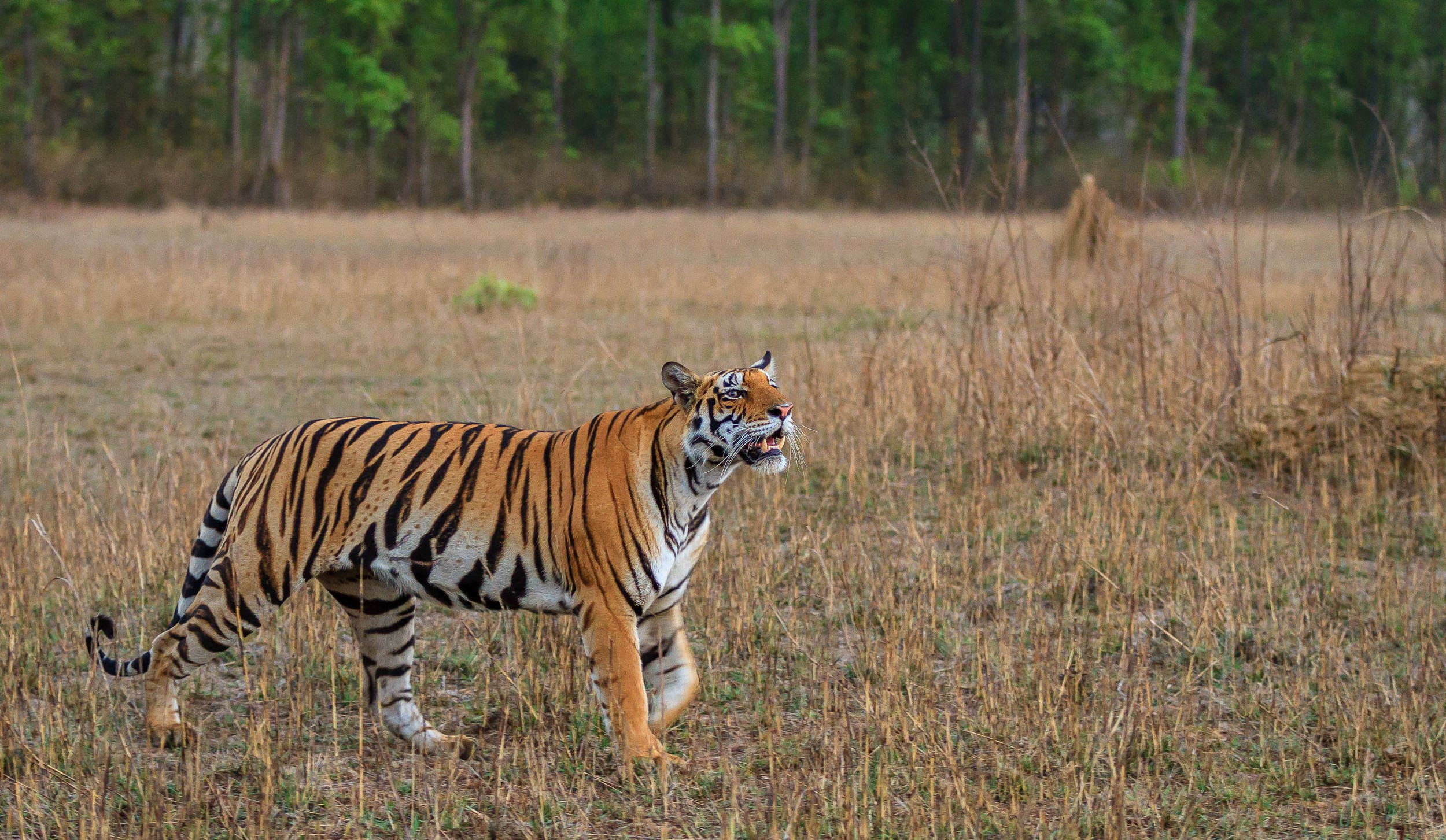 "I'm passionate about wildlife and love the outdoors, so this is without a doubt my perfect job. I get to meet and interact with so many different travelers on holiday in Madhya Pradesh, and share with them the beautiful wildlife and culture of my country, while simultaneously learning from them about the various other places of the world. I don't think any other job is so enriching and rewarding."
Feature images © Singinawa Jungle Lodge; Pranad Patil