Rajasthani cuisine is famously rich, its menus piled high with the meaty maas curries and aromatic chutneys favoured by the Rajput dynasty. It's done with spectacular flair in the Pink City, while sophisticated continental classics step in to provide a refreshing hiatus from the onslaught of spices. All this marks Rajasthan's capital as one of India's gastronomic treasures. Discover the city's finest tastes with our curation of the best restaurants in Jaipur.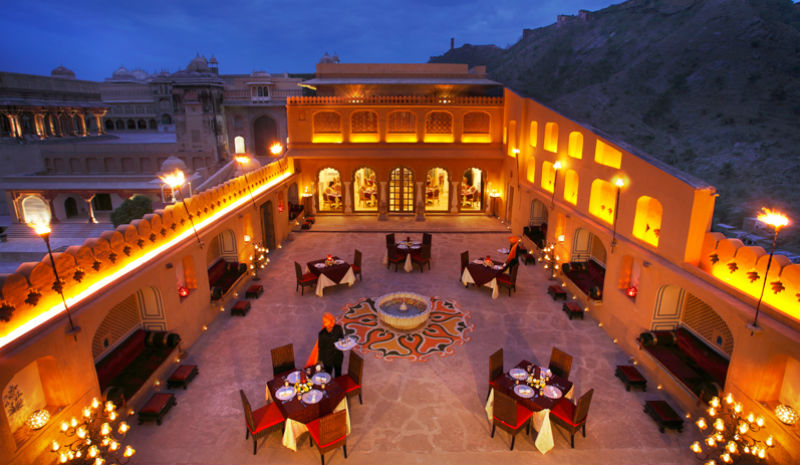 Amber Fort is Jaipur's crowning glory, and set within it is a restaurant that pays due tribute to its regal surrounds. The sumptuous 1135 AD is named for the year that the Rajput dynasty rose to prominence. Tuck into authentic Rajasthani favourites beneath sparkling chandeliers and gilt-edged ceilings, or dine out on the terrace under the stars, serenaded by the melodious twangs of a santoor.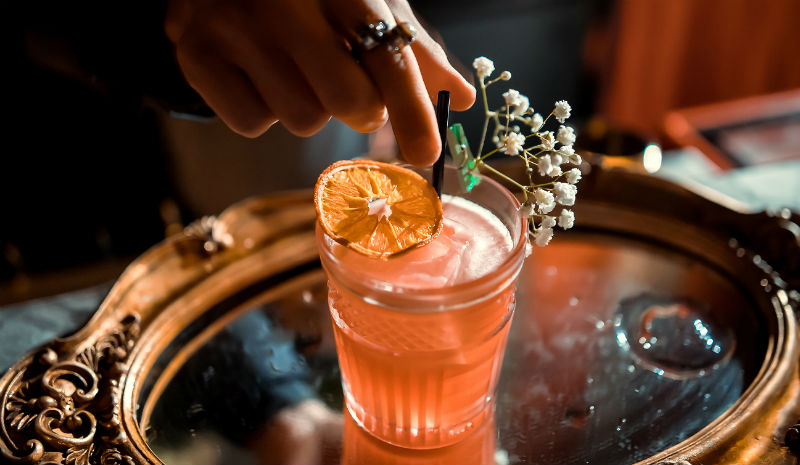 Set within the sumptuous heritage grounds of Narain Niwas Palace, Bar Palladio is not only one of Jaipur's best restaurants; it's also its most photogenic. Finished in seriously chic décor, this is the rendezvous of choice for creative inner circles. The effervescent froth of the Venetian Spritz cocktail pairs beautifully with the bar's sophisticated surrounds, and is an august aperitif to the classic Italian cuisine.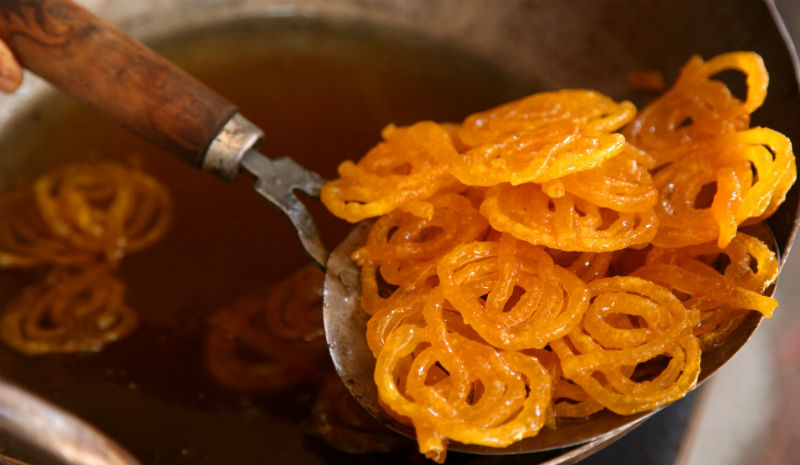 Those yet to be initiated into the delights of mithai, or Indian sweets, have much to look forward to. Here is a sugary flourish of rich desserts that swing indulgently from milky fudge-like squares of barfi to rose syrup-soaked gulab jamun. Jaipur's favorite dessert parlour is LMB—one of the oldest food establishments in the city. As well as its color-popping mithai displays, it also serves a very good lunch thali that's as popular with locals as it is with visitors.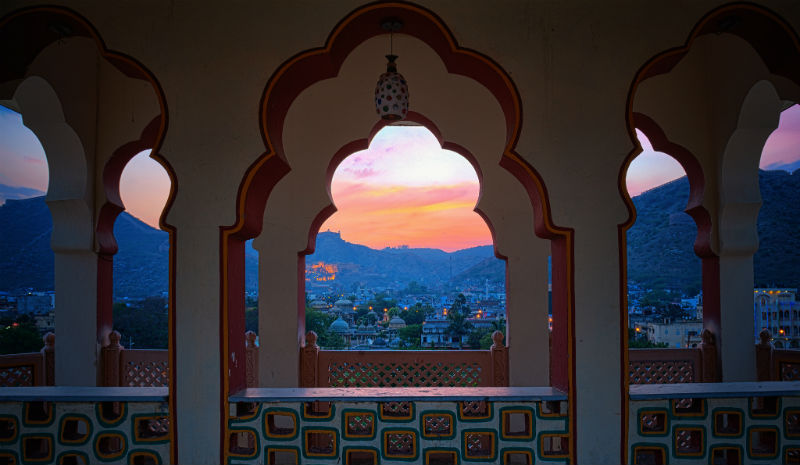 Look past Hotel Pearl Palace's slightly shabby exterior and head straight up to the roof terrace on the fourth floor. Peacock Rooftop Restaurant's excellent north Indian menu is served al fresco, surrounded by panoramic views of the Pink City and the ancient ramparts of Hathroi Fort nearby. Time your visit for sunset, where an iced Virgin Mojito (there's no alcohol here) is accompanied by knock-out cocktail-colored skies.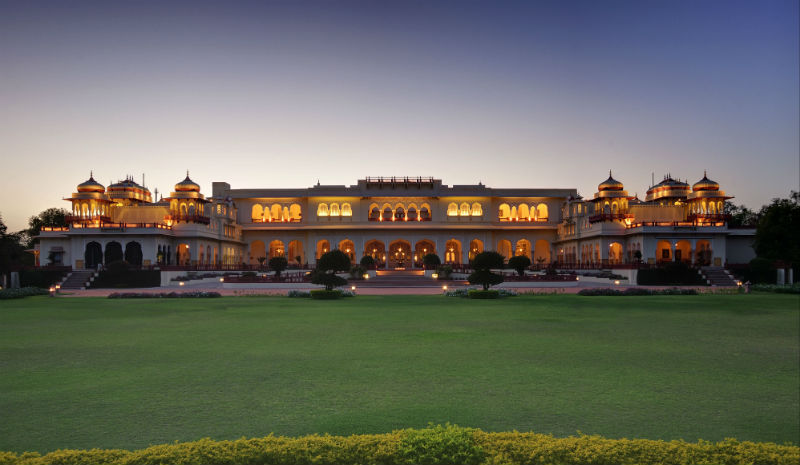 No round-up of Jaipur's best restaurants would be complete without mentioning Steam. The real talking point is its setting: a restored steam engine pulled in at a Victorian station recreated in the verdant grounds of Rambagh Palace. Settle back for the Steam Special, a wood-fired pizza piled with chicken tikka, and wash it down with a crisp Sula Chenin Blanc.
Its 60 years of history and prime location on the MI Road have established Niros as a stalwart of Jaipur's restaurant scene. The interiors might be a little faded, the murals by esteemed artist Satish Gujral a little dated, but the food is good. Gloss past the Chinese and Continental menus and head straight for the Indian dishes. Here, Rajasthani specialities are presented with aplomb: the barbequed lamb Sula is the best in the city.
Feature images © 1135AD; Semen Salivanchuk/iStock; RahulDsilva/iStock; powerofforever/iStock; Taj Hotels, Resorts & Palaces; Lisovskaya/iStock