The landscapes of India's remote northeast are defined by vast verdant tea estates and soaring Himalayan peaks. Set among these swathes of extraordinary natural beauty are jewel-colored Buddhist monasteries. Centuries-old and infused with serenity, these sacred sites offer a fascinating glimpse of the area's Tibetan influences, and are a must on your next vacation in Darjeeling. Allow us to introduce the most beautiful of Darjeeling's temples. 
Peace Pagoda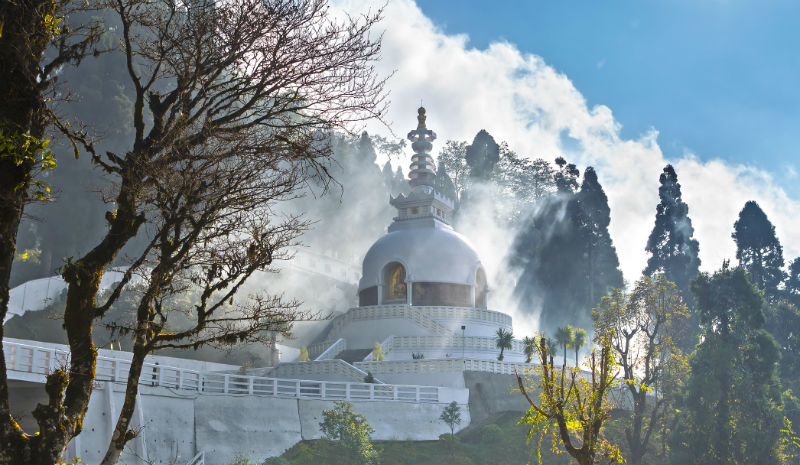 The Darjeeling Peace Pagoda is one of 80 similar stupas around the world dedicated to peace. They are inspired by a Buddhist monk from Japan—a friend of Mahatma Gandhi who wanted to instil global harmony after World War II. True to its name, this temple in Darjeeling is a very tranquil place. Surrounded by tall pine forests, it's an inviting spot for a moment's meditation, the chant of 'Nam Myoho Renge Kyo'—the Buddhist mantra to alleviate suffering—a hypnotic soundtrack.
Dali Monastery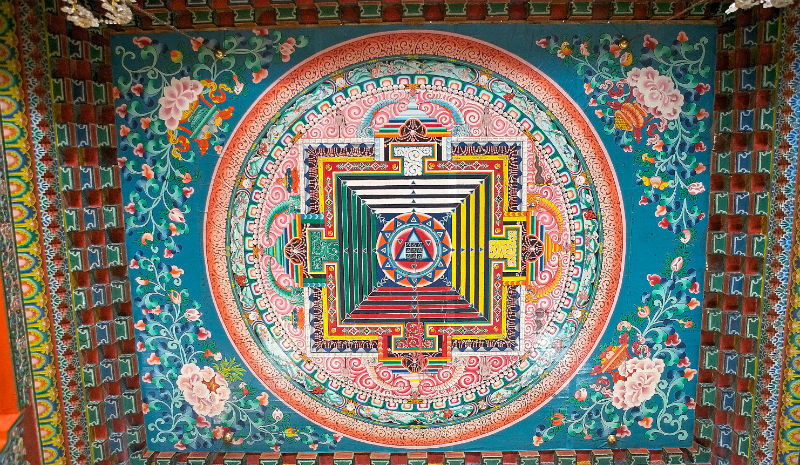 No guide to Darjeeling's temples would be complete without a mention of Dali Monastery. A scenic five kilometres from the city, Dali—officially Druk Sangag Choeling—Monastery is a multi-storey, beautifully maintained complex that's home to more than 200 Buddhist monks. Spin the gold prayer wheels, join the chanting, and enjoy a salty cup of Tibetan butter tea (an acquired taste!) in the café.
Bhutia Busty Monastery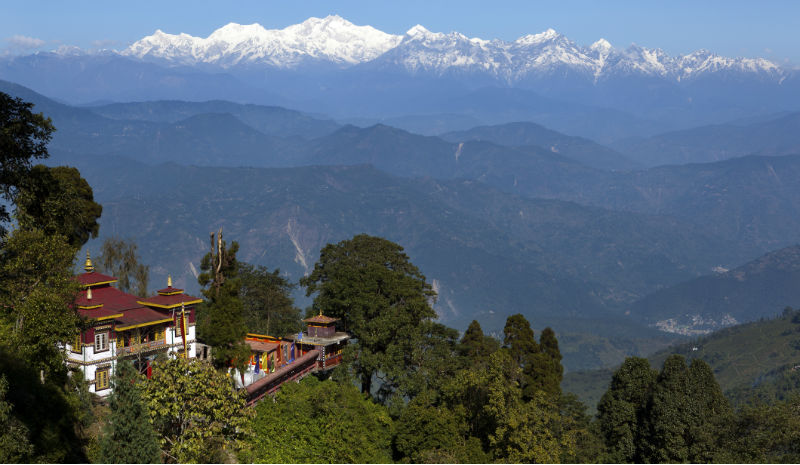 An ancient segment of the Book of the Dead is the prized possession of this color-saturated monastery, but really it's the tranquil mountain views, vivid hand-painted designs, incense-clouded courtyard and friendly resident monks that are Bhutia Busty Monastery's real treasures. Despite a past chequered with earthquakes, invasions and relocations, the gompa settled on the placid village of Bhutia Busty as its (hopefully) final resting place. It's a fair hike up the main road, but there's a scenic short-cut, and the villagers are happy to assist with directions.
Ghoom Monastery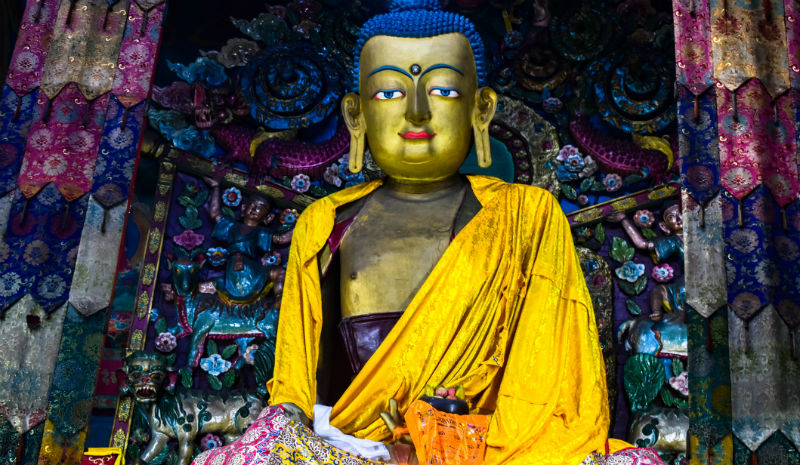 Constructed in 1850, Ghoom Monastery (also known by its Tibetan name Yiga Choeling), is among Darjeeling's oldest temples. Its 15-foot gold statue of the Maitreya Buddha is the star of Old Ghoom. At its third eye, between the eyebrows, is set a sparkling gem that's said to be a diamond. Closer inspection identifies it as an ambitious rhinestone that nevertheless gleams prettily in the flickering light of the butter lamps.
Mahakal Temple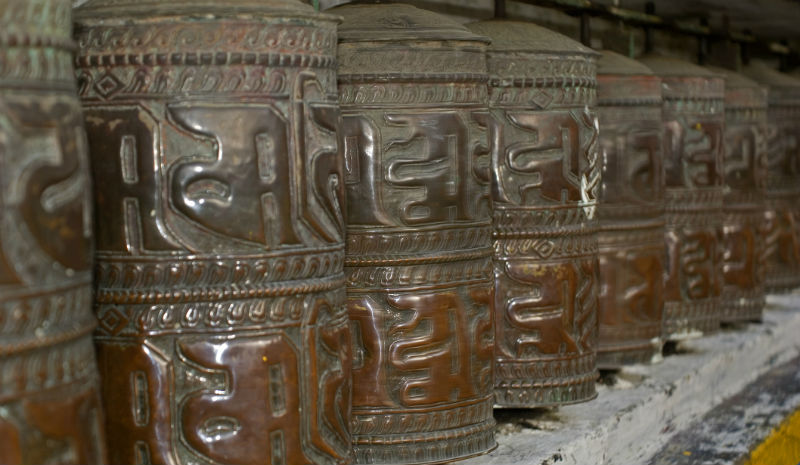 It's not all Buddhist temples in Darjeeling. Mahakal Temple is dedicated to Hindu god Shiva and is set on the sacred site that Bhutia Busty Monastery once inhabited. It's a colorful marriage of Hinduism and Buddhism, with a Brahmin priest performing pujas alongside a Tibetan monk giving blessings, surrounded by the joyful flutter of prayer flags.
Aloobari Gompa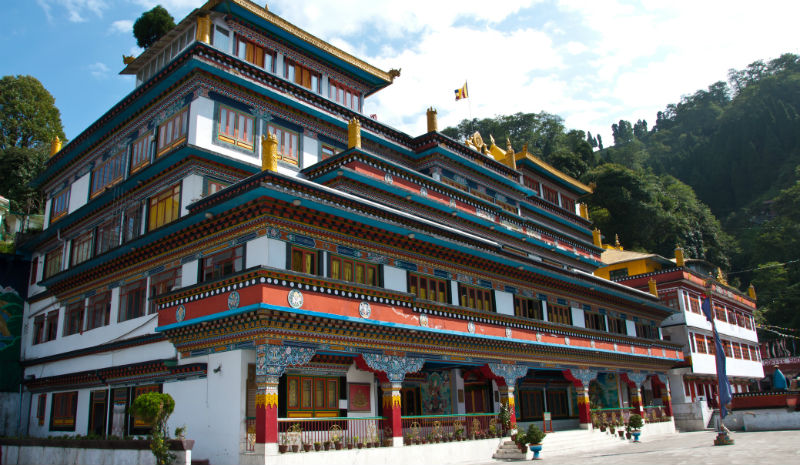 The tiny run-down complex of Aloobari Gompa, about three kilometres from Darjeeling, is often overlooked. It's a charming little monastery that was devastated by an earthquake, but climb the stairs to the upper storeys and discover gold icons surrounded by beautiful psychedelic frescoes hand-painted in vivid colors. One of the highlights of Aloobari Gompa is the walk to get here. Head off from the busy streets of Chowrasta past ancient trees and dozing hamlets, with the soaring Himalayas surrounding you.
Feature images © ajiber/iStock; davidevision/iStock; OJO/iStock; Dymov/iStock; nyiragongo/iStock; kessudap/iStock