Haloed by golden shores, encrusted with luminous temples, and infused with the regal history of the ancient Chola dynasty, Tamil Nadu's rich charms are impossible to resist. From sweeps of silken sand to the emerald slopes of its Western Ghats, and Puducherry's chic boulevards to Chennai's colourful bustle, the south-eastern state is ripe for exploration—and offers some of the loveliest boutique accommodation in India. Here is our pick of the seven best hotels in Tamil Nadu.
Chennai is famous for its luxurious kanchipuram silks, and for the Taj Connemara. The hotel's history in hospitality dates back to the 19thcentury, with its rich heritage including an impressive pair of 16th-century temple pillars and a grand piano that's been tinkling out lounge music since the 1920s. The Taj Connemara reopened last October following an immense renovation project, which has sealed this as the best hotel in Tamil Nadu's capital.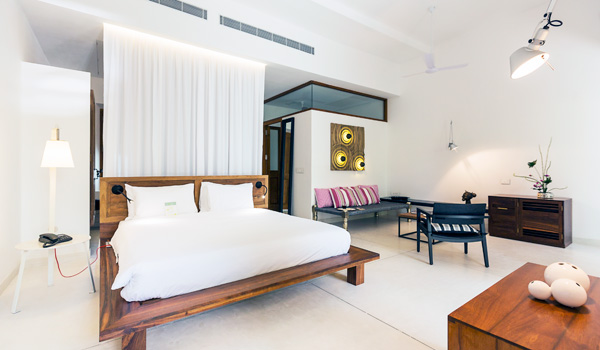 A polished boutique hotel positioned between the canal and the beach, La Villa is local hotelier Segiyane Paquiry's labour of love. He brought in architects from Paris to restore the grand 19th-century mansion to its former glory. The result is achingly chic, with a casual, refined ambiance and six cosy suites fiercely preserving La Villa's coveted exclusivity.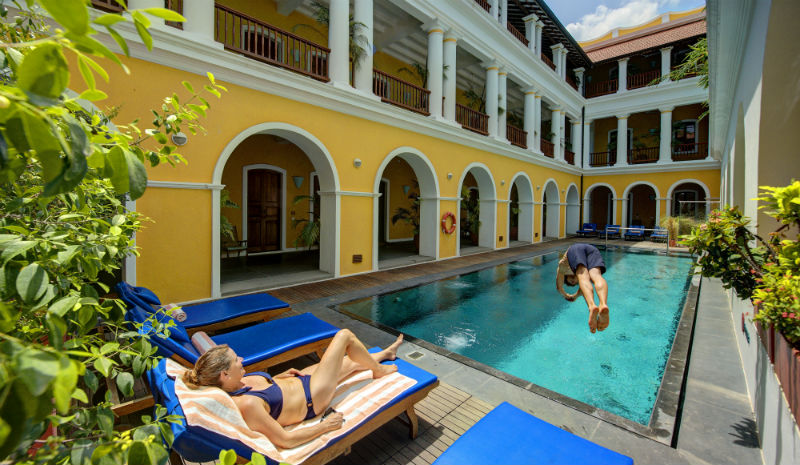 Tucked modestly behind White Town's leafy boulevards, Palais de Mahe is perfectly at ease among Tamil Nadu's best hotels. Its starring attraction is the swimming pool, an absolute necessity in Pondy beyond the winter months. This particular shock of turquoise is set graciously within a beautiful continental courtyard. Had enough of the sun? Step back through the grand arches into the poolside Earth Café and cool off with a crisp gin and tonic.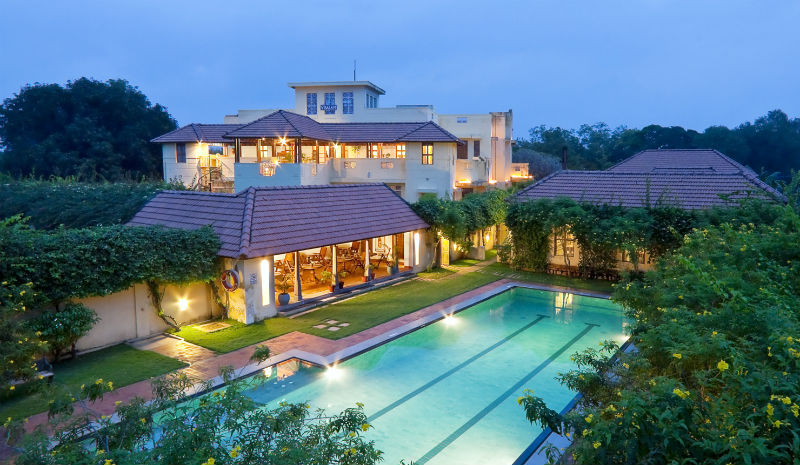 Chettinad is known the world over for its cuisine. Here is a luxuriant spread of rich spices and buttery sauces. But Visalam, housed within a 70-year-old mansion, offers much more than its indulgent menus. The service is immaculate, the décor stunning—much of it informed by individually hand-painted tiles crafted at a nearby village—and the leafy poolside an ideal place to unwind with a freshly squeezed pomegranate juice.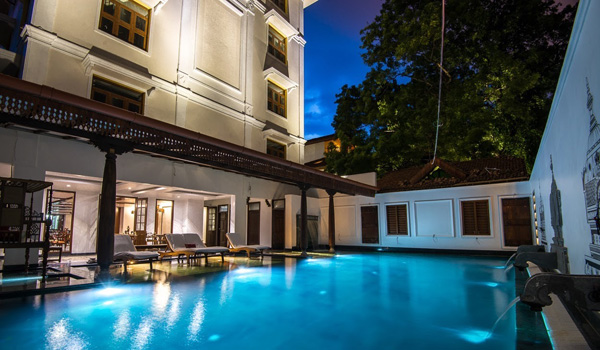 Owned and run by architect and Indian classical dancer Krithika Subrahmanian, Svatma draws on the rich artistic heritage of its surrounding city Thanjavur, erstwhile capital of the Chola empire. Here is a boutique hotel that knows how to indulge its guests. The regional cuisine is a highlight, made all the sweeter with a sophisticated digestif beneath the stars at the rooftop bar.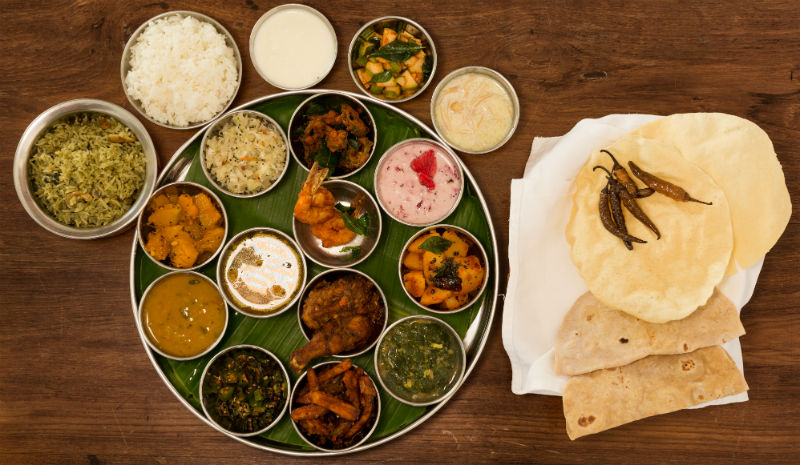 Pattu silk is famed across India for creating luxurious, eye-catching saris. It's woven in Kumbakonam, a historic city that's also home to the luxurious Mantra Koodam. This stately hotel is modelled on an ancient Chola village, its neat boulevards lined with trees and jewelled with hibiscus, the occasional temple shrine adding an air of the sacred, and tea kadais serving masala chai on request.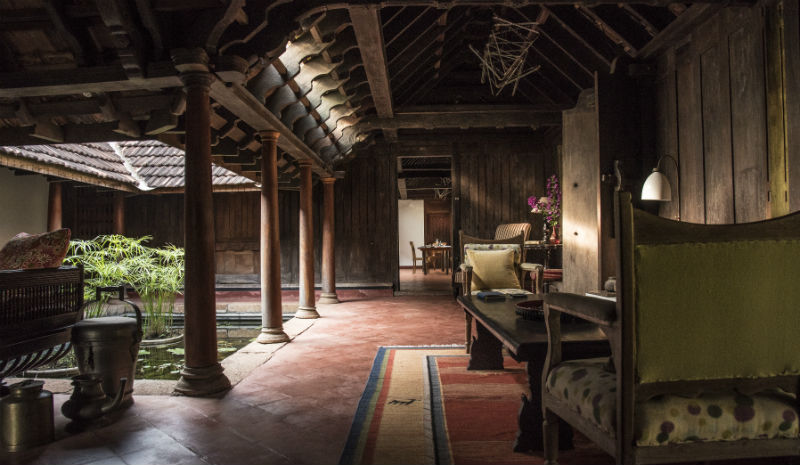 As summer's temperatures simmer on Tamil Nadu's coast, join those in the know and retreat to Rajakkad Estate in the foothills of the Western Ghats. Surrounded by soothing green coffee plantations, this 18th-century mansion is very tastefully presented. Understandably, the filter coffee is sublime, and served to you in the gardens alongside homemade bakes.
Feature images © Taj Hotels, Resorts & Palaces; La Villa; CGH Earth; Svatma; Rajakkad Estate