Join us on a journey through India on one of life's great travel experiences that will leave you forever inspired. Through our exclusive partnership with Travel + Leisure Magazine, one of the world's leading publications, we have assembled an awe-insipring experience through India, highlighting a unique collection of experiences and the World's Best Hotels. Explore the exclusive Travel+Leisure World's Best Collection India.
The country is a photographer's paradise, with larger than life colors and vistas, but the feeling of India will make memories that imprint on your soul in a way that can never be captured in the ubiquitous selfie! T+L and Greaves present to you, a wonderful journey themed on the Romance of India. Rajasthan, India's largest state is rife with stories of valor, chivalry, honor and fascinating legends. What better way to begin your discovery of India?
This unique journey does not follow the standard tourist itinerary, but with private charter flights that allow you to fly off the commercial routes, we offer you the most time-effective and smooth way to travel around this stunning part of the world.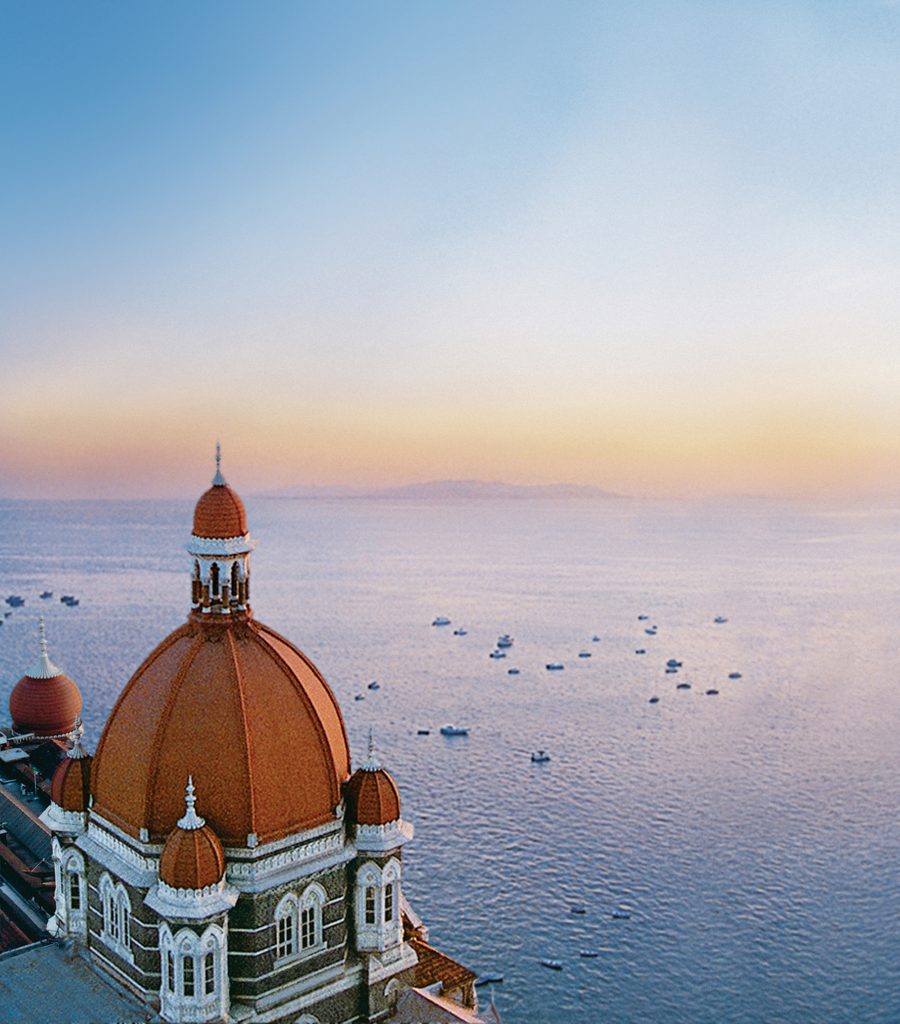 Mumbai, known as 'Maximum City' s your gateway to India, just as it was to King George V on his first visit to 'The Jewel in The Crown'. Your iconic hotel, The Taj Mahal Palace Hotel is opposite the Gateway, watching over the busy harbor with grace and elegance.  India's commercial capital never sleeps and is always buzzing with activity, from the street-life to the many markets. Yet a couple of days will reveal a gentler, more refined elegance in the exquisite Victorian architecture, manicured country clubs, super luxurious high-rise penthouses, fabulous restaurants, and shops with treasures from around the country and the world.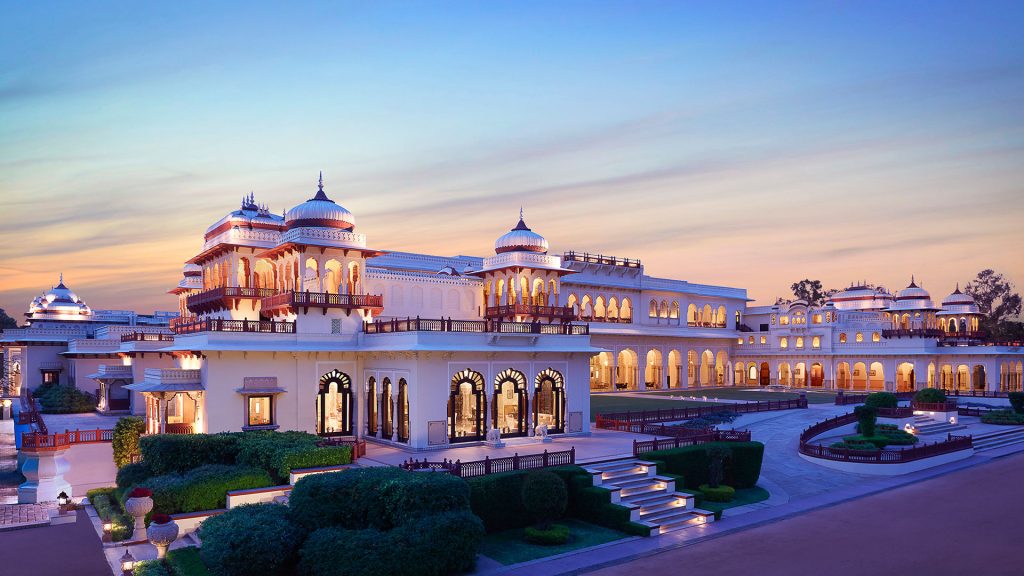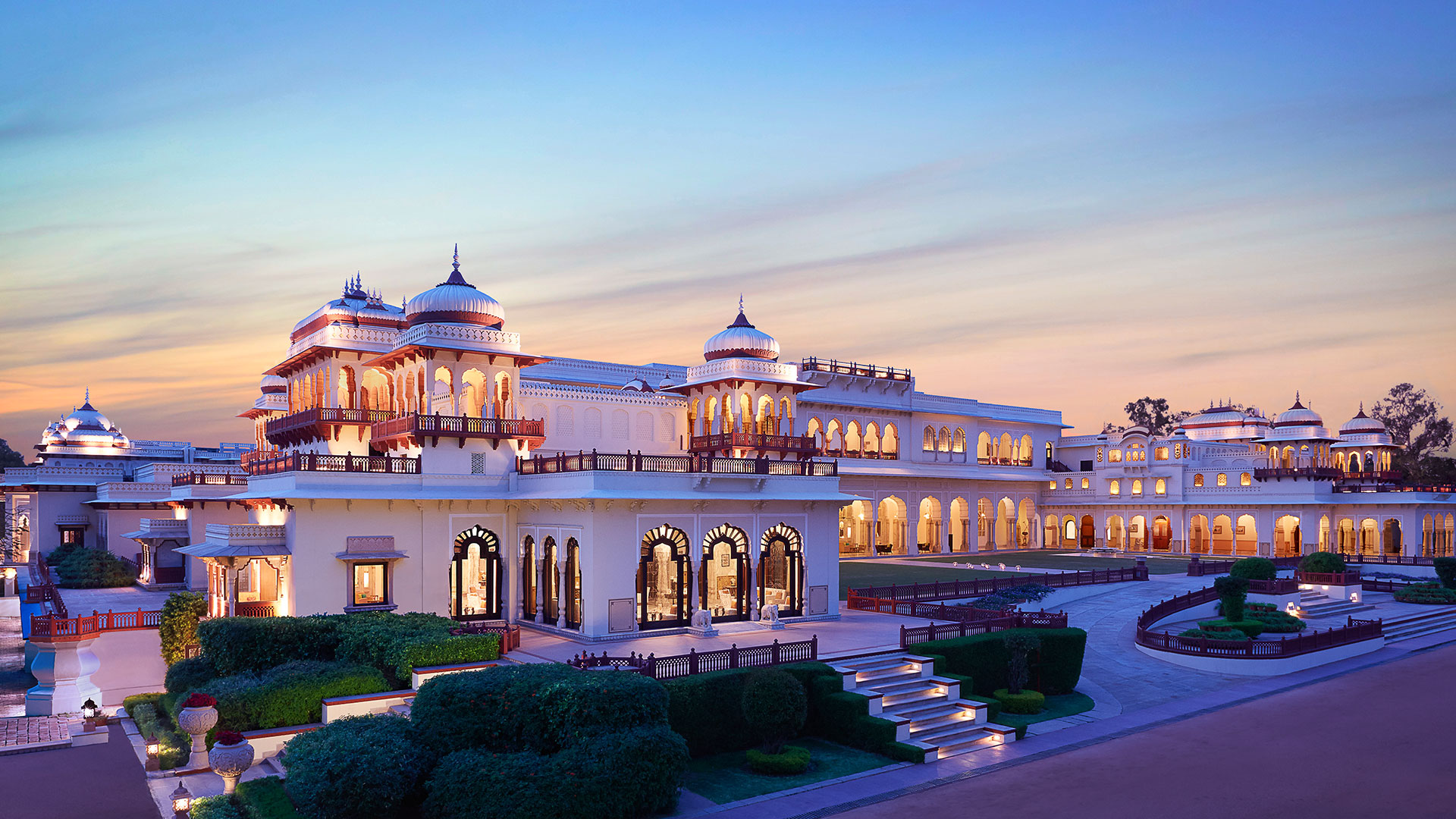 Jaipur is perhaps India's most iconic city, and therefore a must on the Travel+Leisure World's Best Collection India itinerary. The capital of Rajasthan wears her pink attire in the style of a Maharani, with the confidence of true beauty and style. Evidence of great glory presents itself at every street corner, but the sight of the magnificent palaces, old city gates and all the great treasures of history, architecture, jewels, fabrics, carpets and more will make you feel as if you have entered Alladin's cave.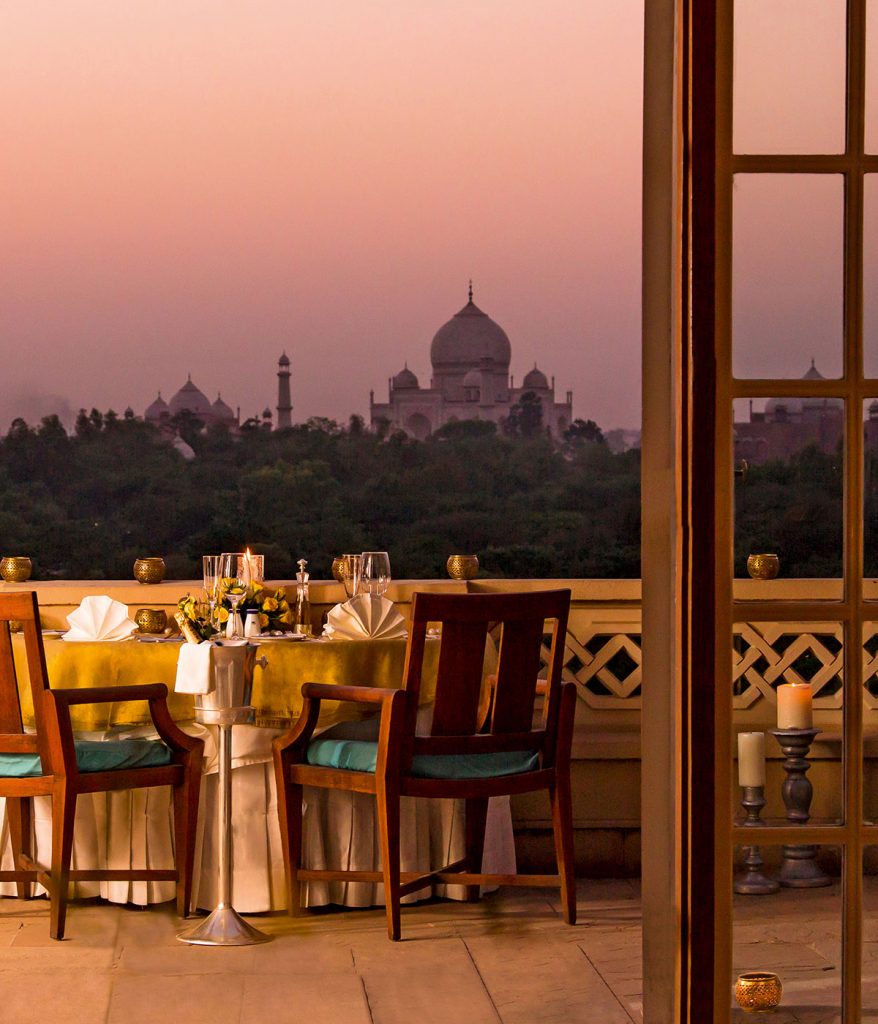 A short private flight takes you to Agra, home of the world's most ethereally beautiful monument to love. First time visitors, or those who are drawn back many times, inevitably feel their breath stolen at the first sight of this stunning creation.  At dawn, there is a hush even to the birdsong as the first rays turn the dome into a glorious pearl.  At sunset the marble is gilded with pink and gold.  The four pillars were brilliantly designed to be built at a slight angle so that wherever one is standing, they always look perfectly straight. Crowds melt away as the memory imprints itself forever.
If Jaipur is the Queen of Rajasthan, surely Udaipur is the beautiful Princess, with all her loveliness reflected in Lake Pichola. This small city, quieter and not so crowded, is the perfect end to a spectacular journey. Sail around the lake to gaze at the surrounding hills and stunning hotels. The City Palace is the largest in Rajasthan, built on the edge of the lake over a period of 400 years!  Viewed from the lovely Leela Palace Hotel, voted as Travel+Leisure's Best Hotel in the World in 2019, relax as you watch the sunset turns the mellow stone to gold, reflected in the lake like a mirage. What better way to end your Travel+Leisure World's Best Collection India than by staying at this years Number #1 Best Hotel?
Greaves' history began in India and the family owners are hands-on enthusiasts who design travel experiences based on their personal in-depth knowledge and above all, true love for all that India has to offer.
Our itinerary is designed uniquely for Travel+Leisure World's Best Collection India, and while you will enjoy sharing experiences and delight with your like-minded fellow travelers, there will always be an opportunity to explore or shop on your own in a Greaves chauffeur-driven car, on hand for your convenience.
We are delighted to invite you to join this amazing voyage that has been meticulously designed with the best in expertise and travel experience.