India is a land of extremes: from leafy jungles to golden deserts, bustling cities to rural villages. It's fair to say that this sprawling and diverse country offers a different experience for every traveler – though all should be stimulating, sensory, and surprising.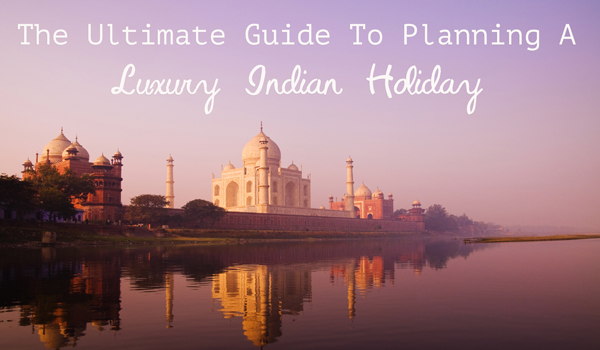 Travelers to India can also expect to encounter some of the finest luxury offerings in the world. From palace hotels – where you can stay alongside royalty – to pampering spas, fine dining enclaves, and high-end shops, a luxury Indian vacation is certain to be utterly memorable.

India offers a huge range of fabulous, top-class hotels and resorts, frofinest luxury offerings
m former palaces to famous historical venues and swish contemporary alternatives. Here are some of the very best options for luxury accommodation in India.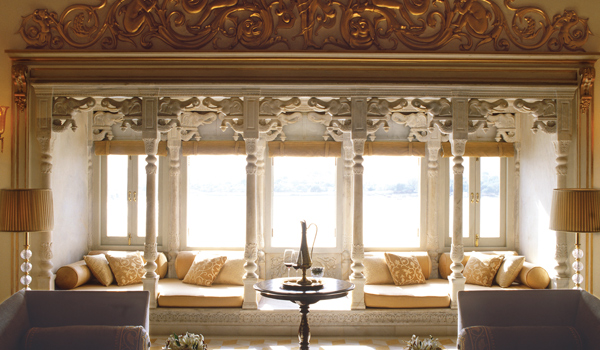 A luxury stay in India begins with high-end accommodation © Taj Hotels
Ananda, Rishikesh – Ananda is the only destination spa hotel in the Himalayan foothills. The retreat is ranked among the top 10 spa hotels in the world, and the rugged views are unbelievable. A must for visitors to North India.
Glenburn Tea Estate, Darjeeling – This is another top hotel located in the Himalayas, this time in Darjeeling, in the east of India. Overlooked by dramatic scenery, Glenburn Tea Estate is a stunning tea plantation offering some of the best accommodation in the region.
Taj Mahal Palace, Mumbai – Mumbai is home to scores of destination hotels, but the Taj is arguably the most famous and iconic. For the best service, food, drink and grounds, this is a great choice.
The Leela, Kerala – Located on a clifftop overlooking Keralan beaches, The Leela has a sublime setting. 182 rooms and suites sit looking out onto the Laccadive Sea, with gorgeous swimming pools, private sundecks and excellent food and drink.
Taj Baghvan, Pench National Park – This luxury resort lies on the very edge of Pench National Park, meaning guests are just a five-minute stroll away from the lush Indian jungle. Here, visitors sip cocktails under a huge banyan tree and sit on a deck overlooking a route used by local tigers. If you find yourself in central India, this is the safari retreat to seek out.
Taj Lake Palace, Udaipur – Within stunning Lake Pichola is the floating Taj Lake Palace, constructed as a summer palace for local royalty in the 18th century. Today, the structure houses a five star hotel and was made famous in 1983 when it served as a set for the James Bond film Octopussy.

India offers a colossal abundance of beautiful, historic sights. Here are a few highlights amongst the stunning Indian sights that you really shouldn't miss on a luxury tour.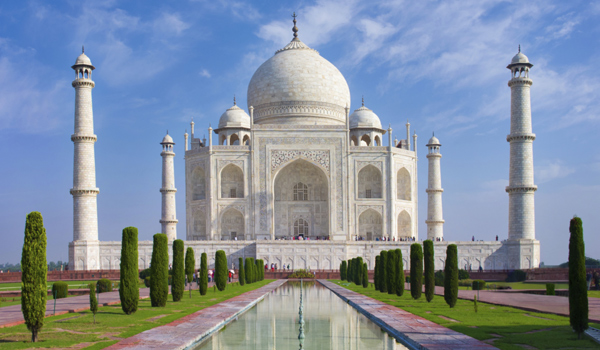 Begin your tour of India's top luxury sights with the Taj Mahal © Byelikova_Oksana/iStock/Thinkstock
Taj Mahal, Agra – This immense, 17th-century mausoleum was built by Shah Jahan in memory of his favorite wife, and ranks consistently among India's most-visited landmarks. Described by Indian poet Rabindranath Tagore as "a teardrop on the cheek of eternity," its ornate architecture, reflecting pools, and ornamental gardens are as stunning in real life as they are in the collective imagination.
Hyderabad – This city has lots to offer, from its dramatic granite fort to its mosques and markets. The Charminar is Hyderabad's most iconic attraction, built in the 16th century. This awe-inspiring mosque has 160-foot minarets and attracts flocks of visitors all year long.
Jaisalmer, Rajasthan – Also known as the Golden City, Jaisalmer is a town built of yellow sandstone, located in the wilds of desert Rajasthan. The huge Jaisalmer Fort stands proudly above the city, and is well worth a visit.
Ajanta Caves, Aurangabad – For a taste of ancient Indian history, pay a visit to the Ajanta Caves. These caverns date back to the 2nd century BC; they were abandoned in 650 AD and forgotten, until British hunters rediscovered them in the early 19th century. Exquisite carvings and paintings can be found inside.
Virupaksha Temple, Hampi – Once a modest shrine founded around 7 AD, Virupaksha Temple grew over the years to become a large Hindu complex, visited by countless travelers every year.
Chennai, Tamil Nadu – Chennai, formerly known as Madras, is one of India's largest cities yet remains a very friendly place, and one with plenty of attractions. Elliot's Beach is a famous Tamil film industry location, and is always busy with people milling around the food stalls. The city is also home to scores of temples and has some first-rate restaurants to choose from, as well as a number of five star hotels.
Harmandir Sahib, Amritsar – Better known as the Golden Temple, Harmandir Sahib is one of India's most popular attractions. This is the center of the Sikh world, built in the 16th century by Guru Ramdas ji. Its gold-covered exterior makes it one of the most striking religious buildings in the world.
Palolem Beach, Goa – Goa has its fair share of beaches, as well as its fair share of tropical sunshine, which is why it's so popular amongst international travelers and Indian tourists alike. Palolem Beach is arguably the most beautiful bay along the coast. It has headlands on either side so the sea is calm, warm, and a pleasure to dip into.
Varanasi – The city of Varasani is a sacred Hindu site, on the banks of the equally sacred Ganges River. It's one of the oldest inhabited cities in the world and is ranked by many as an essential stop for visitors to India.
Jodhpur, Rajasthan – The Blue City is a marvel to behold, with its indigo painted walls and houses. The vast Mehrangarh Fort and equally amazing Umaid Bhawan Palace are must-visit spots, but it can be equally inspiring simply to stroll around the meandering, azure-hued streets.

India is best experienced first-hand, so get ready to explore. From safaris to luxury train journeys, these amazing Indian activities and adventures will provide a memorable taste of all that the subcontinent has to offer.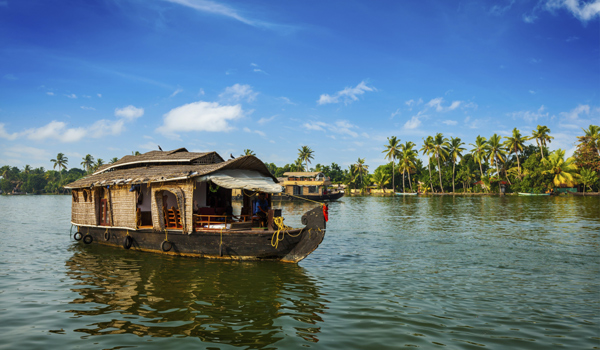 A houseboat journey is one of many amazing Indian activities and adventures © f9photos/iStock/Thinkstock
Experience India's wildlife – India is a fantastic place to see wildlife – you only need to read Rudyard Kipling's The Jungle Book to know that. A number of luxury wildlife safaris and excursions are hosted across the country's nature preserves and national parks, allowing you to see exotic animals in their natural habitats.
Expeditions in North India and Nepal give you the chance to see rhinos and tigers; you can seek out Bengal tigers in national parks like Ranthambore, and a trip to Kerala offers majestic elephants and cheeky monkeys. There are numerous tours available of varying lengths, which also allow visitors to get a flavor for local cities.
Cruise on a houseboat – Kerala is a popular destination for houseboat vacations, during which you cruise along the calm backwaters on well-appointed vessels. Enjoy a gentle, relaxing ride and watch the tropical, South Indian scenery float by.
Jet off on a private plane tour – Forget delays and cramped airplanes – see the best of India on your own private plane tour. Set your own schedule and list of destinations, and a luxury motor will whisk you away as soon as you disembark.
Take a luxury train journey – India has a huge rail network used by millions of people every day – indeed, over a million people are employed by it – so this is a colorful way to get around. Not all trains are created equal, but luxury train travel is certain to offer a pleasant trip. Custom itineraries take visitors through Delhi, Rajasthan, Karnataka and other areas, while offering first class service and accommodation.
Relax at a luxury spa – India has long been a destination for travelers seeking peace, relaxation and even spiritual enlightenment. The home of Ayurveda and yoga, India is also an excellent place to go for a spa break. Luxury spa resorts can be found throughout the country, designed to nurture the body and bring peace to the mind.

Hungry. . .or thirsty? There's no shortage of gourmet Indian food and drink.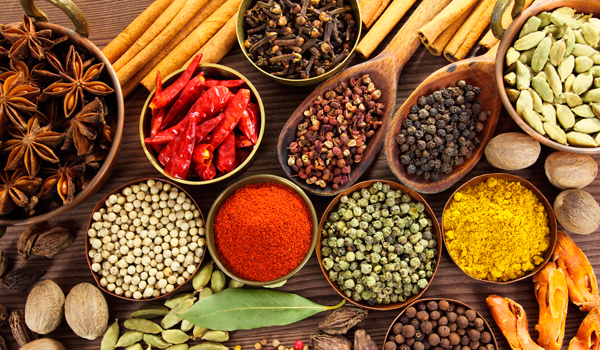 India's fragrant cuisine is well worth sampling © Krzysztof Slusarczyk/iStock/Thinkstock
Drink – Alcohol is widely available throughout most of India, although laws governing the sale of alcohol vary from state to state. Luxury hotels will serve alcoholic drinks, and if you do visit a high-end establishment, you can enjoy anything from locally made wine to cocktails – or even just a fragrant cup of chai, if you so desire.
Food – Of course India is famous for its curries, and visitors should expect to encounter fragrant, well-spiced dishes – it's always recommended to try the local specialities. But luxury hotels, resorts and top restaurants will also offer much more besides, from salads to fresh seafood and cuisine from across the world.

Before you embark on your luxury vacation, note the things you need to know before visiting India.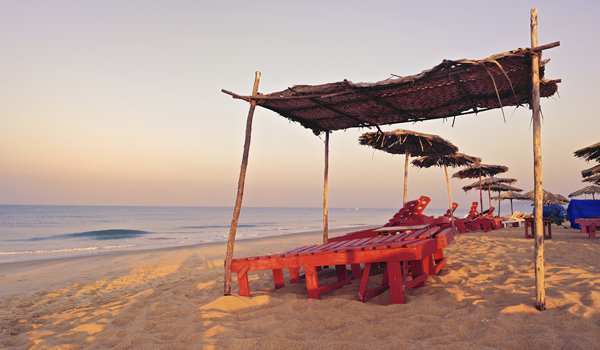 Luxurious India awaits © styf22/iStock/Thinkstock
When to go to India – The most popular time to visit India is between November and February, during the Indian winter. If you go during this period, you will avoid the rainy season as well as the high temperatures of summer. It should be noted that peak season is between Christmas and New Year, so prices are higher at this time.
Visas – Visitors to India are required to have a visa. A transit visa is ample if you are staying for less than 72 hours, but you will be more likely to need a tourist visa, which allows a stay of up to 180 days. It can take several weeks to get a visa from the Indian Embassy, so it is wise to apply with plenty of time before your trip.
Health and vaccinations – It is wise to visit your doctor before traveling to India. You may need vaccinations and other medication, such as antimalarials, depending on the regions of India you plan to visit.
Money – Indian rupees can only be obtained inside the country, so you will need to change money on arrival rather than getting your cash prior to traveling. All towns and cities will exchange rupees for sterling, or alternatively you could use a cash point to withdraw money straight from your bank.
Language – Numerous Indian languages are spoken throughout the country, but the majority of people speak at least some English. This will certainly be the case in luxury restaurants and hotels.
Religion and culture – There are numerous religions practised in India, the most prevalent being Hinduism, Buddhism, Jainism, Sikhism, Islam and Christianity. Culture varies widely state by state – explore several regions to witness the huge diversity at play.
For the best vacation plan ahead – Planning a tailor-made tour of India is the best way to guarantee a luxury break without any hitches. Craft a bespoke itinerary in order to discover the cities and sights you're most curious about.
Save
Save