Folded into a generous curve of the Mahaweli River and surrounded by malachite-green mountains, Kandy's architecture is jigsaw-pieced with jungle. Despite its proximity to nature, this is very much a living, working Sri Lankan city, with bustling markets, pilgrim-thronged temples, vivid culture and plenty of charm. As with any city, it's best experienced with an in-the-know guide to shine a light on its treasures. Allow us to show you what to do in Kandy. 
Discover Sri Lanka's spiritual side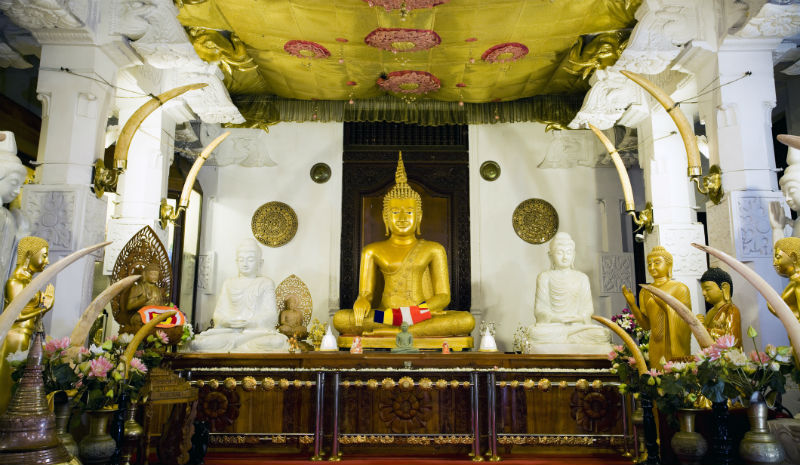 A gleaming Kandyan treasure, the Temple of the Tooth is named for housing one of Buddha's canines. Needless to say, this serene complex on the shores of Kandy Lake is one of the most popular pilgrimage sites in Sri Lanka. Sidestep the surrounding hustle with Greaves' own guide, who will show you how to make an authentic offering in the temple with flowers, incense and oil lamps.
Tour Kandy by tuk tuk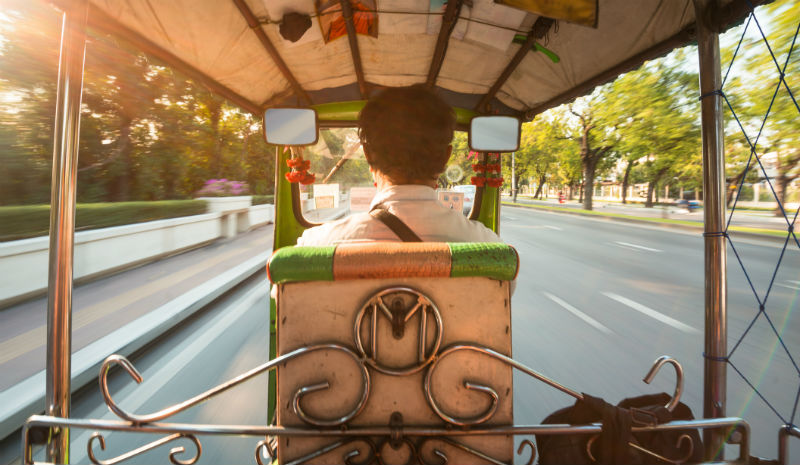 No trip to Kandy is complete without ducking into an auto-rickshaw for a giddy free-wheel around town. The city centre, a hybrid of local and colonial architecture, is filled with snack stalls and boutiques selling everything from homewares to raw silks. But the real treasure is Kandy market—follow your nose through a fragrant feast of mangoes, bananas and spices undercut with pungent jackfruit and wood apples.
Stock up on Ayurvedic medicines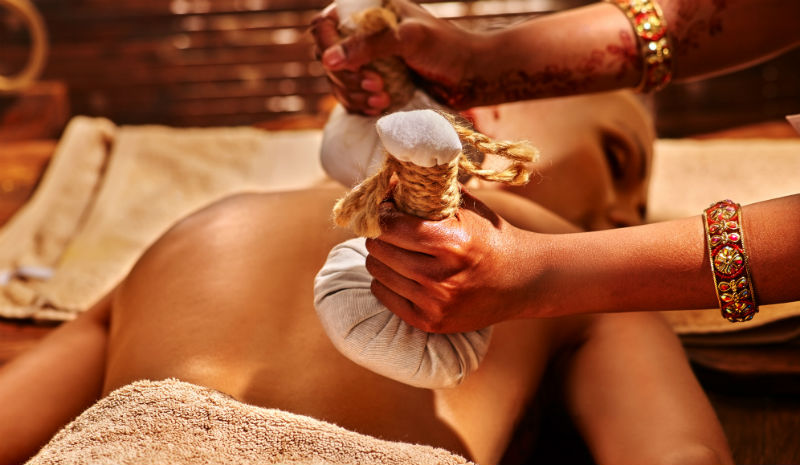 In the heart of the city, Bowatte has been prescribing Ayurvedic remedies to Kandy's residents for more than a century. This friendly clinic doubles as a one-stop holistic health shop that concocts a dazzling variety of useful remedies, from herbal cough syrup to natural toothpaste.
Sip Ceylon at a tea estate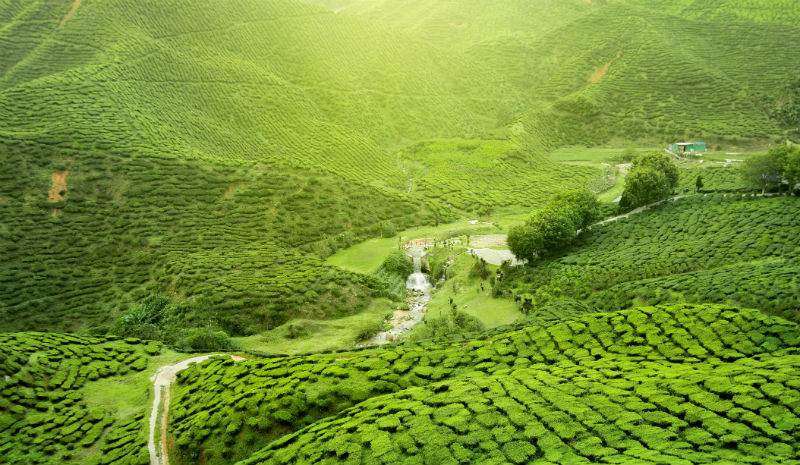 No guide to what to do in Kandy would be complete without a nod to its surrounding tea plantations. A sumptuous boutique hotel tucked up in Kandy's estates, Taylors Hill offers cool respite from the hustle of the city. Settle back in the verdant gardens, gazing out at the jungles beyond, and tuck into a stack of sophisticated indulgences served alongside the hotel's Finest Ceylon Black.
Discover the orchids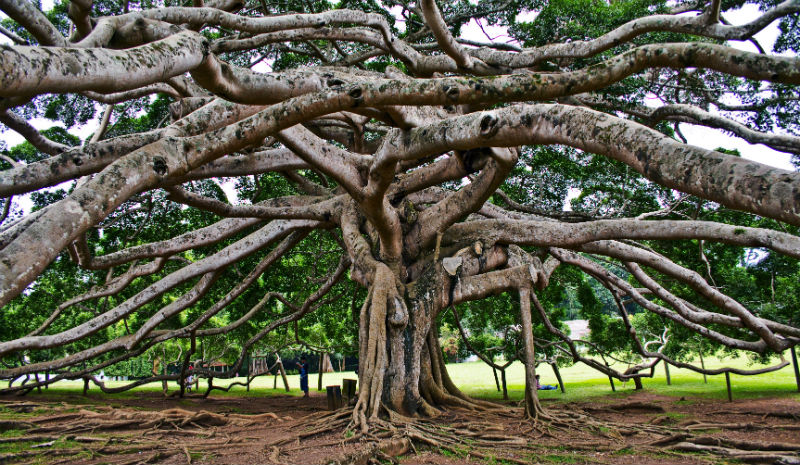 With its rainbows of foliage, closely clipped topiary and beautiful, ancient trees, Royal Botanic Gardens, Peradeniya rivals any grand country estate in Europe. What sets it apart is the 4,000 species of exotic plants it houses, including an exquisite collection of orchids. Commandeer the assistance of an expert botanist guide, who'll point out the noteworthy blooms.
Visit a local dancing master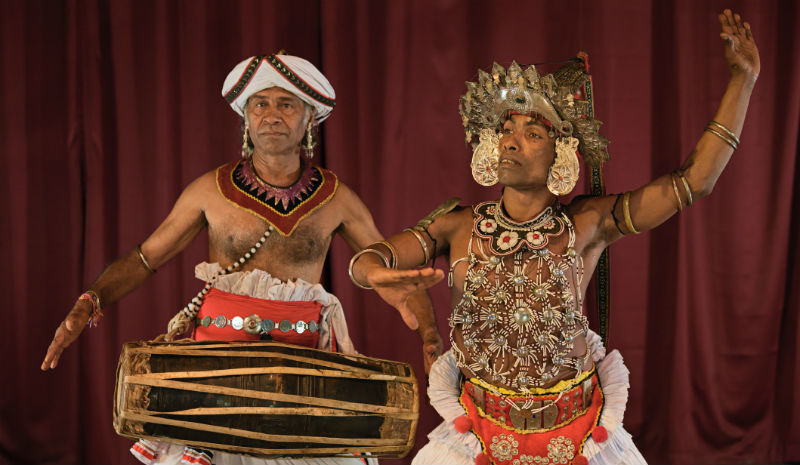 Harking back to the days of the King of Kandy's court, and with its roots in shamanic exorcism, Kohomba Kankariya (aka Kandyan dance) is a full-bodied choreography with vivid costumes and ornate headdresses. Sadly, it's a dying art, with the younger generations choosing tech over tradition. Support local artists with a visit to a local Kandyan dance master at his home, and experience first-hand this breathtaking ancient tradition.
Revive with some yoga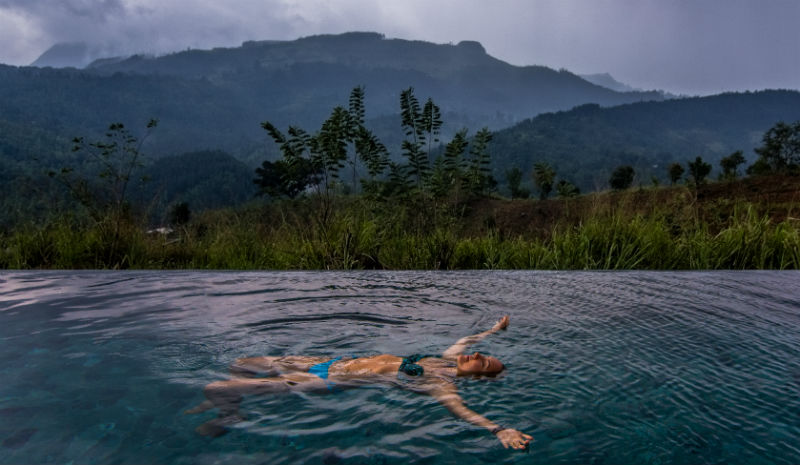 Buffered from the outside world by 48 acres of tea plantations and a verdant girdle of jungle, Santani knows how to replenish weary adventurers after a day discovering what to do in Kandy. Head into its yoga pavilion, which opens out to the wilderness beyond, for a slow stretch with a serious view. Follow your class with a dip in the infinity pool, the swathes of emerald jungle providing a stunning backdrop.
Feature images © laughingmango/iStock; Stephane Noiret/iStock; targovcom/iStock; nevarpp/iStock; travelview/iStock; hadynyah/iStock; Santani