Of its clutch of continental colonists, it's the French that have left an indelible thumbprint on Pondy—and a very chic and charmant print it is, too. The southern city is unique on the Subcontinent, with its gracious Franco-Tamil architecture, broad leafy avenues and a promenade that's easily twinned with Nice's. There's plenty to fill a week or three in Puducherry, but for a flying visit, here are some of the essential things to do on a weekend.
Stay at La Villa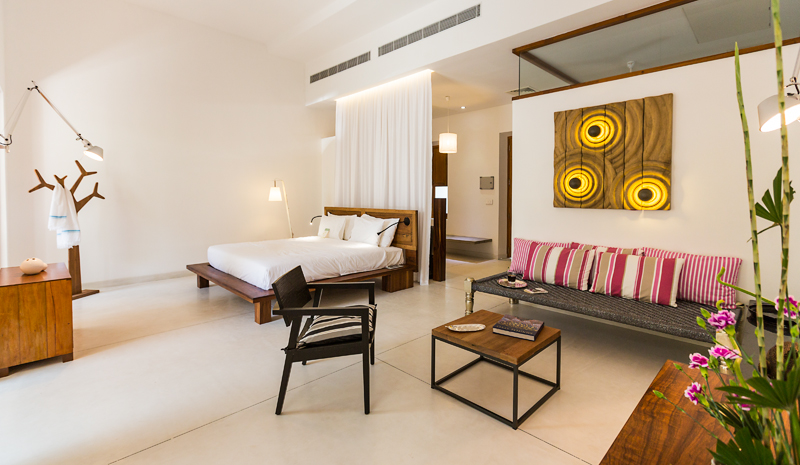 A demure 19th-century villa tucked on the lip of a canal that marks the edge of White Town, La Villa is a very stylish escape. Its décor is an artful dialogue between colonial-era elegance and contemporary Parisian design. Besides the charming staff and sophisticated environs, La Villa's real treasure is the dazzling turquoise swimming pool on its rooftop. There's nowhere chicer to cool off on a hot Saturday in Puducherry.
Marvel at the Matrimandir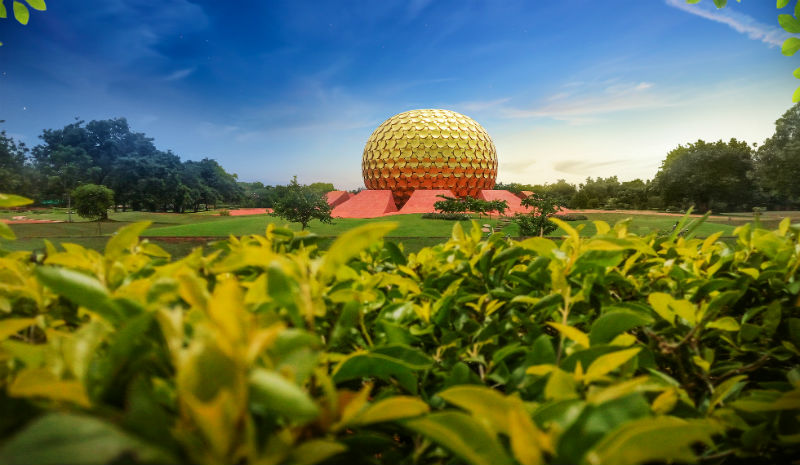 Those seeking adventures of a more mystical kind will appreciate Puducherry's proximity to Auroville. This self-sufficient community runs on proudly beneficent intentions, and welcomes visitors into its harmonious hub. At the centre of it all is the Matrimandir, a huge golden sphere within which are secret meditation chambers that are only open to the most earnest of seekers. Elsewhere, enjoy charming vegetarian restaurants and boutiques selling handcrafted incense and delicious vegan snacks.
Perfect your savasana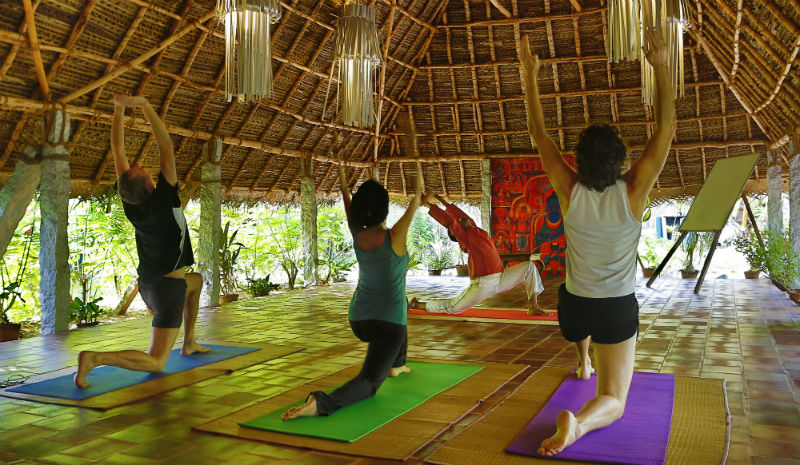 Perhaps influenced by the harmonious vibes of Auroville, there's plenty of yoga to go around in Puducherry. Sita Cultural Centre, a stone's throw from La Villa, is a good place to start. Head a little further north along the coast to find Chopra Healing Centre. It offers rudimentary morning yoga classes as well as lovely sunset meditation sessions, with a well-stocked menu of Ayurvedic treatments to indulge in in-between.
Enjoy a gelato on Puducherry's Promenade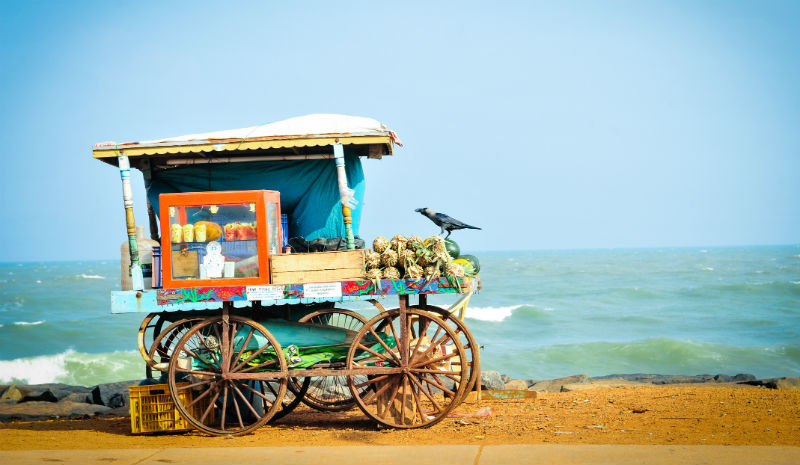 The Beach Promenade is the place to see and be seen in Puducherry on a Saturday. A sunset stroll, accompanied by a balmy breeze from the Bay of Bengal, is a very popular pastime among Pondyites. For discerning ice-cream enthusiasts, this is an ideal excuse to duck into local favorite Gelateria Montecatini Terme. At the far end of the Promenade, authentic Italian gelato is arranged in an appealing rainbow of fresh flavours.
Catch an art-house film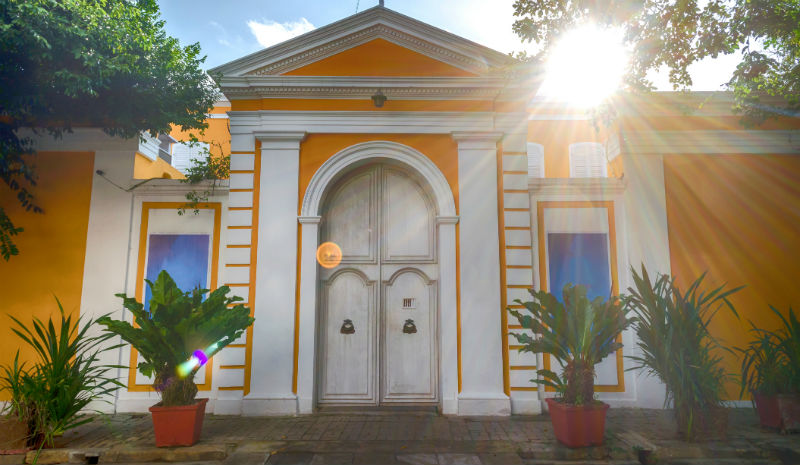 Those thirsty for culture should seek out Alliance Française Pondichéry's busy programme of activities—one of the best things to do in Puducherry. Independent films, exhibitions by local talent and occasional concerts are well-attended by Puducherry's polite society. If there's nothing noteworthy on the agenda, curl up with a good book and a masala chai in the centre's pretty garden café.
Shop local couture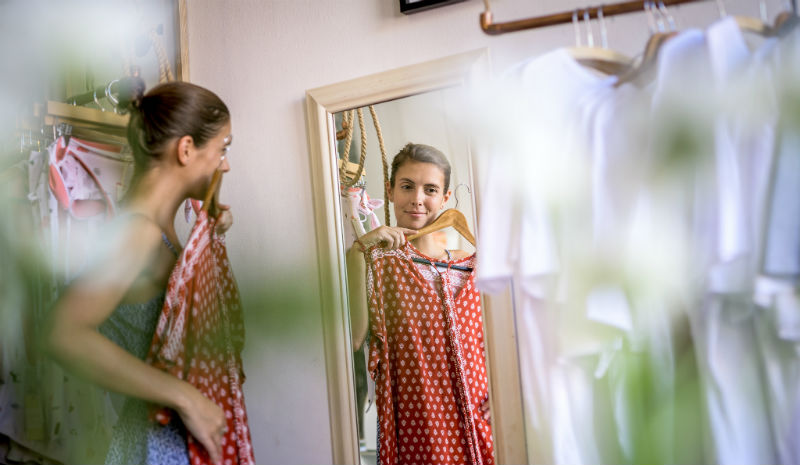 Puducherry is a shopper's paradise, with a heady bouquet of illustrious local brands clustered throughout its streets. Head to White Town for the chicest fashion. Discover cool block-printed cotton designs at Anokhi, colourful sustainable accessories at Janaki and vivid wardrobe staples at Kalki. For covetable souvenirs, shop the boutiques near Sri Aurobindo Ashram. Imported from nearby Auroville are pretty embroidered tunics, sandalwood incense and semi-precious gem-encrusted silverware—more than enough to fill a suitcase or two.
Feature images © La Villa; Muni Yogeshwaran/iStock; Chopra Healing Centre; Elodie_Saracco/iStock; HRAUN/iStock