From rich, embroidered fabrics to beaded slippers, fragrant essential oils to the finest first-flush tea, shopping in India is a banquet for the senses—and these treasures come with a refreshingly reasonable price tag. A well-connected infrastructure means much of India's local handicrafts can be found in markets and boutiques across the country. However, the best quality and craftsmanship is usually found at the source. Our comprehensive guide details what to look for and where when shopping in India.
Kolkata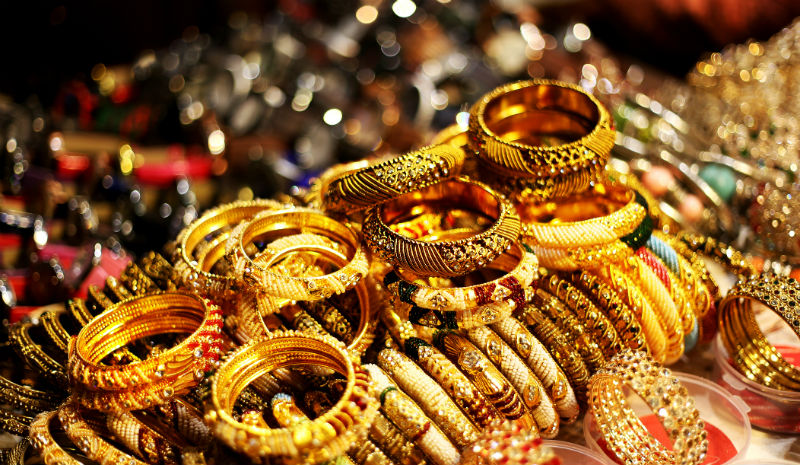 There's a fondness for bangles across the Subcontinent—the shinier, the better. Kolkata is famous for its lac bangles, inlaid with glittering rhinestones and pearls, and generously stacked to tinkle with each flick of the wrist. Kolkata is also where to source terracotta handicrafts, including the famous Bankura horses, a pair of which can be found in most regional homes for the blessings they bring. West Bengal is famous for its conch shells, retrieved from the ocean and carved with intricate images by skilled craftsmen. Head north for fine first-flush tea in Darjeeling, and south into Odisha to seek out intricate fine silver filigree jewellery.
Kashmir & Manali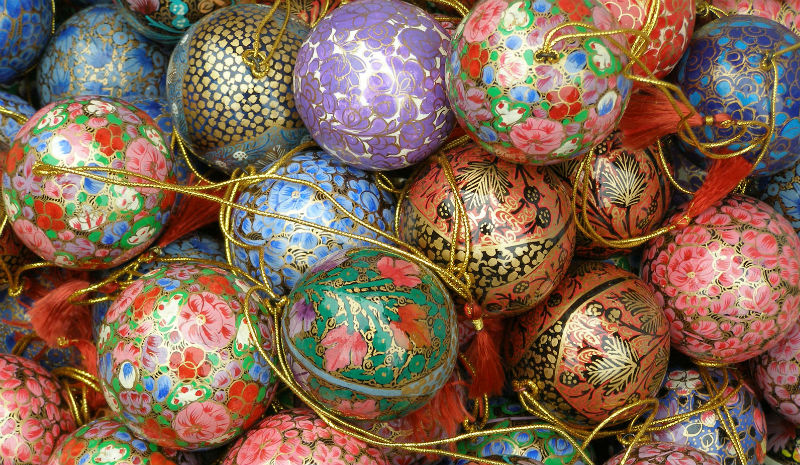 India's far north is full of beautiful handicrafts, and Kashmir's intricately painted baubles, boxes and bowls are sold across the Subcontinent. These artisans have prime access to cashmere goats, which provide the fine wool for luxurious pashminas. Look for cosy, hand-loomed Kulu shawls in Manali. Because of its location in the mountains—where quartz, garnet, tourmaline and other semi-precious stones are in abundant supply—there's a plethora of stalls selling crystals and gems here, too.
Jaipur & Udaipur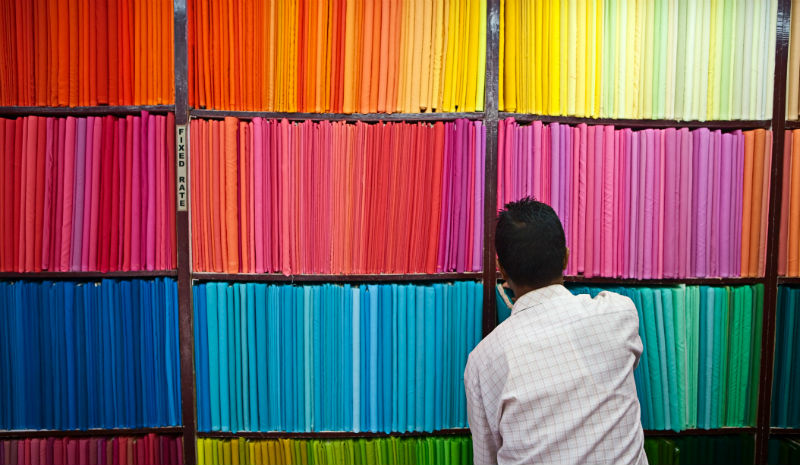 Shopping in India reaches fever pitch in Jaipur. Many of the world's gems pass through the hands of Jaipur's jewellers, making this the city to shop for precious stones and commission bespoke jewelry. Jaipur is also a favorite among the world's fashion designers and influential style mavens, with its rainbows of block-printed cottons inspiring breezy, summer wardrobes, and Rajasthan's hand-embroidered, mirror-work fabrics the ultimate statement in bohemian chic. Seek out pretty, hand-painted blue pottery throughout Rajasthan, while Udaipur is where you'll find precious miniature paintings.
Mysore & Mumbai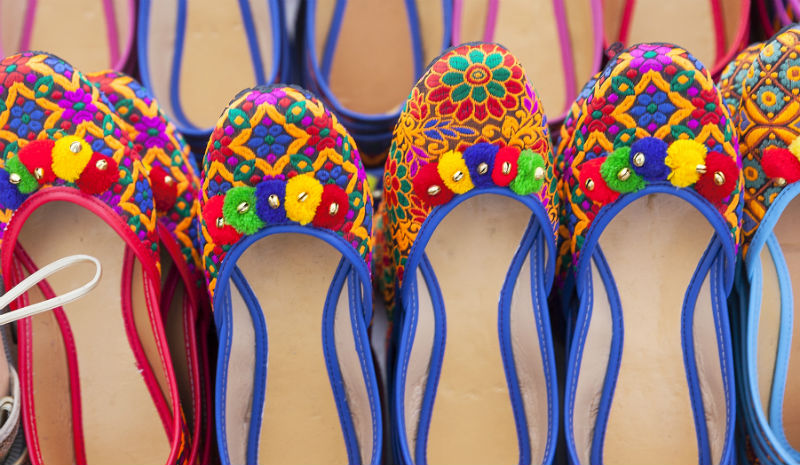 India is synonymous with the sweet fragrance of sandalwood, and much of the rare scented tree grows around Mysore. This is the Indian city in which to shop for incense and fragrances, although check that the sandalwood, now in short supply, has been sourced ethically. Mysore is also famous for its mulberry silk, which is often gilded to create sumptuous saris worn by India's polite society. For the prettiest embroidered slippers to match, Mumbai's markets are unrivalled.
Kerala & Chennai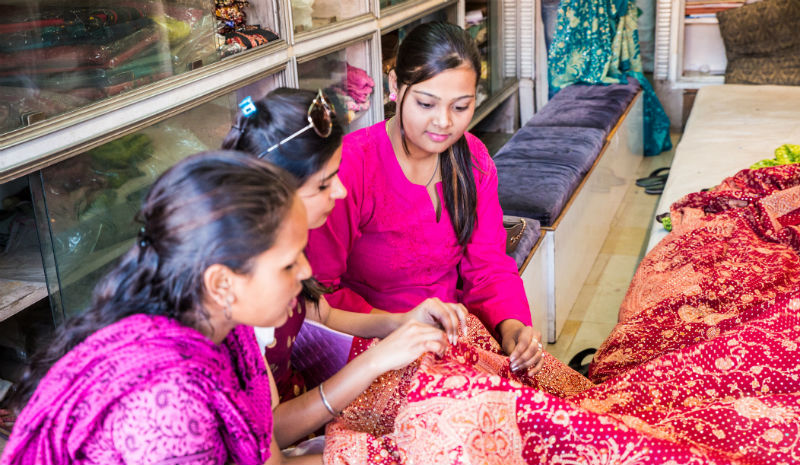 India's south might contain its hottest states, but head inland to the Western Ghats to shop some of India's finest tea and coffee. Closer to the coast is where to pick up some Ayurvedic oils—Kerala is the birthplace of the holistic science, after all. Further east, look for Kanchipuram silk across Tamil Nadu, particularly in Chennai. The city bristles with boutiques selling sumptuous saris in jewel colors, reserved for only the most special occasions.
Feature images © hadynyah/iStock; vishalgverma/iStock; instants/iStock; rvimages/iStock; stellalevi/iStock; tolgart/iStock