Tamil Nadu occupies the lion's share of India's south east, and its cultural offerings are as broad as its surface area. A generous scattering of Dravidian temples mark the state's rich history, while its bustling capital, Chennai, drives the cutting edge of India's modern urban culture. All this bears an impressive spectrum of age-old handicrafts unique to Tamil Nadu. From tightly woven cotton rugs to the most precious silk sarees, here are the souvenirs to seek out on a visit.
Terracotta figurines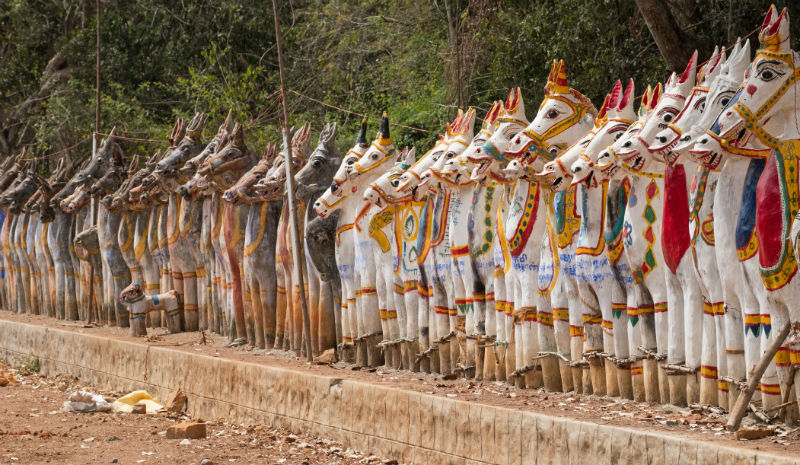 Tamil Nadu's earthenware is recognisable for its dramatic black and red colouring. Gorgeous ethnic pots and bowls aside, the state is also notable for its terracotta clay figurines. From the enormous, toothy Ayyanaar horses that guard many villages, including the serried ranks leading up to the shrine in Narthamalai, to tiny effigies of the goddess Durga, these souvenirs are the perfect gift for arts and crafts enthusiasts.
Patterned tiles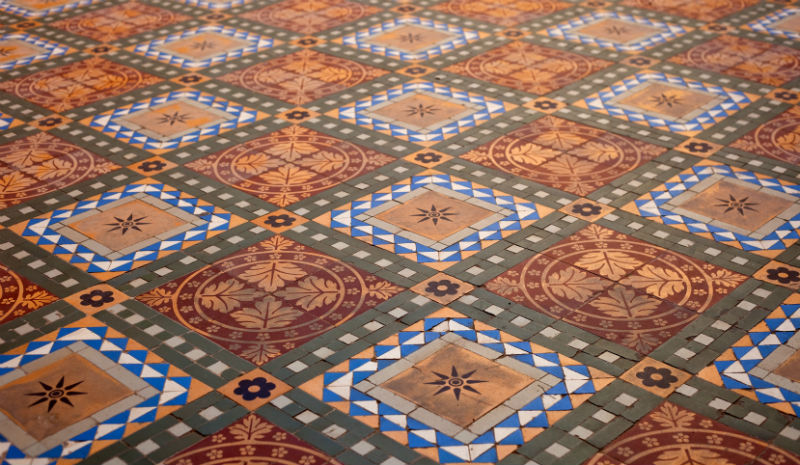 South India is notoriously hot come summer, and the beautiful patterned tiles that adorn the floors of many of the state's interiors provide cool respite from the peak temperatures. The Chettinad village of Athangudi is where these tiles are made by hand using local materials according to a time-worn tradition. The options range from a simple red oxide finish to elaborate geometric and floral designs, coveted by interior designers the world over. Many of Tamil Nadu's producers are happy to ship overseas.
Handloomed sarees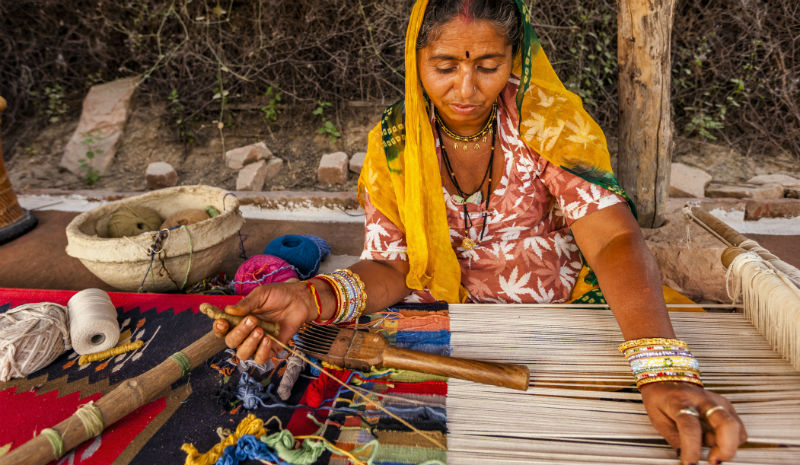 Of prized handicrafts in Tamil Nadu, its beautiful, hand-loomed fabrics rank high. From tissue-soft, handwoven cottons to lustrous Kanchipuram mulberry silks, sarees from the south are prized across the Subcontinent. Those from Chettinad are particularly popular for their generous thread count and tasteful palette, while Madurai cotton sarees are light and cool, perfect for summer.
Bronze ornaments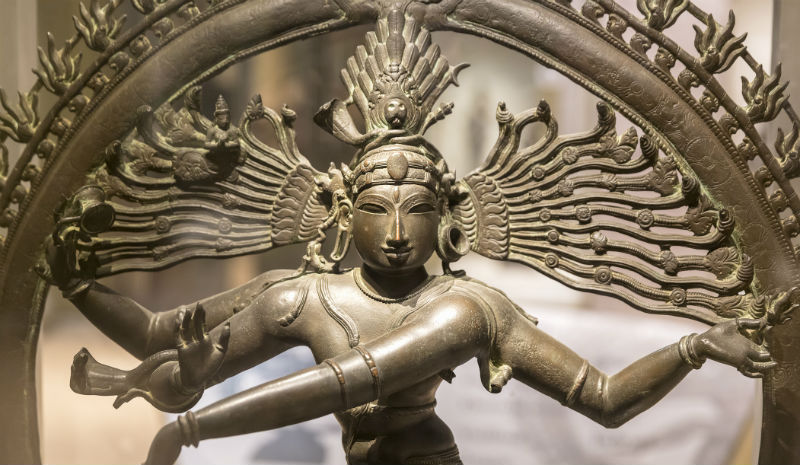 In most homes in India, there's a family shrine, and within that shrine is inevitably a cluster of bronze effigies representing various Hindu gods. These holy burnished ornaments hark back to the great Chola dynasty, whose craftsmen favoured the lost wax method that has continued through the generations. Tamil Nadu remains India's leading centre of bronze casting. Look for statues of Nataraja—Shiva, Lord of the Dance—which is an interpretation of the formidable god that emerged in the south-eastern state in the 10thcentury.
Thanjavur paintings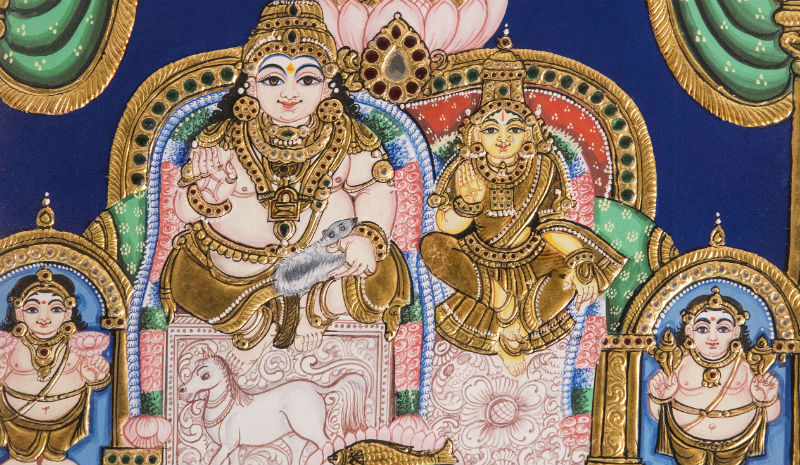 Perhaps Tamil Nadu's most signature handicraft is its dramatic Thanjavur paintings. Characterised by rich, vivid colours, stark compositions and devotional themes, these gilded paintings, often inlaid with coloured glass or, more rarely, semi-precious gems, are informed by the rich artistic heritage of Thanjavur. The city was the erstwhile capital of the Chola empire, and it's widely celebrated for its contribution to south India's architecture, religion and art.
Floor rugs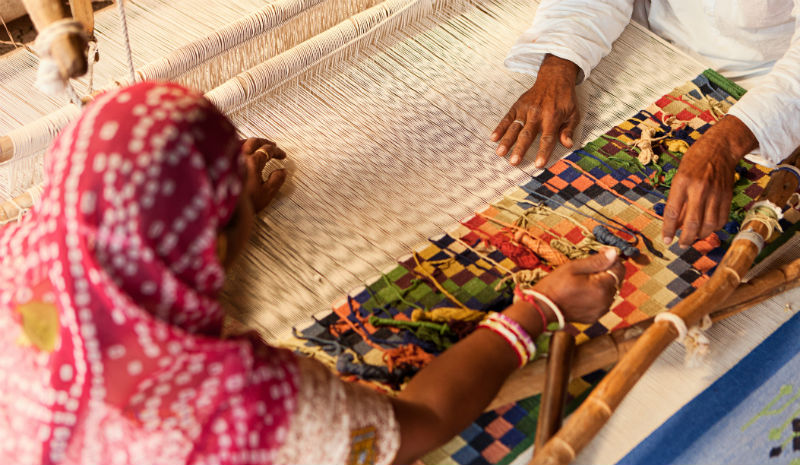 Coimbatore is famous for its dhurries, or densely handloomed floor rugs. Created from cotton, wool, jute or silk, they come in vivid rainbows of colours and patterns, and sit beautifully upon the Athangudi tiles mentioned above. Dhurrie production is something of a booming cottage industry in Tamil Nadu, with the skill being passed down through families for generations.
Feature images © frantic00/iStock; Marquardt_Photography/iStock; pjhpix/iStock;
ePhotocorp/iStock; traveler1116/iStock; hadynyah/iStock