Planning your annual end-of-year getaway? Whether you're looking to celebrate a white Christmas or are after a beachy winter sun escape, there's much to do in India in December. While you're best off booking your stay well in advance – this is certainly the high season for travelers visiting the subcontinent – India's diverse regions and climates will cater to whichever kind of wintery vacation you're after.
If you're looking to travel before the vacations are fully underway, plan a combined shopping expedition and getaway to Mumbai. Before the high season truly kicks off, India's most populous city welcomes guests with winter warmth – the average temperature in December hovers around 26 degrees – and still-friendly hotel rates.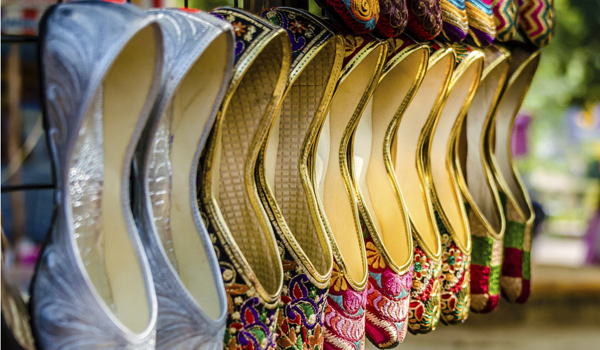 Pick up unique Christmas gifts on a shopping expedition to Mumbai © monainshanghai/iStock/Thinkstock
Mumbai's malls and markets, boutiques and shopping districts mean it's easy to walk off with an armful of treasures. At the city's buzzing bazaars you can scoop up everything from spices and fabrics to shoes and bangles – perfect for stocking fillers. Other high-end boutiques the likes of Bombay Electric showcase designs that cater to the city's plugged-in fashion set. If you're overwhelmed by the bounty of retail choices, a personal shopper can also help plan your itinerary with a dose of local knowledge.
Though India may not be the first destination that comes to mind for those seeking a white Christmas, there are in fact a number of destinations in the north of the subcontinent that offer snowy slopes and luxurious mountain lodges – perfect for a festive seasonal getaway.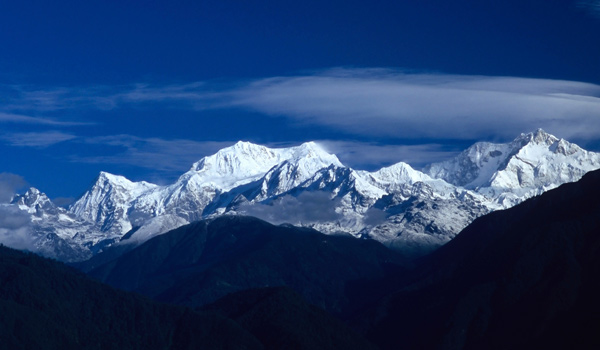 Overlooked by Kanchenjunga, Darjeeling is a lovely wintertime escape © MiciaAnka/iStock/Thinkstock
Darjeeling, an old British hill station in Western Bengal, is one such wintery clime. Come for chilly temperatures and the chance of snowfall – as well as views of Himalayan peaks like the majestic Kanchenjunga. The adventurous can opt for a trek before retreating to a cosy fireplace in luxury hotels like the Mayfair or the Windamere.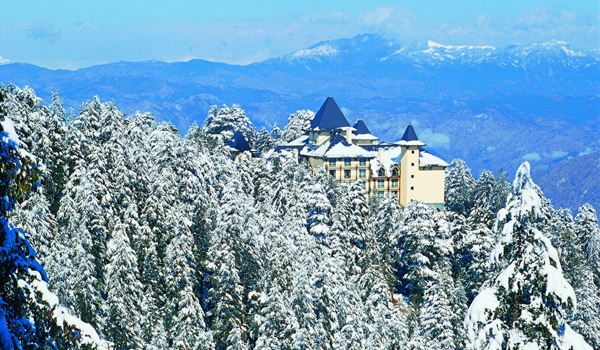 Enjoy a white Christmas as the Oberoi Wildflower Hall in Shimla © Oberoi Hotels
Not far from Nepal, Shimla, located in the mountainous Himachal Pradesh state, is another stunning Himalayan locale that captures the magic of the season. Vistas of snow-covered hills sloping up to soaring peaks mingle with temples and strings of colorful prayer flags. Use the Oberoi Wildflower Hall as your base for further explorations: located in acres of pine forest, the hotel offers an outdoor Jacuzzi and heated pool, luxury spa, and toasty suites, some of which feature their own fireplaces.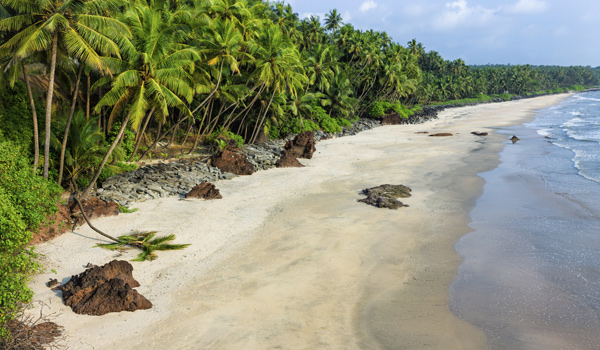 Kerala is ideal for those seeking winter sun © Danielrao/iStock/Thinkstock
If you're escaping a cold climate and want to be as far from snow as possible, India in December also offers abundant winter sun. The southern tip of the country, with its sultry jungles, pretty beaches, and backwater stretches, is the polar opposite of Himalayan climes. If you're seeking a restorative week or two off the grid, head to the many Ayurvedic retreats of Kerala. From massages and yoga classes to plunge pools and private cottages, the state's best Ayurvedic retreats are the makings of an ideal vacation.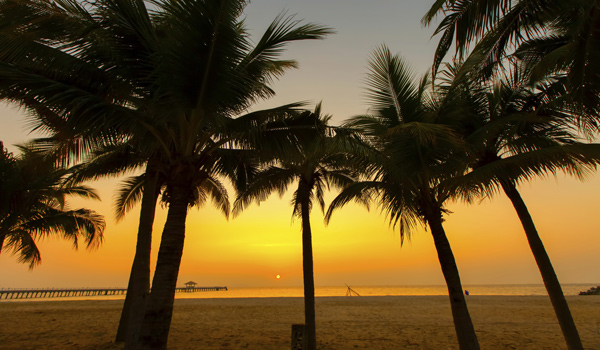 Head to Goa for the Sunburn Festival and beachtime relaxation © nattanan726/iStock/Thinkstock
For the young (and young at heart), coastal Goa will also be a busy pilgrimage point come December, as the state is host to the annual Sunburn Festival. Held this year from 27th – 29th December on Candolim Beach, Sunburn is India's biggest dance music festival and draws many thousands of revellers. Even if you're not much of a dancer, though, the state is regarded as having some of the finest beaches in India – find a spot on the sand and sip coconut water straight from the shell.
There are as many ways to celebrate the December vacations in India as there are destinations. From nature retreats to mountain treks, Ayurvedic treatments to beachside lounging, there's no shortage of things to do in India in December.
You will find Darjeeling featured in our Darjeeling- Sikkim; The Eastern Himalaya intinerary. Or if feeling like a tour of the great wealth of india, Goa and Mumbai are featured in our Diamonds & Dynasties itinerary. An alternative spiritual trek, the Mountains and Monasteries itinerary contains travel through Shimla.
Save